15 Expats Talk about Health Insurance and Healthcare in Austria
Last updated on Feb 12, 2023
Summary: The quality of medical care in Austria is generally considered to be very high, with a well-developed healthcare system and a wide range of medical services available. In comparison to the US, Austria has a higher doctor-to-patient ratio, shorter wait times for appointments, and a greater emphasis on preventative care. Emergency services in Austria are also highly efficient, with ambulances typically arriving within minutes of a call. To call for an ambulance in Austria, dial 144.
How are healthcare services Austria?
When we asked expats and global nomads about the quality of medical care in Austria, they replied:
"In Austria, healthcare services include a wide range of medical services, from general practitioners to specialist services such as cardiology and orthopedics. The public healthcare system is of high quality and provides health services for citizens and foreign nationals, with some restrictions for certain services. The public healthcare system is free for all Austrian citizens who are registered for the mandatory social health insurance, and also for foreign nationals on a valid residence permit, although cover is restricted for certain services such as medical benefits, specialist treatments and hospital care. Expats in Austria may use the public healthcare system by taking out a supplementary insurance policy, which provides more comprehensive coverage than the Austrian public system," commented one expat living in Austria.
"Well worth the money, which is affordable, and no such thing as pre-existing conditions, for the insurance to give you a reason to be denied," wrote one expat.
What are medical services in Austria like?
When we asked expats and global nomads about the quality of medical care in Austria, they replied:
"In Austria, medical services are of the highest quality. Doctors and other medical professionals maintain high standards of care, using cutting-edge technology and practices, to ensure that patients receive the best possible care. Austria also offers patients a wide range of specialized services, such as psychiatric treatment, home care, and assisted living services. Additionally, medical costs in Austria are quite affordable, allowing people of all income levels to access quality health care," wrote one expat.
Are healthcare and health insurance expensive in Austria?
"Yes, healthcare and health insurance can be quite expensive in Austria. Health insurance is mandatory for all residents, and due to the large number of private health insurance companies, the prices vary greatly. Healthcare costs can also vary significantly depending on the type of provider, care needed and the area where services are being provided, but generally speaking it is more expensive than in some other European countries. Certain services such as medical check-ups and preventive care, however, are heavily subsidized by the government and can be more affordable," mentioned one expat in Austria.
What are emergency services like in Austria?
When we asked about emergency services, members in Austria wrote:
"In Austria, emergency services are known for their high quality and efficiency. Emergency medical services in particular are provided by a dedicated fleet of ambulances responding 24 hours a day, seven days a week. To call for an ambulance in Austria, dial 144 and an ambulance should be dispatched quickly. Once dispatched, the ambulance will be met by trained medical personnel to provide medical care during transportation," mentioned one expat in Austria.
"We live 2 tram stops away from Wilhelminenspital der Stadt Wien (socialized health care). The emergency services there are excellent. I spent 6 months in the hospital and my time there, and care, has been excellent compared to the US hospitals, where it is about how are you going to pay for your care. In Vienna, it is focused on how can we help you get better," commented one expat who moved to Vienna, Austria.
Will I need to travel to see a specialist?
"In Austria, Vienna is often considered to have the best selection of medical specialists, as it is home to some of the country's leading academic hospitals and universities offering medical education. Additionally, Salzburg, Linz, and Graz are also known for their high-quality medical specialists, due to their well-developed healthcare infrastructure, excellent medical facilities, and highly-skilled staff. Furthermore, rural areas of Austria tend to be well-serviced with smaller health centres for general medical care, with larger regional centres for specialised care," said one expat living in Austria.
"Did not have to travel outside of my area, but if I was to I would NOT need a referral," mentioned one expat in Vienna.
Are common prescription medications available in Austria?
"Prescription medications are commonly available in Austria. Pharmaceuticals can be bought in pharmacies with valid prescriptions, and nonprescription drugs such as over-the-counter pain medications are also available. Pharmacists in Austria can also provide information about prescribed medications, recommend certain medications, and help to identify potential side effects," said one expat.
"The pharmacies are virtually on every other block, and my Dr. is across the street from me. I go to the the doctor every other month to get my prescriptions filled (15 medications) and the co-payments are always under 5 Euro. Most medications have to go through the doctor. The overall experience is good and I have no complaints," remarked one expat in Vienna.
Do you have anything more to add about local medical facilities in Austria?
"Medical facilities and medical care in Austria are of a high quality and standard. The country is well-known for its excellent health services, which are renowned for their innovation and quality. The Austrian healthcare system is ranked among the best in Europe, offering access to advanced technological treatments and medical services. Austrian doctors are highly trained and highly qualified, providing top-notch medical care to their patients. Additionally, the cost for medical services is generally quite affordable compared to the high quality provided. Overall, the medical provision in Austria is highly rated and respected," said an expat in Austria.
As a foreigner living in Austria, will I have access to public healthcare? What is it like?
"Yes, as a foreigner living in Austria, you will have access to public healthcare. Austria has a comprehensive public health care system that covers the whole population, including non-citizens. Generally the standard of care is very good, with a strong focus on preventative care. In addition, the costs are reasonable compared to those of the private system. Finally, there are numerous hospitals, clinics, and pharmacies to choose from throughout the country," said one expat.
What have your experiences during the pandemic with the local healthcare system been like?
We asked expats in Austria if they have access to public healthcare in Austria. And, if they do have access, what is it like. They wrote...
"In Austria, the local healthcare system has been managing the pandemic situation quite well. Despite the difficulties, healthcare workers have implemented strict safety regulations and have kept hospital environments sanitized and safe. Patients have generally been able to get quick appointments and access to care when much needed. In addition, the Austrian government has ensured that citizens have free access to necessary services and treatments during the pandemic. Overall, the local healthcare system in Austria has been doing its best to serve citizens in need of timely and safe care," said an expat in Austria.
"Hospitals conduct screenIng at the door prior to allowing entry for services, doctor's offices space out appointments and seating," commented one expat living in Lustenau, Austria.
What advice do you have for expats having a baby in Austria?
We asked expat moms who gave birth in Austria about their experiences and advice they have for other moms to be. They said:
"I would definitely recommend attending the classes/ information nights. For an international friend I would also recommend thinking about private insurance depending on how well they speak German. You have more selection of English speaking doctors and midwives," remarked one in Salzburg.
"I would suggest she find a good midwife, and cover all the bases and communicate exactly all her options so that everything is understood before the labor begins. I would have her tour the hospital, ask questions etc.," explained one expat.
Answer Question & View More Answers
Are healthcare services good in Austria?
We asked people if they have access to good medical care in Austria. They wrote:
"In Austria, healthcare is provided by a universal, publicly-funded service. Comprehensive health insurance is managed through the country's statutory health insurance system, which is provided by a variety of social insurance funds. All legal residents of Austria are entitled to receive healthcare from a general practitioner and the national health-care system covers the majority of medical costs. Austria has one of the most advanced healthcare systems in Europe, and its citizens have access to a range of services, including preventative care, specialist consultations, diagnostics and treatment, and long-term care. The system also covers mental health services, drug and alcohol rehabilitation, and physiotherapy," remarked one expat in Austria.
About the Author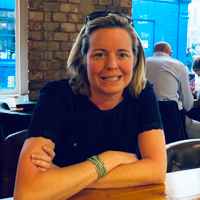 Betsy Burlingame is the Founder and President of Expat Exchange and is one of the Founders of Digital Nomad Exchange. She launched Expat Exchange in 1997 as her Master's thesis project at NYU. Prior to Expat Exchange, Betsy worked at AT&T in International and Mass Market Marketing. She graduated from Ohio Wesleyan University with a BA in International Business and German.
Some of Betsy's articles include 12 Best Places to Live in Portugal, 7 Best Places to Live in Panama and 12 Things to Know Before Moving to the Dominican Republic. Betsy loves to travel and spend time with her family. Connect with Betsy on LinkedIn.