15 Expats Talk about Health Insurance and Healthcare in Switzerland
Last updated on Feb 12, 2023
Summary: The quality of medical care in Switzerland is generally considered to be excellent. Switzerland has a well-developed healthcare system that provides comprehensive coverage for its citizens. The country has a high number of doctors and nurses per capita, and the quality of care is generally considered to be on par with that of the United States. Emergency services in Switzerland are also highly efficient and reliable. In the event of an emergency, you can call the emergency number 144 to request an ambulance.
How are healthcare services Switzerland?
When we asked expats and global nomads about the quality of medical care in Switzerland, they replied:
"Healthcare services in Switzerland include a mix of public initiatives, such as hospitals and health insurance, and private services, such as dental and cosmetic treatments. The quality of public healthcare in Switzerland has been described as excellent, with much of the country's public healthcare system being funded by cantons and municipalities. Access to public healthcare services is widely available to Swiss residents and there are plans to increase access further. Foreign residents are generally eligible to use the public healthcare system in Switzerland and may even be eligible for health insurance at a reduced rate. Generally, expats who are looking to move to Switzerland for a long-term stay will be required to take out Swiss health insurance. This insurance can be supplemented by private healthcare to cover treatments not available under the public healthcare system," wrote one expat.
What are medical services in Switzerland like?
When we asked expats and global nomads about the quality of medical care in Switzerland, they replied:
"Switzerland has a comprehensive public healthcare system in which medical treatment is readily available to all citizens. Doctors in Switzerland provide a high standard of care, which is made possible by good access to specialized medical equipment and expertise. The country also has a strong network of qualified medical professionals available 24 hours a day, seven days a week. Patients in Switzerland can benefit from competitive pricing when it comes to medical supplies, prescriptions, and doctor visits. Overall, the health care system in Switzerland is well-regarded in terms of quality and availability of services," wrote an expat living in Switzerland.
"Health Insurance is mandatory but privately paid by the insured. Cost is regulated for basic requirements but supplemental is at providers discretion. Can be expensive," said an expat in Lausanne.
Are healthcare and health insurance expensive in Switzerland?
"Healthcare and health insurance in Switzerland is relatively expensive compared to other countries. Swiss residents must purchase mandatory health insurance from a variety of approved insurers, with premiums ranging from basic coverage to more extensive coverage with higher premiums. Health costs, from doctor visits to hospital fees, are based on fees defined by the canton, and reimbursement levels vary according to the type and extent of coverage a resident has purchased," wrote an expat living in Switzerland.
What are emergency services like in Switzerland?
When we asked about emergency services, members in Switzerland wrote:
"Emergency services in Switzerland are highly reliable. Ambulance services in Switzerland provide excellent care and can be called at any time of day or night. To call an ambulance in Switzerland dial 144, and you will be put through to the emergency dispatch center. The dispatchers will ask for your location and for information about the medical emergency. The ambulance should then arrive as soon as possible. The country also has a variety of fire and police services which can also be reached quickly," said an expat in Switzerland.
Will I need to travel to see a specialist?
"Switzerland is home to some of the top medical specialists in the world, and there are a few cities and regions that particularly stand out for their selection. Zurich is one of the most popular destinations for medical expertise in the country, due to its well-equipped hospitals and nearby universities. Similarly, the city of Geneva is renowned for its wide range of highly skilled medical professionals, ranging from surgeons to experts in specialized medical fields like dermatology. In addition, the Canton of Ticino is well-known for its array of medical centers, particularly the Ospedale San Giovanni in Bellinzona, which has some of the most experienced clinicians in the region. Lastly, Basel is widely considered to be a leader in medical excellence, especially in the area of regenerative medicine," remarked one expat in Switzerland.
Are common prescription medications available in Switzerland?
"Prescription medications are widely available in Switzerland. Most medications can be purchased at local pharmacies, without a prescription, as long as they are dispensed by a qualified pharmacist. Certain medications, such as narcotics, may only be available with a valid prescription from a qualified doctor. In addition, many online pharmacies are based in Switzerland, and offer their services to customers in the country and abroad," remarked one expat in Switzerland.
Do you have anything more to add about local medical facilities in Switzerland?
"Medical care in Switzerland is ranked among some of the best in the world. Health standards are extremely high, and medical facilities are world class, with cutting-edge technology, modern infrastructure, and highly trained staff. Quality assurance is closely monitored, and patient safety is a priority, ensuring that individuals receive the best possible care. There are also a wide range of options for health care, from traditional to alternative methods, allowing individuals to make an informed decision about their own health care," said one expat living in Switzerland.
As a foreigner living in Switzerland, will I have access to public healthcare? What is it like?
"Yes, as a foreign resident in Switzerland, you will have access to public healthcare. The Swiss healthcare system is considered one of the best in the world, with high standards of care and comprehensive coverage. Every person in Switzerland is expected to buy basic health insurance, though you may be eligible for subsidies to help with the cost. In addition to this basic coverage, you may be able to access additional treatments, based on your residence permit, income level, and other criteria. In general, you can expect high quality medical care, with access to specialist care and services such as preventative care, home care, and mental health support," remarked one expat in Switzerland.
What have your experiences during the pandemic with the local healthcare system been like?
We asked expats in Switzerland if they have access to public healthcare in Switzerland. And, if they do have access, what is it like. They wrote...
"My experiences with the local healthcare system in Switzerland during the pandemic have been excellent. The Swiss health care system reacted quickly and efficiently to the Covid-19 pandemic, with proactive measures being taken to protect the population. In particular, the government regularly updated their public health advice and put in place strong public health practices to contain the virus. As a result, measures such as wearing face masks, physical distancing and regular handwashing have been widely adopted and enforced. Plus, there are plenty of testing centers available and medical staff are well equipped with protective equipment. Overall, I am very pleased with Switzerland's effective and timely response to the pandemic," remarked one expat in Switzerland.
What advice do you have for expats having a baby in Switzerland?
We asked expat moms who gave birth in Switzerland about their experiences and advice they have for other moms to be. They said:
"Find a good midwife in your community, read LOTS and don't listen to all the people who think you'll end up with blood on the ceiling!!," explained one expat.
"Get everything set up ahead of time in case there are any complications. The language barrier is not really a problem. If you are pregnant when you move, make sure to bring baby items as these things are really expensive in Switzerland," said one person in Zurich.
Answer Question & View More Answers
Are healthcare services good in Switzerland?
We asked people if they have access to good medical care in Switzerland. They wrote:
"Healthcare services in Switzerland are world-renowned and renowned for their high-quality medical care. Swiss hospitals and clinics are generally equipped with the latest medical technology and the country boasts a wide range of specializations. All citizens of the country are entitled to receive medical care through the country's public system, and those with medical insurance have ample access to more private options. Swiss healthcare emphasizes preventive care, including regular check-ups and screenings, in order to reduce long-term care costs. Patients are actively encouraged to be involved in decisions about their own healthcare. Switzerland also stands out for its innovative approach to mental health care and implementation of holistic therapies," said one expat in Switzerland.
About the Author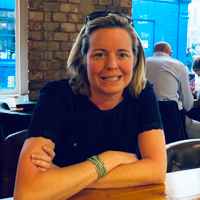 Betsy Burlingame is the Founder and President of Expat Exchange and is one of the Founders of Digital Nomad Exchange. She launched Expat Exchange in 1997 as her Master's thesis project at NYU. Prior to Expat Exchange, Betsy worked at AT&T in International and Mass Market Marketing. She graduated from Ohio Wesleyan University with a BA in International Business and German.
Some of Betsy's articles include 12 Best Places to Live in Portugal, 7 Best Places to Live in Panama and 12 Things to Know Before Moving to the Dominican Republic. Betsy loves to travel and spend time with her family. Connect with Betsy on LinkedIn.