Real Estate in South Africa
Last updated on Feb 05, 2023
Summary: An expat looking to buy a home in South Africa should begin by researching the different areas of the country and deciding which area best suits their needs. They should then contact a local real estate agent to help them find a suitable property. Homes in South Africa typically include amenities such as air conditioning, a kitchen, a living room, and a bathroom. Some homes may also include a garden, a pool, or a garage. Foreigners are allowed to purchase property in South Africa, but there are certain restrictions in place. For example, foreigners are not allowed to purchase agricultural land, and they must obtain permission from the Minister of Home Affairs before they can purchase a property.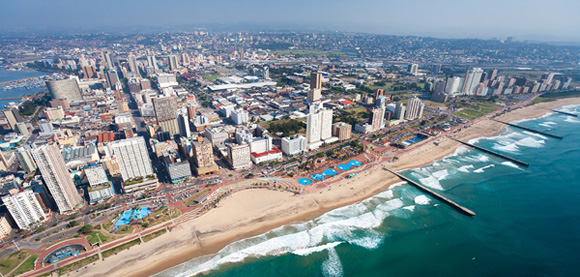 How do I find a place to live in South Africa?
We asked expats how they chose their neighborhood and found a place to live. They answered:
"The best way to find a place to live in South Africa is to search online and to ask people who already live there. There are a variety of websites, such as Gumtree and Property24, that list available housing options with description, photos and contact details. It is also a good idea to search on social media such asFacebook and Twitter for housing groups or online forums. Additionally, many newspapers, both local and national, have sections for classified ads that can provide more information about housing opportunities. It is also useful to look for student accommodation if you are studying in South Africa. Finally, you may also want to consider contacting real estate agencies who can help you to find the perfect home," explained one expat living in South Africa.
"Wanted somewhere that was close to the beach (5 mins away) somewhere not too close to the city but not too far (15min drive away from city central) and somewhere that felt safe. Table View has all that going for it and I really love it here," said another person in Cape Town.
What is a typical expat home or apartment like in South Africa?
"Expat homes in South Africa typically feature large, open-plan living spaces with modern furnishings, stylish decor, and natural light. High speed internet access, satellite TV and air conditioning are often included. Kitchens are usually equipped with modern amenities, while bedrooms and bathrooms may be ensuite. Many expat homes are located near malls and other shopping areas, as well as cafes, bars, and restaurants. Expat apartments, which are typically found in more urban areas, tend to be compact and stylishly decorated, and boast balconies with views of the city. These apartments often come with all the necessary amenities for comfortable living," said another person in South Africa.
"I don't know any expats here in South Africa at all - only been here 4 months and not so easy to meet people. Its a free standing house with a big yard and a pool - lovely!," remarked another foreigner who made the move to Cape Town.
Answer Question & View More Answers
What is the average cost of housing in South Africa?
If you are thinking about moving to South Africa, cost of living in probably a key consideration. Expats commented about the cost of housing:
"The average cost of housing in South Africa varies greatly depending on the area and type of housing. Generally, housing costs in South Africa are higher in urban areas and tend to be lower in rural areas. Prices range from low-end property typically costing around R400 000 (approximately US $26 400) to high-end properties costing millions of Rand," explained one person living in South Africa.
"Lower, but so is the quality of the house. No, central heating and very large single pane windows to give examples," said another expat in Johannesburg.
Answer Question & View More Answers
Should I buy or rent a home in South Africa?
If you have not spent a lot of time in South Africa, you should rent before even thinking about buying. We asked expats there about the buy vs. rent decision:
"Ultimately, whether to buy or rent a home in South Africa is a decision that depends on the individual's situation. Buying a house may be beneficial if someone has the financial means and is looking for long-term security, a reliable investment and to build equity. Conversely, renting could be attractive if someone prefers the flexibility of being able to move, doesn't want the commitment of a long-term purchase, or if they don't have the means to purchase. Ultimately, it is best to weigh the pros and cons to decide which option makes more sense for your individual circumstances," explained one expat living in South Africa.
About the Author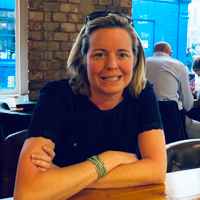 Betsy Burlingame is the Founder and President of Expat Exchange and is one of the Founders of Digital Nomad Exchange. She launched Expat Exchange in 1997 as her Master's thesis project at NYU. Prior to Expat Exchange, Betsy worked at AT&T in International and Mass Market Marketing. She graduated from Ohio Wesleyan University with a BA in International Business and German.
Some of Betsy's articles include 12 Best Places to Live in Portugal, 7 Best Places to Live in Panama and 12 Things to Know Before Moving to the Dominican Republic. Betsy loves to travel and spend time with her family. Connect with Betsy on LinkedIn.