Mumbai, India
Last updated on Feb 02, 2023
Summary: Mumbai, India is often described as a vibrant, bustling city with a unique mix of old and new. Expats love the city's diverse culture, its vibrant nightlife, and its delicious street food. The weather in Mumbai is hot and humid, with temperatures ranging from the mid-70s to the mid-90s Fahrenheit. The average cost of living for an expat is around $1,000 USD per month. The cost of a one bedroom apartment is around $500 USD per month, while a two bedroom apartment can cost up to $1,000 USD per month. Mumbai is the most populous city in India, with an estimated population of over 20 million people.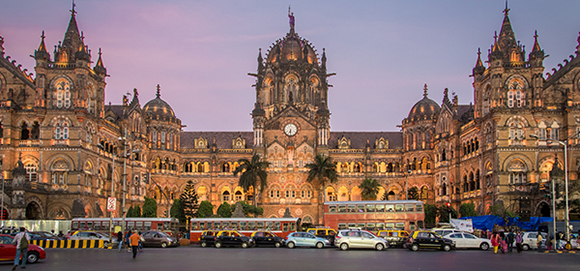 What do I need to know about living in Mumbai?
When we asked people what advice they would give someone preparing to move to Mumbai, they said:
"Mumbai is a fast-paced city, with a wide range of natural, cultural and architectural attractions. It is important to have a clear understanding of the cost of living in Mumbai and to establish a budget before retiring there. Proper planning is necessary as Mumbai has few retirement communities. Knowing the languages spoken in Mumbai is beneficial, as most locals speak Marathi and Hindi. Apart from language, it's helpful to learn about the local customs and culture in order to smoothly integrate into the city when making a move from abroad. Obtaining a visa is crucial and researching the best neighborhoods for retirement is advised. It's wise to learn about the healthcare system and the availability of public transportation in Mumbai. Finally, it is advisable to discuss retirement plans with family and friends as there may be financial and/or emotional support that can be arranged," remarked another expat living in Mumbai, India.
What do I need to know before moving to Mumbai?
When we asked people what advice they would give someone preparing to move to Mumbai, they said:
"Mumbai is a city characterised by ever-changing times and culture, which means there is always something to do. It is important to be prepared for the climate and terrain of Mumbai, which is subtropical and known to experience high levels of humidity, periodic heavy rains and can be hot during the summer months. Before moving to Mumbai, it is advisable to research the available housing options and be prepared to pay high rental rates. Additionally, it is recommended to research the necessary documents you may need for living and working in Mumbai, such as a local address, valid ID and health insurance. Mumbai is a bustling city and is home to a variety of cultures, religions and cuisines, so it is important to be respectful and familiarise yourself with the laws and rules of the area. Lastly, it is important to be mindful of your safety and take the necessary precautions when travelling and walking around the city," added another expat in Mumbai.
"The best advice was to bring a great mattress; Indian mattress are not like ones at home. Bring your vacuum cleaner; I have a Kirby so it really hurts that I left it behind. Choose a very good moving company; I thought mine did ok until I heard war stories from other expats (I did send an apology). Get your PAN card ASAP; you can't sign a lease agreement without one. Be very clear to what you want and make sure the settling in people stick to your guidelines as they will waste your time showing things that don't fit; I knew what was on the boat and needed 4 bedrooms and they kept showing us 3 bedroom flats. I knew that I wanted to be close to Indian culture without sacrificing access to expat shopping. I did not want my husband and children to spend more than one hour on commuting. Ask Indians for advice; so many freely helped us navigate the waters. They were our saving grace," remarked another expat who made the move to Mumbai.
How do I find a place to live in Mumbai?
We asked expats how they chose their neighborhood and found a place to live. They answered:
"Mumbai is one of the most popular cities in India and is known for having a wide range of accommodation options. The best way to start searching for a place to live in the city is to research online. There are many reliable accommodation search websites where you can look for apartments, villas, and bungalows in different neighbourhoods of Mumbai. Additionally, going through social media groups, newspaper classifieds, and real estate agents in the city can be a useful way to find a place to live in Mumbai. Moreover, talking to people you know who live in Mumbai can also be helpful since they may be familiar with the area and give valuable advice," said another expat in Mumbai.
"We live in Powai; I chose the area by finding the middle spot on the map between my husband's office commute and my kids' school bus ride," added another expat who made the move to Mumbai.
What is a typical expat home or apartment like in Mumbai?
"A typical expat home or apartment in Mumbai typically has large rooms, often with high ceilings and large windows. The decor often consists of modern furniture and appliances and the walls are often painted in bright colors. Expat apartments and homes have air-conditioning and are typically well-furnished with modern amenities like microwave ovens, washing machines, refrigerators, dishwashers, and other gadgets. They often have a balcony, terrace, or outdoor seating area and may even have a gym. Expats often opt for spacious apartments with a view of the ocean or the city skyline. Security is also a priority, with many buildings and gated communities employing 24/7 security personnel," said another expat in Mumbai.
"We live in 2000 sq ft, flat; 4 bedroom that 3 bedrooms have 2 floor to ceiling wall closets; 5 bathrooms as the smallest is for the maid; 3 patios with 2 small patios attached to 2 bedrooms. The kitchen is small with one sink and a built in stove and a patio for the washing machine. I had to buy the refrigerator. I have a storage room with shelves. I have wall sliding glass doors in 2 bedrooms and the living room, and large window in the dining area, giving the place lots of light, and unfortunately, heat. We have an AC unit in each bedroom and living room. It is smaller than most expats' homes. They tend to live in much larger flats," added another expat who made the move to Mumbai.
What is the average cost of housing in Mumbai?
If you are thinking about moving to Mumbai, cost of living in probably a key consideration. Expats commented about the cost of housing:
"The cost of housing in Mumbai varies widely depending on factors such as location and type of property. Generally, prices for residential properties range from around 25,000 to 200,000 rupees per square meter," remarked another expat who made the move to Mumbai.
"Lower than home. My area is around 1 lac; we pay less than most expats in Powai, and much more than most Indians. Our electrical bill is much lower than expats, but have my Indian friends falling over in shock," explained one expat living in Mumbai, India.
How do I meet people in Mumbai?
When we asked people living in Mumbai about club and activities where newcomers can meet others, they responded:
"It can be difficult to meet new people in any city, especially Mumbai. However, there are plenty of great ways to meet people. Reach out to your neighbors and colleagues and make connections by joining local classes, attending networking events, and even getting involved in community service. You can also find new friends online by joining online forums or communities, such as Meetup and Couchsurfing, or through social media platforms such as Facebook or Twitter. Additionally, many expat communities exist in Mumbai, so don't be afraid to reach out and make connections," explained one expat living in Mumbai, India.
What should I bring when moving to Mumbai?
People living in Mumbai were asked what three things they wish they had brought and three they wish they had left behind. They wrote:
"Clothing for warm weather and humidity, comfortable shoes for navigating public transportation, personal toiletries and basic health supplies, laptop or other electronics, torches and/or flashlights, first aid kit and emergency supplies, personal documents such as passport, visa and health insurance papers, lockable storage boxes with locks, mosquito nets, international power adapter, adapters and surge protectors, durable luggage, essential kitchen supplies such as cooking pots, plates and utensils, extension cords, a few small items to decorate the new home and a list of local emergency contacts," remarked another expat who made the move to Mumbai.
"I wish I brought my vacuum cleaner as Mumbai is terribly dusty. Otherwise, I've been able to buy anything else I need. I wish I left all my oven cookware behind as ovens don't come with flats. It is an appliance I'm not willing to buy," explained one expat living in Mumbai, India.
Where should I setup a bank account in Mumbai?
We asked expats in Mumbai what banks they use and there advice about banking. They advised:
"There are several banks that offer services in Mumbai, including State Bank of India, ICICI Bank, HDFC Bank, Axis Bank, HSBC, and Kotak Mahindra Bank. To open an account you can visit the nearest bank branch or ATM to fill out the necessary forms and submit the required documents. Additionally, some of the banks may offer online account opening services," remarked another expat who made the move to Mumbai.
Will I be able to find a job in Mumbai?
When we asked people about industries and career opportunities in Mumbai, they reponded:
"Finding a job in Mumbai is possible, though it may not be easy. There are a multitude of job opportunities in the city, particularly in the manufacturing, healthcare, IT and hospitality industries. To increase the chances of finding a job, researching the job market and networking with potential employers can be instrumental. Prospective applicants may also wish to consider relevant internships and volunteer opportunities, which can open the door to additional job opportunities," wrote a member in Mumbai.
What is life like in Mumbai?
When we asked people living in Mumbai what life is like and how people spend their time, they said:
"Living as an expat in this area is generally a pleasant experience. Life in this region affords the opportunity to take in the unique culture and scenery of the city and a plethora of outdoor activities to enjoy in the warmer months. The cost of living is affordable, and the locals are generally friendly and hospitable towards foreigners. Although public transportation and infrastructure are developing, the lack of an efficient public transport system can be frustrating at times. The language barrier may be a challenge at first, but with a commitment to learning the language, it can definitely be overcome. The region is rapidly modernizing but nonetheless it still carries its own distinctive charm," added another expat who made the move to Mumbai.
What do expats in Mumbai appreciate most about the local culture?
"Expats in Mumbai appreciate that it is a city of diversity with various ethnic communities, religions, and cultures. The city has a strong international presence, with cuisines from around the world, numerous entertainment and leisure activities, diverse shopping opportunities, and business resources. Additionally, many expats find Mumbai's hustle and bustle to be incredibly exciting and enjoy the vibrant nightlife. They also appreciate how easy it is to connect with other expats, both for business and for socializing. Mumbai is truly a great city to make a home in," remarked another expat who made the move to Mumbai.
"Delivery service for everything. My dog got sick and a vet came to the house. I order almost all my groceries. With the help of my Indian friends, I got a cook and maid at current rates instead of expat rates. My Mumbai dentist has equipment better than my dentist did at home. Once I figured out how to get around, I now ride rickshaws everywhere," explained one expat living in Mumbai, India.
Answer Question & View More Answers
What do expats find most challenging?
"Expats often find it challenging to adapt to a new culture, understand a different language and communication style, manage their finances in a different country, find employment, secure the necessary visas and permits, combat loneliness, and overcome difficulties in obtaining basic necessities like healthcare. Adjusting to local cultural norms, customs, and laws can also be a challenge, in addition to building new relationships and interconnecting with their new community," remarked another expat living in Mumbai, India.
"Indians aim to please...my husband. My husband's British accent is easier to understand than my Texas accent so I have to be a bit in their face. India is a cash society and don't accept credit cards readily so we had a bit of cash flow issues at first. Being fashionable 30 minutes to hour late to an event is expected," added another expat in Mumbai.
Answer Question & View More Answers
Is there a lot of crime in Mumbai?
We asked people if there is a lot of crime. They answered:
"Mumbai is generally considered safe, however, like other cities, it is prone to criminal activity. There is a high level of pickpocketing, robberies, and assaults in certain areas, and it is suggested that visitors to Mumbai take extra precaution," added another expat in Mumbai.
Is there a lot of diversity? Are people in Mumbai accepting of differences?
"Mumbai is one of the most diverse cities in India, including a wide range of ethnic, religious, and cultural groups. This makes Mumbai a vibrant and accepting place that encourages people to embrace their differences. Mumbaiites are generally very open-minded and welcoming to those from other cultures. Despite the recent rise of intolerance in India, Mumbai remains one of the most religiously tolerant cities in the country, with people from all backgrounds living in harmony. While intolerance and prejudice may exist in certain communities, the majority of people in Mumbai still strongly upholds its welcoming attitude to those from all backgrounds," remarked another expat living in Mumbai, India.
What are the schools in Mumbai like?
"Mumbai has a range of schools catering to all levels of education, from primary and secondary schools to a variety of higher education institutions. Primary and secondary schools offer programs from CBSE, ICSE, and IB. Many higher education institutions such as the University of Mumbai, IIT Bombay, Narsee Monjee Institute of Management Studies, SNDT Women's University, Tata Institute of Social Sciences, and Indian Institute of Technology Bombay offer degree programs in a wide range of fields such as business, engineering, design, social sciences, law, and medicine. Additionally, there are numerous vocational colleges offering courses in hospitality, communication, fashion, and other fields. Mumbai is home to the top ranked educational institutions in India, and the city's educational system provides students with quality instruction and the opportunity to excel in their fields of choice," remarked another parent with kids at in Mumbai.
About the Author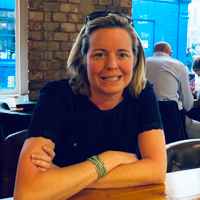 Betsy Burlingame is the Founder and President of Expat Exchange and is one of the Founders of Digital Nomad Exchange. She launched Expat Exchange in 1997 as her Master's thesis project at NYU. Prior to Expat Exchange, Betsy worked at AT&T in International and Mass Market Marketing. She graduated from Ohio Wesleyan University with a BA in International Business and German.
Some of Betsy's articles include 12 Best Places to Live in Portugal, 7 Best Places to Live in Panama and 12 Things to Know Before Moving to the Dominican Republic. Betsy loves to travel and spend time with her family. Connect with Betsy on LinkedIn.