Retire in Davao, Philippines
Last updated on Feb 02, 2023
Summary: Davao, Philippines City in the Philippines is a popular destination for retirees due to its low cost of living, friendly locals, and beautiful scenery. The weather in Davao is typically warm and humid, with temperatures ranging from an average low of 73°F (23°C) to an average high of 91°F (33°C). There are several retirement communities in Davao, offering a variety of amenities such as swimming pools, fitness centers, and social activities. The cost of a nice two-bedroom home in Davao is typically around $50,000 USD, while a nice three-bedroom home can cost around $70,000 USD.
What is it like to retire in Davao?
"Retiring in Davao can be a great experience. The city is known for its lively culture and warm people, making it an ideal destination for retirees who seek to experience new places and new things. Cost of living in Davao is relatively low and there are a variety of activities to enjoy such as outdoor adventures, beach activities, and more. The city has a strong sense of community, making it easy to meet people and develop new friendships. In addition, Davao has a robust healthcare system, making it a safe and secure place to retire. All of these factors combine to make Davao an attractive place to retire," said another retiree in Davao.
"Recreation is great for me as I am a swimmer. Nightlife is mostly at Hot Legs bars which offer temptations which are not supportive of my fidelity to my wife. A night out is mostly people watching or a restaurant meal," commented one retiree living in Prudential Village, Daliao, Davao City, Philippines.
What advice do overseas retirees have for others considering retiring abroad?
"When considering retiring abroad, be sure to research the cultural context and the available resources to better understand the local culture and to ensure that your needs can be met. Look into the local cost of living, healthcare and taxation systems to make sure that you can easily access and afford these services. Budget accordingly and give yourself plenty of time to adapt and learn the local language and customs. Think about your expectations and goals, as well as the retirement lifestyle you wish to achieve when making the decision. Finally, make sure you have adequate medical and travel insurance as well as an emergency fund in case anything goes wrong," said another retiree in Davao.
"The life here is somewhat chaotic and unorganized. I miss the clean streets and organized living of Canada. I find the poverty disturbing. The Filipino men can be abusive to their wives and drink way too much alcohol. Last week an out of town family group abandoned a little 4 year old girl where we sit at the beach. She didn't even have clothes. That bothers me," commented one retiree living in Prudential Village, Daliao, Davao City, Philippines.
What are the most challenging aspects of retiring in Davao?
"Retiring in Davao can present some challenges, such as limited access to reliable healthcare services and basic amenities, high cost of living, and limited employment opportunities. In addition, the city experiences frequent and strong weather events, and has many unwritten rules about religious and cultural practices that may be foreign to outsiders. Poorly maintained and unsafe streets can also create difficulties for retirees seeking to enjoy the great outdoors. Finally, language and cultural barriers may be an obstacle for those who do not speak the local dialects," added another person in Davao.
"The lack of infrastructure, heat & humidity, stark grinding poverty, and the increase of price for Westerners," remarked another retiree in Prudential Village, Daliao, Davao City.
What are the most rewarding aspects of retiring in Davao?
"Being able to stay close to family, enjoying a warmer climate, having access to excellent healthcare, exploring the beauty of the city and discovering new activities, admiring the vibrant local culture, taking advantage of the affordable cost of living, benefiting from a low crime rate, and feeling welcome in a diverse and friendly community," said another retiree in Davao.
"An affordable 2 bedroom home 5 minute walk to the beach. Very minimal property tax. Cheap transportation and food costs. Friendly people. Loving wife. Not having cloudy, wet & cold weather. Not having to shovel snow and ice and pack firewood for my wood stove," commented one retiree living in Prudential Village, Daliao, Davao City, Philippines.
What are healthcare services like in Davao?
We asked retirees if they have access to good medical care in Davao. They wrote:
"Davao City offers a variety of healthcare services. These include government hospitals, government-run outpatient clinics, and private health facilities. Government hospitals and outpatient clinics offer basic services including emergency care and essential pathology services, and provide aid for indigent patients. Private hospitals in the city offer comprehensive medical services, including specialty treatment and upgraded facilities such as well-equipped operating rooms, modern laboratories, and advance imaging equipment. Additionally, Davao City is home to a number of medical centers and doctors' clinics, providing a wide range of services such as general check-ups, screenings, physicals, and preventive health services. Lastly, the city also has a number of specialized healthcare services such as Dialysis Centers, Stem Cell Therapy Centers, and 24-hour ambulatory care centers," commented one retiree living in Davao, Philippines.
How do I meet people in Davao?
When we asked people living in Davao about club and activities where newcomers can meet others, they responded:
"Meeting people in Davao can be done in various ways, including joining local clubs and recreational activities, attending social events like music festivals or art exhibitions, or joining online communities or social networks. You can also look into attending classes or joining team sport and recreational activities in Davao. Additionally, you can join local religious or spiritual organizations in your area to meet people with similar interests and backgrounds. Finally, taking walks around the city is also a great way to explore the area and chat with locals you encounter on your journey," explained one retiree living in Davao.
"Diving, rotary, NGO like tree planting or animals or street children. Church groups," said another retiree in living in Davao, Philippines.
What is life like in Davao?
When we asked people living in Davao what life is like and how people spend their time, they said:
"Life as an expat in the area can be both exciting and challenging. On the one hand, there are many opportunities to discover the local culture and establish a rich network of friends and contacts. There are also plenty of affordable activities to explore such as outdoor markets and festivals. However, there can also be some difficulties associated with adapting to a new life and culture, including language barriers and bureaucracy. As with any adjustment period, it is important to be patient and open-minded when it comes to assimilating into a new culture. Additionally, it is important to have an open dialogue to ensure that all needs and concerns are addressed by public institutions and service providers," said another retiree in Davao.
"Socializing, eating, drinking, living a nice and happy life in and surrounded by nature," commented one retiree living in Davao, Philippines.
What do I need to know before retiring in Davao?
When we asked people what advice they would give someone preparing to move to Davao, they said:
"Before retiring in Davao, it is important to become familiar with the local culture, climate, and cost of living. It is also important to understand the local regulations as it relates to taxes, visas, and residency requirements for retirees. It is also important to have a good grasp of the local language, or have access to someone who can help translate. Additionally, consider the health care and quality of life options that Davao provides retirees. Consider researching the recreational and residential facilities and the availability of medical care in Davao. Education and employment opportunities should also be taken into account when considering retirement in Davao. Finally, research the transportation and banking options available to ensure a smooth transition into retirement," remarked another retiree in Davao.
"Before retiring in Davao, it is important to understand the local language, culture and customs. It is also important to research the available healthcare options and obtain any relevant visas or residence permits. It is also important to investigate the cost of living and build an appropriate budget, decide on an area to live in, and find adequate housing options. Access to banking services and other financial choices should also be considered. The climate and natural terrain of the area should be investigated to ensure a compatible lifestyle. Finally, learn about local entertainment and community options for socialization and activities," said a retiree who moved to Davao, Philippines.
Answer Question & View More Answers
About the Author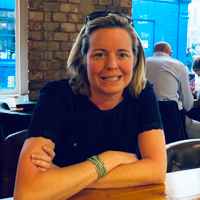 Betsy Burlingame is the Founder and President of Expat Exchange and is one of the Founders of Digital Nomad Exchange. She launched Expat Exchange in 1997 as her Master's thesis project at NYU. Prior to Expat Exchange, Betsy worked at AT&T in International and Mass Market Marketing. She graduated from Ohio Wesleyan University with a BA in International Business and German.
Some of Betsy's articles include 12 Best Places to Live in Portugal, 7 Best Places to Live in Panama and 12 Things to Know Before Moving to the Dominican Republic. Betsy loves to travel and spend time with her family. Connect with Betsy on LinkedIn.