10 Tips for Moving to China
By Navjot Singh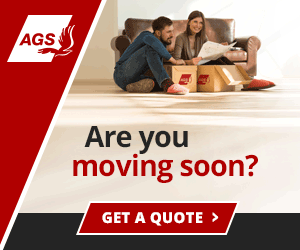 Summary: With its booming economy and increasingly better standards of living, China is a major destination point for expats from all over the world. Author Navjot Singh offers great tips for newcomers to China.
Many corporates are asking their middle and senior management to relocate to China so that they can go and manage their business activities there (it's always beneficial to have someone trustworthy on location rather than managing with time and communication differences!).
Tax free salaries, excellent expat amenities (housing allowances, maids, and the less expensive goods) are all making China a major destination for foreigners. Reuters reported that during the second quarter of 2007, China's GDP growth increased to 11.9%, which is the best ever growth pace seen since 2005. While the rest of the world may be suffering from the credit crunch, China has not been affected that severely, and it is one reason why many expats are going there. The country's growth is set to accelerate dramatically in the next two years. By the end of 2007, it was reported that nearly 250 thousand registered foreign workers were operating in China.
Learn the language
Yes, the Chinese language (known as Mandarin or Putonghua) is one of the most complex languages in the world. But, if 1.3 billion people can master it, why not you? The difficulty that most foreigners find is in the pronunciation of the various words, because it's a tonal language -- every word has at least 4 meanings (8 in Shanghainese!). So, if you can master the basics of the tones, then you can master the rest of the language. The speaking and listening should not be as challenging as the reading and writing. In Hong Kong, Macau (and the rest of Guangdong Province, Cantonese (known as Guangdonghua) is the accompanying language to the widely recognized Mandarin. However, normally everyone can understand either English or Mandarin. To get a job in most corporations in China you need some language skills -- otherwise, especially for expats, language classes are provided by their companies.
Take part in local festivals
Christmas and Easter will not be the same in China as they are not celebrated -- in actual fact it won't feel like Christmas or Easter at all. There are expat parties in expat areas that host the celebrating of such events, however they are fairly low key. Instead, it's best that you immerse yourself into local Chinese culture. Most expats tend to take the opportunity to return back to their homelands during the Chinese holidays. The highlights of the year are the Chinese New Year at the end of January (it's China's equivalent to Christmas) and the Mid Autumn Festival in the first week of October. There is also the May Day holiday in the first week of May. Most companies have a normal working day on the 31st December and 1st January because its not a national holiday in China -- although as expats you may be given the day off from your employer.
Make friends with the locals
For newcomers to China, the first few weeks or months you will be like a kid in a candy shop busy with your tourist activities (combined with work!). For the minor but important things like asking your neighbors to keep the noise down or to get assistance for your home (landlord problems etc.), it is usually nice to have a friend who you can trust and talk to in case you may require urgent translation. Making friends with the locals will also assist you to overcome culture shock and home sickness -- it will enable you to fully immerse yourself into your new life.
Travel around!
Treat everyday as a working vacation. You may never get this chance again to live and work in a foreign country, and where better than China?! Most domestic destinations are within a maximum of 3 hours flying time, and flights are not as expensive as in the west -- so you can easily go on a weekend break. China has so many places to visit. If you are based in a big city such as Shanghai or Beijing, you can easily go every weekend to a different location within a few hours drive away. In the winter there are so many nice ski reports in the north (Dalian, Harbin etc.) you can go to, while there are lots of hot springs scattered all over the country in areas of natural beauty. China's equivalent of Hawaii is the Island of Hainan (about an hours flight from Hong Kong), and has nice clean white sandy beaches (Sanya), which for the past number of years has also been the host city to the annual Miss World Competition.
Eat local Chinese food
There is nothing worse than being in China and jumping at the first opportunity to go to your local McDonald's, Pizza Hut or KFC (all are available in abundance in China). This is perfectly acceptable for those times when you are feeling homesick, however you will be missing a lot of fun if you fail to try your local eatery. A tasty local dish can be bought for around 8RMB ($US 1), unless you want to try an up market restaurant (for which the prices should not be more than around 50RMB ($US 6) on average per person. Every province in China has its own cuisine and taste. For example, Sichuan is hot and spicy (especially the sizzling hot pot which is not only hot in temperature but contains red hot chilies mixed with boiled water…ouch!), Shanghainese cuisine is sweet and sour, while Southern China (Guangdong Province) is known as the home of Chinese cookery because in cities like Guangzhou and Shenzhen, you are bound to find a restaurant that caters for every kind of taste! Chinese food mainly consists of various flavored dumpling, fresh fish (or other seafood), fresh vegetables, and rice or noodles typically accompany every meal. Plus, Chinese food in Europe and USA or other western countries just does not taste the same -- it tastes better and much more authentic in China!
Avoid abusing the culture
The vast majority of expats who go to China tend to get used to being treated like a VIP by the locals just because they are foreigners, or "have a white skin" -- this is everywhere ranging from restaurants (people will watch how you eat and want to give you full hospitable attention) to your work place (expats will get treated better at work than most local staff members); and in the process some expats tend to abuse this because they expect to get treated like a VIP everywhere they go. The general thought comes across "I am an Expat, I should be given priority over the locals" -- this is wrong. In recent years, Chinese people in the big cities (like Shanghai and Beijing) are beginning to realize that it's not OK for a foreigner to jump in the queue at the bank/post office etc. just because they are foreigners. The reality is that this can have adverse effects on you if you come across a situation where you may end up arguing with someone as to why you are not getting first priority (I have seen this happen quite a number of times in China), and it is not good for the image that foreigners want to portray. So please expect to be treated just as you would back in your own country. Yes, you are an expat but, no, you are not a member of any colonial clan anymore.
Engage yourself in local entertainment
Offer your friend/work colleague/neighbor a game of Badminton, Pool or Table Tennis and you bet your bottom dollar you will put a smile on their face. Even taking part in local activities such as kung fu classes, Ball room dancing and Salsa (which are all popular) will sure make you a popular foreigner and get you to find out more about the culture. It will take your mind off of being homesick and get you to interact and make new friends as well. The Chinese love gambling (although it's not encouraged to do so), so if you want to try your luck at Mahjong, then go for it…it's actually meant to be good for the brain and people (usually Old Aged Pensioners) spend the whole day playing this rather addictive game! If your colleagues invite you to go to the local KTV after work, then its best to join just for the fun even if you cannot sing (in Chinese or English).
Watch Chinese TV (not just CCTV9!)
It's all well that if you are stuck at home and have not much to do you will switch on your cable TV and probably end up watching CNN, BBC World or CCTV9 (China's only English TV Channel). But to learn Chinese culture and to maybe even brush up on your Chinese skills, it is beneficial to watch Chinese TV. Channels such as CCTV1, CCTV5 (Sports) and especially CCTV4 usually have foreign films or programs dubbed into Chinese. There are also a variety of local channels- every province has its own channels -- and so taking into context that there are over 400 TV channels in China -- you'll never run out of choices!
Understand the social and business etiquettes
If a Chinese family or friend invites you to their home then accept it. You are a guest in their country and home, and the Chinese are very welcome and hospitable people. To reject an invitation is considered rude and will make your host lose face if you refuse to attend (except of course if you have other urgent matters to attend to -- which is understandable). Similarly, in the business world, if your manager invites you to join him/her (usually him) for dinner, then it's best to accept as it is their honor to invite you. This is how business deals are made and negotiated in China -- over a networking dinner. Remember that in China seniority counts, so don't go around the restaurant tables toasting with your colleagues, as only the senior managers do this! (Of course you can toast with your friends on your table, but not everyone).
Avoid Driving if you can
It goes without saying that driving in China is not easy for local people, let alone foreigners. People generally just tend to go with the flow and drive without looking into the mirror, which is one major reason why China has the second highest accident rate after India. A driver's license is not difficult to obtain for foreigners in China, however with an abundance of cheap taxies and the highly efficient public transport system, it would be highly recommended that you don't drive in China. Most expats will be provided with a driver and car.
Comments
lonehope
You have mentioned "Tax Free Salaries" for Expat, How does it work? I have heard that China has high taxes. Can you please explain to me? Thank you.
lonehope
I am an expat who will be working for Chinese Company who never had expat previously, How can I get compreshensive health insurance? Thank you very much in advance.
guest
Hey Corey! Thanks for sitnpopg by. Keep checking back over the next few months I'll be talking logistics before departure.This trip happened because I took a three-month trip a couple of summers ago and was hooked. My recommendation is not to wait until you feel comfortable the only way to get that is to just go for it. You could start smaller, though, a lot of people hit a month or two and start getting homesick. I'd go for just a month or three if you can swing it, and then plan from there.
wwyw225
Moving to China is an excitement but not an easy thing to arrange when you have decided it,and that is why the article like above could be very useful! I work for the property and relocation company, on our website we also give some idea by experiense talk. you can find them at:http://www.citywiseproperty.com/our-services/orientation-services/ Apart from giving you advise we also provide very good consulting and service to make you enjoy a new country since the beginning.Let us to make your moving effetion and smooth, and welcom to China, to Beijing
guest
Hi Navjot, you have some really great tips in here! I also think it's important to have an open attitude towards the new culture and people you are going to meet. In this process it helps to know the language, as you have a way of communicating with the locals. A problem I've noticed is that in the stages of culture shock one ofthen starts complaining about China, and I mean having bad China day's in a row for a week or more. What would be your tips for bad China days? Sara http://www.sarajaaksola.com
arvindparab
Hi Navjot, I like your article. As per your post in Expat Exchange, I have my own business in India. I am looking for local partner to start new Pizza Outlet in China. I have well trained & Experience from USA in PIZZA franchise management. Kindly reply. Thanks & Regards Arvind Parab [email protected]
guest
With his list of so-called 'suggestions' he should have added, "Become a communist" to finally fit into his Chinese holiday mantra.