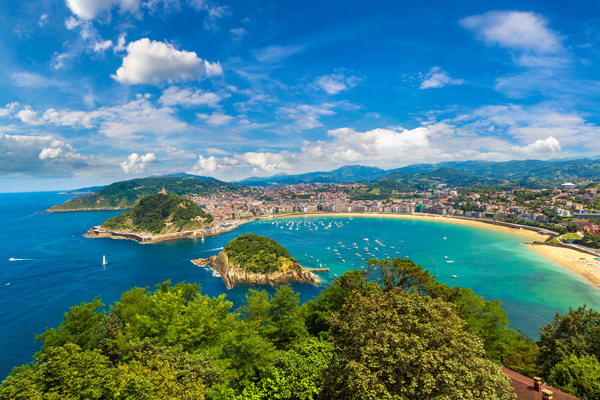 San Sebastian, is a popular retirement destination for international retirees due to its stunning natural beauty, rich culture, and high quality of life. The city offers a unique blend of cosmopolitan living and relaxed seaside charm, making it an ideal place for those seeking a peaceful yet vibrant retirement. However, like any foreign country, retiring in San Sebastian comes with its own set of challenges, including navigating the local healthcare system, learning the language, and adjusting to the cost of living.
Understanding the Cost of Living
San Sebastian is known for its high standard of living, which is reflected in its cost of living. While it is more affordable than major cities like Madrid or Barcelona, it is still considered one of the more expensive cities in Spain. However, many retirees find that the cost is justified by the quality of life, with access to excellent healthcare, a wide range of recreational activities, and a vibrant food scene.
Enjoying the Climate
San Sebastian boasts a temperate oceanic climate, with mild winters and warm summers. The city enjoys plenty of sunshine throughout the year, making it an ideal location for outdoor activities. However, it is also known for its rainy days, particularly in the spring and autumn months, so it's a good idea to always have an umbrella handy!
Navigating the Healthcare System
Spain's healthcare system is highly regarded, and San Sebastian is no exception. The city is home to several top-rated hospitals and clinics, ensuring that retirees have access to high-quality medical care. International retirees are eligible to enroll in the public healthcare system, although many choose to supplement this with private insurance for additional coverage.
Exploring Residency Options
Spain offers several residency options for retirees, including the non-lucrative visa, which allows retirees to live in Spain without working. This visa requires proof of sufficient financial resources and health insurance coverage. Once granted, retirees can enjoy all the benefits of living in Spain, including access to the public healthcare system.
Embracing the Local Culture
San Sebastian is known for its vibrant culture, with numerous festivals, concerts, and cultural events throughout the year. The city is also home to several language schools, such as Lacunza, where retirees can learn Spanish and immerse themselves in the local culture. The locals are known for their friendliness and hospitality, making it easy for retirees to feel at home.
Exploring the City
San Sebastian offers a wealth of recreational activities, from strolling along the beautiful La Concha beach to hiking in the nearby Pyrenees mountains. The city is also renowned for its food scene, with a plethora of restaurants offering everything from traditional Basque cuisine to innovative fusion dishes. Some popular choices include Bar Nestor for its famous tortilla, and La Cuchara de San Telmo for its innovative pintxos.
Getting Around the City
San Sebastian is a compact city with an excellent public transportation system, making it easy to get around without a car. The city is also highly walkable, with many retirees choosing to live in the city center for its proximity to shops, restaurants, and cultural attractions.
Choosing the Right Home
Retirees in San Sebastian typically live in apartments, with many choosing to live in the city center for its convenience and vibrancy. However, there are also plenty of options in the surrounding areas for those seeking a quieter lifestyle. Some popular neighborhoods for retirees include the Old Town, with its historic charm, and Gros, known for its lively atmosphere and proximity to the beach.
Getting Involved in the Community
There are plenty of opportunities for retirees to get involved in the local community, from volunteering at local charities to joining clubs and organizations. The San Sebastian International Club, for example, is a popular choice for international retirees, offering a range of activities and events to help newcomers integrate into the local community.
Retiring in San Sebastian offers a unique blend of relaxation and excitement, with a rich culture, stunning natural beauty, and a high quality of life. While it comes with its own set of challenges, many retirees find that the rewards far outweigh the difficulties, making it a truly rewarding place to spend their golden years.