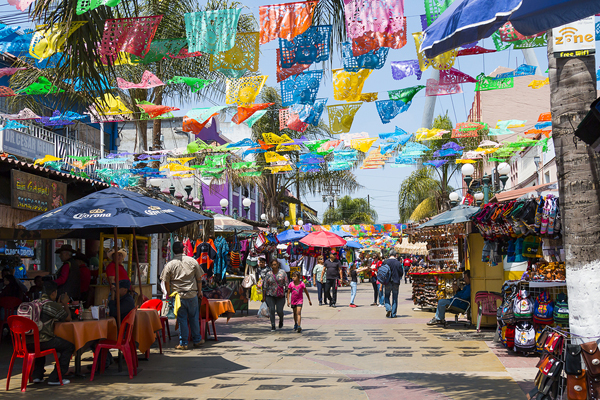 Retiring in Tijuana has become an increasingly popular choice for international retirees. The city offers a unique blend of vibrant culture, affordable living, and a warm climate. However, like any foreign destination, it also presents its own set of challenges. This article will delve into the various aspects of retiring in Tijuana, from the cost of living and healthcare to the local culture and recreational activities.
Cost of Living in Tijuana
One of the main attractions of Tijuana for retirees is its affordability. The cost of living is significantly lower than in many parts of the United States and Canada. This extends to everything from housing and utilities to groceries and dining out. For example, a comfortable two-bedroom apartment in a nice neighborhood can be rented for as little as $500 a month.
Tijuana's Climate
Tijuana boasts a Mediterranean climate, with mild, wet winters and warm, dry summers. The average temperature ranges from 50°F in the coldest month of January to 75°F in the hottest month of August. This pleasant weather allows retirees to enjoy outdoor activities year-round.
Healthcare in Tijuana
Tijuana is home to several high-quality hospitals and clinics, many of which offer services at a fraction of the cost compared to the U.S. The city is particularly renowned for its dental and cosmetic surgery clinics. Many doctors and medical staff speak English, easing communication for international retirees.
Public Healthcare System
While Mexico's public healthcare system is available to residents, many international retirees opt for private health insurance due to the higher standard of care and shorter waiting times. However, the cost of private insurance is still significantly lower than in the U.S.
Residency Options for Retirees
Obtaining residency in Mexico is relatively straightforward for retirees. The most common option is the Temporary Resident Visa, which can be renewed annually for up to four years. After this period, retirees can apply for Permanent Residency.
Recreational Activities and Parks
Tijuana offers a wealth of recreational activities for retirees. The city is home to numerous parks, golf courses, and beaches. The Parque Morelos and Parque de la Amistad are particularly popular spots for picnics and leisurely walks.
Local Cuisine and Restaurants
Tijuana's culinary scene is a delightful blend of traditional Mexican cuisine and international flavors. Popular local eateries include Caesar's Restaurant, known for inventing the Caesar Salad, and Telefonica Gastro Park, a food truck park offering a variety of cuisines.
Language Learning Opportunities
While Spanish is the official language of Mexico, English is widely spoken in Tijuana, especially in tourist areas and among the younger population. For those interested in learning Spanish, the Baja California Language College offers intensive Spanish courses.
Local Culture and Markets
Tijuana locals are generally friendly and welcoming to foreigners. The city hosts a weekly farmers market, Mercado Hidalgo, where retirees can buy fresh produce and local goods.
Meeting People and Volunteering
Meeting new people in Tijuana can be as simple as joining a local club or volunteering. Organizations such as Cruz Roja (Red Cross) and Casa Hogar del Anciano (Home for the Elderly) are always in need of volunteers.
Housing Options for Retirees
Most retirees in Tijuana opt for apartments or condos in the city center or gated communities in the suburbs. Popular neighborhoods include Playas de Tijuana, Zona Rio, and Hipodromo.
Transportation in Tijuana
While owning a car can be convenient, it's not a necessity in Tijuana. The city has a comprehensive public transportation system, and many areas are walkable. Taxis and ride-sharing services are also readily available.
In conclusion, retiring in Tijuana offers a unique blend of affordability, pleasant climate, and vibrant culture. However, it's essential for potential retirees to visit the city and do their research to ensure it's the right fit for their lifestyle and needs.