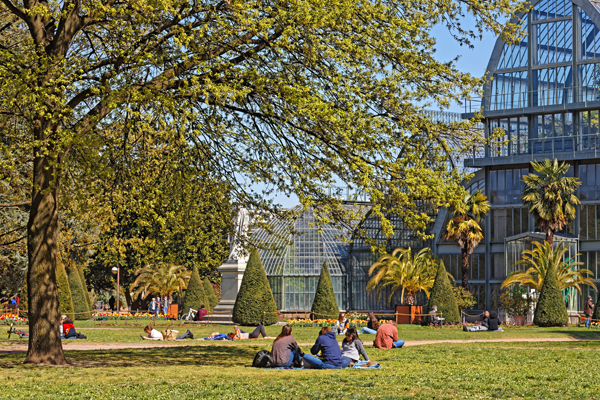 1. Understanding the Driving Culture
Driving in Lyon, like many other European cities, can be a bit challenging for newcomers. The streets are often narrow and crowded, and the traffic rules may be different from what you're used to. It's important to familiarize yourself with the local driving laws and customs before getting behind the wheel. French drivers are known for their aggressive driving style, so be prepared for this.
2. Choosing the Right Car
Compact cars are recommended for driving in Lyon due to the narrow streets and limited parking spaces. Larger vehicles can be difficult to maneuver and park. If you're planning to explore the countryside or the Alps, a car with a bit more power might be beneficial.
3. Parking in Lyon
Finding parking in Lyon can be difficult, especially in the city center. Most parking spaces are metered, and the cost can add up quickly. There are also several public parking garages available, but these can be quite expensive. It's often easier and more cost-effective to use public transportation or walk when possible.
4. Driving with an International License
Foreigners can drive in France with an international driving permit (IDP) for up to one year. After that, you will need to obtain a French driver's license. It's important to note that an IDP is not a standalone document, but rather a translation of your home country's driver's license. You must carry both your IDP and your original driver's license when driving.
5. Obtaining a French Driver's License
If you're planning to stay in France for more than a year, you'll need to exchange your home country's driver's license for a French one. The process varies depending on your country of origin. Some countries have reciprocal agreements with France, allowing for a simple exchange. Others will require you to take a written test and possibly a driving test. It's best to check with the local prefecture or the French Ministry of Interior for the most accurate information.
6. Navigating Roundabouts
Roundabouts are common in France and can be confusing for newcomers. The general rule is that vehicles already in the roundabout have the right of way. However, this can vary depending on the specific roundabout, so always pay attention to the signs and markings.
7. Speed Limits and Traffic Laws
Speed limits in France are strictly enforced, and there are many speed cameras throughout the country. The standard speed limits are 50 km/h in urban areas, 80 km/h on open roads, and 130 km/h on motorways (110 km/h in rain). Always follow the posted speed limits and be aware of other traffic laws, such as not using your mobile phone while driving.