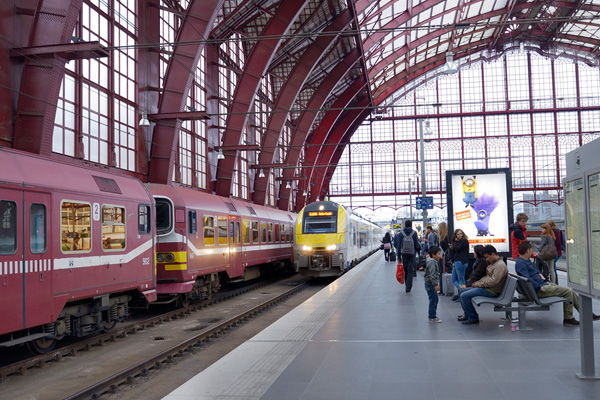 1. Understanding the Driving Culture
Driving in Antwerp, like many European cities, can be a bit challenging for newcomers. The city is known for its narrow streets, heavy traffic, and complex road systems. Belgians generally adhere to traffic rules, but they also tend to drive quite fast. It's important to stay alert and be aware of other drivers, cyclists, and pedestrians.
2. Choosing the Right Car
Given the narrow streets and limited parking spaces, a smaller car is often more practical in Antwerp. If you're planning to travel outside the city frequently, you might want to consider a car with good fuel efficiency. Diesel cars are common in Belgium, but keep in mind that the government is gradually phasing them out in favor of more environmentally friendly options.
3. Parking in Antwerp
Finding a parking spot in Antwerp can be difficult, especially in the city center. There are several public parking garages available, but they can be quite expensive. Some people opt to park outside the city center and use public transportation to get around. If you're living in Antwerp, you might want to consider renting a parking space or finding accommodation with parking included.
4. Driving with an International License
Foreigners can drive in Belgium with an international driving permit (IDP) for up to six months. After that, you'll need to obtain a Belgian driving license. If you have a license from a country within the European Economic Area (EEA), you can exchange it for a Belgian license without having to take a driving test.
5. Obtaining a Belgian Driving License
If you're from outside the EEA, the process of getting a Belgian driving license can be more complex. You'll need to pass a theory test and a practical driving test. Some people choose to take driving lessons to prepare for the tests. Once you've passed, you can apply for your license at the local town hall. Note that the tests are usually conducted in Dutch, French, or German, so you might need an interpreter if you don't speak these languages.
6. Familiarize Yourself with Local Traffic Rules
Belgium has some unique traffic rules that you might not be used to. For example, the "priority from the right" rule means that you must give way to vehicles coming from the right unless otherwise indicated. Also, it's mandatory to use your car lights at all times, even during the day. Make sure to familiarize yourself with these rules to avoid fines and accidents.