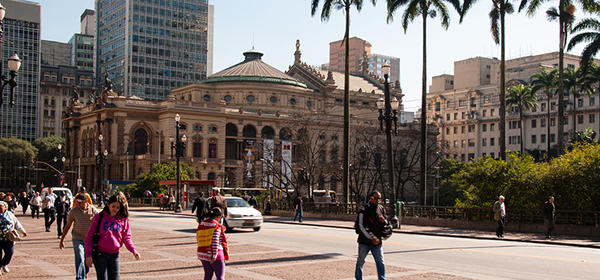 1. Traffic Conditions
Sao Paulo is known for its heavy traffic, especially during peak hours. It's not uncommon to spend hours in traffic, so patience is key. The city also has a high rate of accidents, so defensive driving is a must. Be prepared for aggressive drivers and unpredictable driving behaviors.
2. Car Recommendation
Compact cars are recommended for driving in Sao Paulo due to the heavy traffic and narrow streets. They are easier to maneuver and park. However, if you plan to travel outside the city, a car with a more powerful engine might be more suitable.
3. Parking
Finding parking in Sao Paulo can be challenging, especially in the downtown area. Many people opt for paid parking lots for convenience. The cost of parking can vary greatly depending on the area, but it's generally considered expensive.
4. Driving License
Foreigners can drive in Brazil with an international driving permit (IDP) for up to 180 days. After that, you will need to obtain a Brazilian driver's license. To do this, you will need to pass a written test and a driving test. It's recommended to take a driving course to familiarize yourself with Brazilian driving laws and practices.
5. Road Rules
It's important to familiarize yourself with the local road rules. For example, in Brazil, you drive on the right-hand side of the road, and it's mandatory to wear seat belts. Also, using a mobile phone while driving is prohibited unless it's hands-free.
6. Car Insurance
Car insurance is not mandatory in Brazil, but it's highly recommended due to the high rate of car theft and accidents. Make sure to get comprehensive coverage that includes theft, damage, and third-party liability.
7. Car Maintenance
Regular car maintenance is important due to the city's rough road conditions. Potholes are common, and they can cause significant damage to your car if not avoided. Also, make sure to keep your car clean as the city is known for its high levels of air pollution.
8. Public Transportation
Consider using public transportation whenever possible. Sao Paulo has an extensive public transportation system that includes buses, trains, and a metro system. It's often faster and more convenient than driving, especially during peak hours.