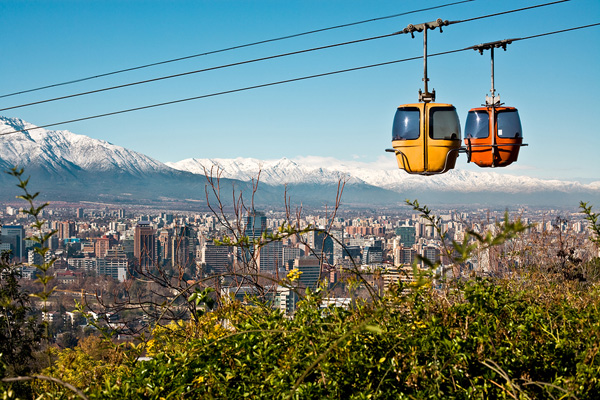 1. Understanding the Driving Culture
Driving in Santiago can be a challenging experience for expats, especially those not accustomed to heavy traffic and aggressive driving styles. Chilean drivers are known for their fast and sometimes unpredictable driving habits. It's important to stay alert and cautious at all times. Also, be prepared for heavy traffic during peak hours in the city.
2. Car Recommendation
Compact cars are recommended for driving in Santiago due to the heavy traffic and narrow streets, especially in the city center. However, if you plan to explore the countryside or mountainous regions, a 4×4 vehicle might be more suitable.
3. Parking Situation
Finding parking in Santiago can be difficult, especially in the city center and during peak hours. Many people opt for paid parking lots or garages, which are generally safe and secure. Parking fees can vary, but they are usually quite affordable.
4. Driving with an International License
Foreigners can drive in Chile with an international driver's license for up to 90 days. After this period, you will need to obtain a Chilean driver's license. It's important to always carry your license, passport, and car registration when driving.
5. Obtaining a Chilean Driver's License
To obtain a Chilean driver's license, you will need to pass a written test and a practical driving test. The tests are usually conducted in Spanish, so a good understanding of the language is necessary. You will also need to provide proof of residency and a medical certificate. It's recommended to contact the local municipality or a driving school for detailed information.
6. Road Conditions
While major roads and highways in Santiago are generally in good condition, some side streets and rural roads can be poorly maintained. Be prepared for occasional potholes and uneven surfaces. Also, keep in mind that road signs and directions are in Spanish.
7. Safety Measures
Always wear your seatbelt and ensure all passengers do the same. Child seats are mandatory for children under 12. Avoid using your phone while driving as it's illegal and can result in heavy fines. Also, be aware that drink-driving laws in Chile are strict and penalties can be severe.