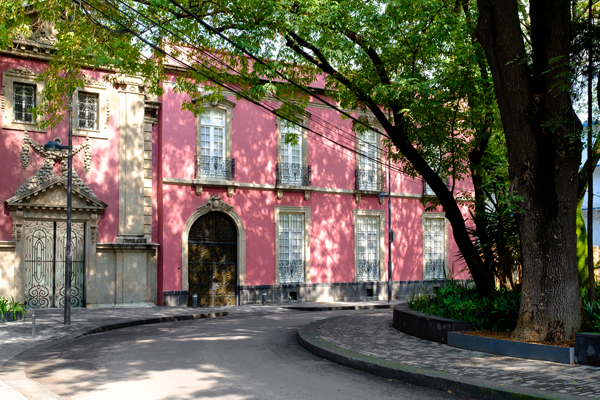 1. Understand the Traffic
Driving in Mexico City can be quite challenging due to the heavy traffic, especially during peak hours. The city is known for its congestion, so patience is key. It's also important to be aware of the "Hoy No Circula" program, which restricts certain vehicles from being on the road one day per week and one Saturday per month, based on the last digit of the license plate.
2. Choose the Right Car
It's recommended to have a small, compact car for easier navigation through the city's narrow streets and heavy traffic. However, if you plan to travel outside the city frequently, a larger, more robust vehicle may be more suitable. It's also worth noting that theft can be an issue, so a less conspicuous car might be a safer choice.
3. Parking in Mexico City
Finding parking in Mexico City can be difficult, especially in the more crowded areas. Many people use valet parking services or park in paid parking lots. Street parking is also available but can be risky due to theft. Parking costs can vary, but generally, it's not overly expensive.
4. Driving with an International License
Foreigners can drive in Mexico City with an international driver's license for up to one year. After that, you will need to obtain a Mexican driver's license.
5. Obtaining a Mexican Driver's License
To get a Mexican driver's license, you will need to go to the Secretaría de Transportes y Vialidad (Setravi) with your valid foreign license, proof of residence, and a valid visa. You will also need to pay a fee and pass a written test. It's recommended to study the Mexican driving laws and signs before taking the test.
6. Be Aware of the Driving Culture
Driving in Mexico City can be quite different from other countries. Drivers can be aggressive and often disregard traffic rules. It's important to stay alert and be prepared for unexpected situations. Also, be aware that police corruption can be an issue, so it's best to know your rights and avoid getting involved in any illegal activities.
7. Consider Alternatives to Driving
Given the challenges of driving in Mexico City, many expats choose to use public transportation or taxis instead. The city has an extensive metro system, and Uber is widely available. If you do choose to drive, consider hiring a local driver or taking driving lessons to familiarize yourself with the local driving culture.