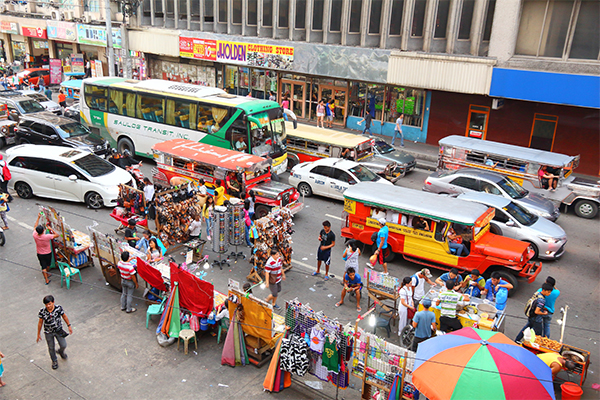 1. Traffic Conditions
Driving in Manila can be quite challenging due to heavy traffic, especially during rush hours. The city is known for its congested roads and unpredictable driving conditions. It's not uncommon to encounter undisciplined drivers, motorcycles weaving through traffic, and jaywalkers.
2. Car Recommendation
Compact cars are recommended for driving in Manila due to the heavy traffic and narrow roads. They are easier to maneuver and park. However, if you plan to travel outside the city, an SUV might be more suitable due to the varying road conditions.
3. Parking Situation
Finding parking in Manila can be difficult, especially in busy areas. Most malls and establishments have parking areas but they can fill up quickly. Parking fees vary but are generally affordable. Some residential areas require parking permits.
4. Driving License
Foreigners can drive in the Philippines using an international driving permit for up to 90 days. After that, you will need to obtain a local driver's license. To do this, you must have an Alien Certificate of Registration and pass the written and practical driving tests. It's advisable to contact the Land Transportation Office for the most accurate and updated information.
5. Understanding Road Signs and Rules
Before you start driving in Manila, familiarize yourself with the local road signs and rules. Some might be different from what you're used to in your home country. Remember that the Philippines drives on the right-hand side of the road.
6. Hiring a Driver
If you find driving in Manila too stressful, consider hiring a local driver. This is a common practice among expats. It can save you from the hassle of dealing with traffic and finding parking, and it can also be quite affordable.
7. Be Patient and Alert
Patience and alertness are key when driving in Manila. Traffic can be frustrating and road conditions can change quickly. Always be aware of your surroundings and be prepared for unexpected situations.