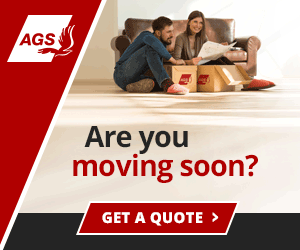 Parent's Review of Gandhi Memorial International School in Jakarta, Indonesia

Review Your Child's International School
What is the name of your child's school? (Please report on one school per survey.)
Gandhi Memorial International School
In what town or city is this school located?
Jakarta
How would you describe this school? (i.e. American, British, International, Local, etc.)
IB world school
What grade levels are represented at this school?
K-12
How do most children get to school everyday? (bus, train, walk, etc.)
Buses, Private transport, chartered group transport
How would you describe the facilities at this school? What extra-curricular activities are available?
The facilities at the school are good. Although they lack an open play area which might be soon coming up.
A lot of co-curricular activities are available but unfortunately not everybody who wishes to participate can participate because they look for perfection right from young!
What has this school done to help your child transition from the curriculum in your home country into the curriculum in your new country? Are there programs to prepare your child for repatriation?
Little children don't normally need a transition. It's the adults who need it. Young kids adjust to a new system very rapidly if it is clear though. All they need is a 'kind attitude' which leads them through new concepts in their learning process and they get there.
The school still believes in the teachers and administrators being 'supreme'. The teachers need to be given a better insight into the PYP.
How would you describe the social activities available for parents through this school? Are there parent-teacher organizations?
I wish they would give the parents a little more credit and involve them at least partially in their child's education. All the parents are involved in is how their child can compete! The school needs to be more transparent with policies. The school right now thinks parents just want to question their working at school. If the school has the courage of its covictions it should be more openminded to parents' opinion.
What advice would you give to someone considering enrolling their child in this school?
Demand for the school to be a 'school of choice' and 'not a school of but no choice' at the time of admission
William Russell's private medical insurance will cover you and your family wherever you may be. Whether you need primary care or complex surgery, you'll have access to the best hospitals & doctors available. Unlike some insurers, we also include medical evacuation and mental health cover in our plans (except SilverLite).
Get a quote from our partner, William Russell
.

Expat Health Insurance in Indonesia
William Russell's private medical insurance will cover you and your family wherever you may be. Whether you need primary care or complex surgery, you'll have access to the best hospitals & doctors available. Unlike some insurers, we also include medical evacuation and mental health cover in our plans (except SilverLite). Get a quote from our partner, William Russell.
GET A QUOTE