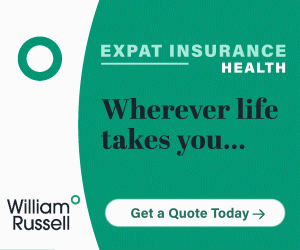 An Expat Talks about What is Was Like Having a Baby in Sydney, Australia

Share Your Experiences Having a Baby Abroad
What is the name of the city or town that you are reporting on?
Sydney
How recently did you give birth in the country that you are reporting on?
10 months
Describe your experience giving birth there. What type of facility did you go to? What (if any) type of pain management did you use? How long did you stay in the hospital? Was it a positive experience? Etc...
I am Malaysian and I live in Kuala Lumpur with my Australian husband. We decided to give birth in his hometown in Sydney.
We chose the Royal Women's Hospital (RHW)in Randwick. We traveled to Sydney when I was 4 months pregnant to look for a suitable OB and check out the hospital and even had a private tour of the facilities and I went back to KL happy and excited.
We left for Sydney when I was 30 weeks pregnant (to get away from the horrible haze in KL). The baby was breech and we opted for a C-section. I was booked in to give birth 1 week before the due date; 2 days before the birth I attended a pre-admission clinic at the RHW. We were briefed on the admin side of giving birth and they had seperate clinics for vaginal birth and caesarean. Some of the things they touched on was you have to do a blood test 1 day before the birth, cannot eat or drink from midnight the night before, we were given a thorough check-up by one of the GPs, what to bring to hospital etc. They answered every question we could think of. The hospital encourages breastfeeding and to have the baby room in with the mums.
On D-Day, hubby and I checked into the hospital at 7am. As a private patient, I was given a private room with an ensuite, it's not luxurious but it had everything for you and baby to be comfy. We had requested for hubby to stay and were given a camp bed for him at a small cost. Unfortunately the bed frame was so knobbly that hubby chose to put the mattress on the floor and slept there for 5 whole nights! In fact, when the baby would not settle at nights, my husband would cuddle the baby in his arms and they would both sleep on the floor. The midwives thought it was odd, but sweet. They allowed it as the baby was safer on the floor, if he had been sleeping on the bed, they wouldn't have allowed it.
The whole birth was totally painless and cozy - I just remember my husband next to me, smiling up at him, the anaesthesist making jokes and everyone was very jovial and efficient and it made us feel very comfortable.
The anaesthesist had volunteered to take photos for us and he was snapping away. The OB would keep us updated on the progress. He presented our baby daughter and she was quickly bundled up and handed to me. We got to hold her for a minute before she was whisked away for her Vitamin K shots, Apgar test and cleaned up. This was done within the operating theatre, just 5 metres away from me and I could see everything that they were doing to her. I urged hubby to go with the nurse while the OB finished on me.
The baby was handed back to us cleaned and bundled up and we had more photos taken. I was then wheeled into the recovery room where I was observed for 20 minutes. Meanwhile, hubby took baby upstairs to our room and I was wheeled back up.
I had midwives who came in almost immediately to help me breastfeed. I found it tough the first few days, but the midwives were so supportive and helpful. My daughter wanted to feed nearly every hour and every time a midwife would come and help me with my feeding technique.
There's no nursery there and all babies sleep with the mums but one night hubby and I were so exhausted that the midwives offered to take the baby to the nurses station for a few hours and let us have a bit of sleep.
The saline drip and catheter was taken out after 48 hours and I was encouraged to shower and try to walk. I never felt pressured or forced to do anything I didn't feel ready for. Several times I found the recovery painful and the midwives and my OB were very quick to prescribe me stronger painkillers.
Your meals were delivered to the room the first couple of days, but if you felt better after that you could go to the dining room and eat buffet style. They fed us well, the food was simple but nourishing and I found that I was ravenous all the time. There were a couple of cafes in the hospital and hubby would buy me deli sandwiches and yoghurts there.
Hubby and I were consulted on everything regarding the baby eg. everytime they weighed & measured her, vaccination shots, hearing tests etc. Unlike in Malaysia, my friends who had given birth in KL were never consulted or their permission asked before the staff handled their babies.
They had lots of classes everyday that you could attend such as bathing baby, how to settle baby, breastfeeding clinics and tips on baby care.
They even have volunteer massage therapists coming to give free massages, I had a wonderful hour of back and leg massage.
I had a meltdown on the 4th day and couldn't stop crying. Upon my request, the midwives put a Do Not Disturb sign on my door and would vet my guests for me cause I didn't want any visitors that day. One of the midwives stayed for a long time with me, talking about post-natal depression and basically giving me a shoulder to cry on.
Our paediatrician would come and check the baby everyday and my OB would visit me daily too. I stayed as long as I could and was discharged 5 days later with very positive and happy memories of the whole experience.
William Russell's private medical insurance will cover you and your family wherever you may be. Whether you need primary care or complex surgery, you'll have access to the best hospitals & doctors available. Unlike some insurers, we also include medical evacuation and mental health cover in our plans (except SilverLite). Get a quote from our partner, William Russell.
William Russell's private medical insurance will cover you and your family wherever you may be. Whether you need primary care or complex surgery, you'll have access to the best hospitals & doctors available. Unlike some insurers, we also include medical evacuation and mental health cover in our plans (except SilverLite). Get a quote from our partner, William Russell.
How did you choose your doctor, midwife or other type of medical professional?
My husband's family GP referred me to Dr Matthew Perez, a private obgyn based in Bondi Junction, Sydney.
I met him once when I was 4 months pregnant and discussed my situation. He advised us on Australian prenatal care and practices as well as the blood tests that I needed to do in KL and data he required from my KL OB (Dr Jeremy Chuah of Pantai Hospital, Bangsar) before I came to Sydney next. He gave us his email address in case I had any concerns while in KL. Both hubby and I felt I was in good hands
I went back to Australia in my 3rd trimester, the baby has been breech since 30 weeks and the Dr felt that the baby was not going to turn around at the last minute. He gave us an option to undergo a procedure where a specialist tries to turn the baby by pressing on your abdomen and manouvering the baby.
We opted not to do this as we felt the risks and costs were too great and Dr Perez booked us in for a C-section. He did such a great job and now my caesarean scar is tiny and nearly invinsible. Compared to a girlfriend who gave birth in KL, her husband privately admitted to us that her scar was horrific.
I had no choice over which midwives to choose, but generally all the midwives at the RHW were wonderful. They're mostly young mothers themselves and were cheerful, efficient and understanding even when my baby was screaming the place down.
I cannot stress how amazing Dr Perez is, he genuinely cares for his patients and is very gentle and patient. During my last weeks of pregnancy, his own wife gave birth to their 3rd child and he even recommended us the same anaesthesist that his wife had. He performs births at RHW as well as Prince of Wales.
I had a bout of mastitis 2 weeks after the birth and stupid me, I went to an unknown GP at a health centre. He prescribed antibiotics which did not settle well with me. I had also run out of painkillers and asked him for more. He made me feel very like an idiot and inferred I was a weakling because "you should not need any more painkillers at this stage and should be able to bear the pain" he said. I felt inadequate as a mother and as a woman. He was a Malaysian btw!!
When I went back to Dr Perez for a checkup, he changed my antibiotics and reassured me that most women after cesarean need painkillers even 6 weeks after delivery. He believes that new mums have enough to do without having to deal with unnecessary pain as well. Because he knew I was also busy packing up the apartment getting ready to go back, he pointed out that I was doing more than what a new mother usually does and made me realise I was not a wuss and kindly gave me a some extra painkillers as I also had a long flight with a baby to look forward to. Dr Perez cared just as much for my emotional well being and restored my damaged confidence.
Dr Peter Campbell was referred to us by Dr Perez and is a private paediatrician based at the Prince of Wales Hospital. He referred us for an ultrasound of the baby's hips when she was 2 1/2 weeks old and then referred us to an orthopedic surgeon Dr Michael Solomon.
He confirmed her bilateral hip dysplasia and advised to place her in a Pavlick Harness for 12 weeks. It was fitted by a harness specialist. He was not able to refer us to a doctor specialising in this back in KL for further check-ups for her hips, but he did write down a referral letter for us. He took the time to explain and also write down to us on how she should progress and what steps to take in the future.
We took our daughter home to KL when she was 3 weeks old armed with a New South Wales Health Book for baby, with very positive feelings about Australian health care generally and a little bit of dread about the Malaysian medical system.
When we got back to KL, we could not find an orthopaedic surgeon with the same standards as in the Australian healthcare system. We searched in vain for a specialist who could adjust the harness according to our daughter's growth. In the end we had to adjust it ourself and prayed for the best. We were even advised to forgo the Pavlick Harness and just put our baby in a double nappy. Even the Malaysian radiologist had not much experience in ultrasound for babies and overall we found the paediatric care quite unsatisfactory. However, we preservered with the Australian specialist advise and now our daughter has strong legs and hips.
If you were to have another child in this country, would you do anything differently in terms of preparation and/or the delivery?
Next time, I would make sure I do not travel until at least 1 month after the birth. Because my visa was about to expire, we were forced to leave far too soon. I was not ready emotionally or physically to pack, uproot myself and my baby and go through a long flight. BTW, we flew home by Singapore Airlines business class and the stewardesses were very helpful and understanding with the baby.
Also, unlike in the Prince of Wales Hospital next door (a wholly private hospital)the RHW did not have those IV bags where the patient could self-administer their own dosage of painkillers. I remember waiting for the midwives to come with the painkillers, on very busy days it could take up to more than an hour before it came.
If a friend of yours living in the same country were expecting a baby, what advice would you give her?
I'm not an Australian national nor a PR and was not under their Medicare system and I didn't have maternity coverage, so I was a wholly private patient and had to pay 100% of the cost.
It is very expensive if you don't have maternity coverage. Each OB visit or consultation was AU$420.00 (equivalent to a month's pay for the average Malaysian eg. clerical worker, taxi driver etc)A GP would charge AU$90.00 - 180.00 per visit. The birth itself including hospital costs, epidural & medical care was AU$5-6 thousand dollars.
My daughter is now 10 months old and I had such a wonderful pregnancy and birth experience that my husband and I were keen to have another child immediately. I am now 6 weeks pregnant with our 2nd child and planned to give birth in Sydney again.
Coincidently, the day after my pregnancy was confirmed, we submitted my PR application to the Australian High Commission here in KL and also informed that we planned to give birth in Sydney. My PR application was rejected as I could not undergo the medical exam because I was pregnant and was advised to apply again after the birth. So we requested for an extended visitor visa whereby I could stay in Australia for 6 months. We were then told that "a foreign national cannot enter an Australian hospital until they have undergone their strict medical examination and received the all clear" which includes a chest x-ray which I can't have due to my pregnancy. They even went so far as to say that now that they know of our intention to give birth there, I am now on their `special alert' list and they would not grant me permission to visit Australia during the months when I'm close to the delivery date! So either I put my unborn baby at risk by going for an x-ray in order to go to Australia or we are forced to look for other countries to give birth in.
So, if you do plan to give birth in Australia, unless you have a PR or some sort of special visa to live and work there, do not inform the Australian government. The hospitals and doctors there will accept anyone who wish their services, once you are already in Australia, there's nothing to stop you from giving birth.
With my 1st baby's birth, I went to Australia on a normal 3 month tourist visa and nothing was ever mentioned about this rule and we have never had any repercussions from it. As my husband was Australian, my daughter automatically got citizenship and we got her passport ready within days and nobody questioned my foreign status.
Ironically, when we tried to 'do the right thing' the Australian Government seems to be putting so much red tape in front of us as if we are being punished by being truthful.
Therefore, now we are looking to give birth in Bangkok and we'll be going there in a couple weeks time to check out the hospitals etc.
On a positive note, it is a very baby friendly country. Breastfeeding is highly encouraged and natural birth very much promoted in Australia. Looking back, the cost and stress of giving birth in a strange land was well worth it knowing that my daughter and I had the best medical care. Australia has very high standards and the facilities there are world class. The healthcare professionals there treat you with the utmost respect (except for that Malaysian doctor).