Interconsulting Expat Services offers cultural seminars for expats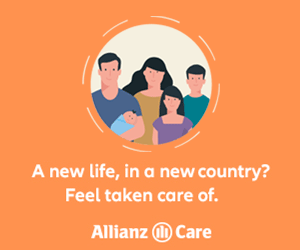 'Introduction to Danish Culture and Society' is a series of seminars in English for expats and expatswhere expats and expatsin Denmark will get the opportunity to get acquainted with Danish culture, history and society. The seminars will aim to present a variety of aspects of Danish culture and history and thereby equip the participants with the necessary knowledge for further investigation into the country where they will be staying for a shorter or longer period of time.
The seminars will offer an opportunity to explore the ways other cultures are experienced taking point of departure in the participants own experiences and question the stereotypes foreigners hold of the Danes and the stereotypes that Danes have about themselves.
The seminars will leave plenty of opportunity for the participants to contribute with questions and themes for exploration. The seminars will, among other things, introduce the participants to the Danish welfare system, to the political system, and relevant historical events. These in-puts will be highlighted by excursions to relevant sights and thereby provide the participants with an understanding of Danish way of life and hopefully make the stay in Denmark more interesting.
The duration of this series of seminars is 2 days x 4 weeks - one day for the seminar and one day for a relevant excursion each week. There will be a limited amount of preparation.
Dates: Oct. 23, 27 and 29, Nov. 2, 6, 9, 13 and 16.
Time: Wednesday evenings from 6:30 PM - 10:00 PM.
Location: Copenhagen. Contact Interconsulting for further details.
Sign up with Interconsulting Expat Services or send us a mail if have any questions regarding these seminars. You can also visit our website www.inter-consulting.dk for further details.
First Published: Aug 27, 2002