10 Tips for Living in Denmark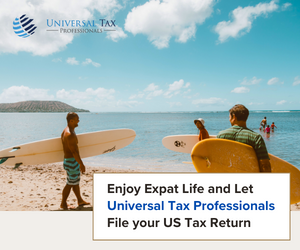 Summary: Members share their advice for other expats and newcomers to Denmark... from learning the language to living without a car.
In late November, we began a series of threads on our country forums entitled, "10 Tips for Living in...". We thank all of you who posted your tips and encourage readers to continue to post more tips by visiting your country's forum and looking for the thread "10 Tips for Living in...".
Here is our third 10 Tips article for people living in and moving to Denmark:
Learning the Language - I guess what I would tell a friend who was moving to Denmark to become very serious about learning the language and that they should purchase a good language program, such as Rosetta Stone. - expatindk
Giving Opinions - You should not be taken aback when a Dane tells you what to do or not to do because the culture seems to be very much about opinion and giving opinions. To some, this would seem arrogant, but i really think it is just the culture. Often, a Dane will come up and tell you to not do this or do that, and it seems very bossy, but that is just their culture. I have some theories, having spent some times in different cultures now, and I think each culture has a level of acceptance of other cultures in which they will accomodate to others as well as assimilate others. I think Denmark tends to have some difficulty in accomodating to other cultures, but has not much problem in assimilating the culture. They definitely want people to be Danish! - expatindk
Bike Paths - Do not mistake the cycle paths for sidewalk, the cyclists will not stop and will prefer to plough into you to make a point. - Fae
Cultural Differences - I was truly, truly suprised by the difference of this culture from other cultures. I have been in Germany and other countries, but the Scandinavian culture really requires some navigating. There are unspoken rules, as you might say, and they are difficult to learn because the Danes take the rules for granted, as we Americans take our rules for granted. I find their their social distancing problematic. Walking down the street, many Danes are not friendly, avert eye contact, and while shopping they almost bump into you with their cart, not to mention being a pedestrian, when they almost run you down! - expatindk
Travel Tips - Head for the beaches and the forests - very pretty and clean. - Fae
Shopping - Alter your shopping expectations. For starters, everything here is unreasonably and greedily priced. EXTORTIONATE! Plus they have weird opening hours: weekdays it is common for most shops to open only after 10am. On Saturdays, forget about it, they are shut by 1-2pm. Fae
Bring Thermal Wear! - Unless you are from a polar like region of the States its can be extremely cold in Denmark. The natives may look at you and say, "hey its not cold" I just put my frosty hand on them and they quiet up. - anonymous
Bring Toys - Bring American games and stuff for the kids, cause the Toys R Us 's abroad have games and things, but they're not in English. - agonzal
Don't Get a Car - If you don't need one, think of the great things without a car (no taxes, no insurance, no worry about gas prices, good for the environment, no maintenance costs). Go European and try things out for a month without a car. If you can't stand it, buy it here if you can. - pallega
Suburban Life - The northern part of Copenhagen is worth trying! It's very beautiful and a lot of expat families live here. If you children are going to school, I can recommend a very good international school in Hoersholm. - maredl
Bring Appliances - You can bring American appliances as long as they are less than 500W as you can find voltage adapters here. A 500W adapter is around $100, but would suggest bringing adapters with you as you might need quite a few. American televisions that are within a year or so old would work fine here as long as they are multi-system as most are. Check the voltage, though most are multi-voltage as well. - WareDGo
Add your own tips for living in Denmark by clicking here and posting a reply to the thread "10 Tips for Living in Denmark". To post tips for another country find the country forum here and look for the thread "10 Tips...".
About the Author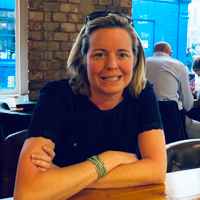 Betsy Burlingame is the Founder and President of Expat Exchange and is one of the Founders of Digital Nomad Exchange. She launched Expat Exchange in 1997 as her Master's thesis project at NYU. Prior to Expat Exchange, Betsy worked at AT&T in International and Mass Market Marketing. She graduated from Ohio Wesleyan University with a BA in International Business and German.
Some of Betsy's articles include 12 Best Places to Live in Portugal, 7 Best Places to Live in Panama and 12 Things to Know Before Moving to the Dominican Republic. Betsy loves to travel and spend time with her family. Connect with Betsy on LinkedIn.
Comments
Mhi
Thank you, some really helpful tips there! I am good at giving my opinions, so once I get aligned with Danish culture, I'll fit right in, LOL