Real Estate in Denmark
Last updated on Nov 27, 2021
Summary: Expats and retirees talk about real estate in Denmark? How do you find a home in Denmark? Should you buy or rent? What is the cost of housing?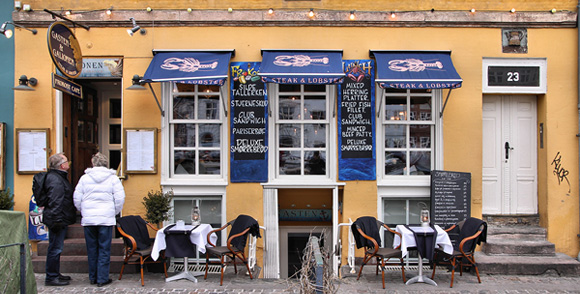 How do I find a place to live in Denmark?
We asked expats how they chose their neighborhood and found a place to live. They answered:
"We needed to rent a furnished apartment or home. That narrowed down our search to only one decently sized townhouse (rakehaus). In hindsight I wished that we had just sucked it up and purchased Ikea furniture to open up our choices. The townhouse was ok but I kicked myself for not listening to my gut instinct that one main bathroom for a family of four just wouldn't work for us. It didn't. And it was a supreme source of frustration because that one bathroom had a shower leak that the owner refused to fix until we moved out and charged us for the repair and cleaning of all the lime buildup. That's common in Denmark -- the owners of rentals will charge you for fixing things they should have fixed while you lived there," said another expat in Copenhagen.
What is a typical expat home or apartment like in Denmark?
"We lived in a townhouse in the outskirts of Copenhagen in a small town -- Horsholm. We had to move to the suburbs to find a decent sized home for our family of four. It was small but ok. The car park was a long walk to our townhouse which was difficult when grocery shopping American style for a family of four. We had a much lower idea on our housing budget than what reality is there. In hindsight we should have rented closer into Copenhagen in an apartment. Most expats have a large rental cost covered by their employer that allows for more decent living style. We were on a contract and not as an employee so our budget came out of my husband's contract fee," said another person in Copenhagen.
"Apartment, I bought it and this is only since the rental market is very limited. Most people "own" some form of apartment here or houses in suburbs. The housing market has crashed and so things have loosened up quite a bit but it is still very expensive," remarked another foreigner who made the move to Copenhagen.
Answer Question & View More Answers
What is the average cost of housing in Denmark?
If you are thinking about moving to Denmark, cost of living in probably a key consideration. Expats commented about the cost of housing:
"Our housing costs were double what we had thought we could live with in Denmark. We had minimal time to agree to move there and with minimal research we thought we could manage living outside of Copenhagen on a lower rental amount. That was our first mistake. The time it takes to get into Copenhagen either by car or train takes its toll and increases costs. We paid about $8000 a month in rent for a three bedroom townhouse," remarked another foreigner who made the move to Copenhagen.
"Much higher. The low end of rented apartments is around 1000 USD per month and you do not get much for your money. Most rented apartments, if you can find them, go for between 1500-2000 USD per month," explained one person living in Copenhagen, Denmark.
Answer Question & View More Answers
About the Author

Joshua Wood, LPC joined Expat Exchange in 2000 and serves as one of its Co-Presidents. He is also one of the Founders of Digital Nomad Exchange. Prior to Expat Exchange, Joshua worked for NBC Cable (MSNBC and CNBC Primetime). Joshua has a BA from Syracuse and a Master's in Clinical and Counseling Psychology from Fairleigh Dickinson University. Mr. Wood is also a licensed counselor and psychotherapist.
Some of Joshua's articles include Pros and Cons of Living in Portugal, 10 Best Places to Live in Ireland and Pros and Cons of Living in Uruguay. Connect with Joshua on LinkedIn.