10 Tips for Living in Costa Rica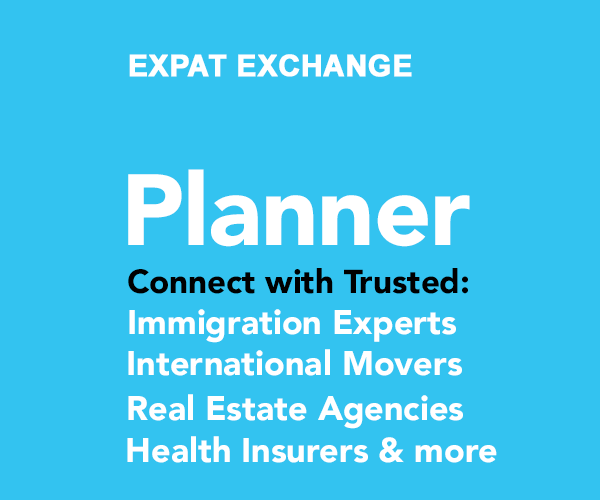 Summary: Should you wear jeans and a t-shirt in San Jose? Did you know that one place may have twice the rain and be windy compared to another place 10km away? Read our 10 Tips for Living in Costa Rica for insights from expats who have been there and done that.
Expat Life in Costa Rica
"The only thing I remember that I did feel was that I needed to use my head more when I was living there. They don't have all the safeties in place in Costa Rica that they do here in the U.S. to prevent people from getting themselves in trouble. It kind of reminded me of what it was like when I was growing up when I think we had a few more freedoms," shared an expat in Costa Rica.
Another expat in Ojachal advised, "Leave most everything where you came from, sell it off, come start a new life in Paradise. Be prepared for some culture shock and getting used to the slower pace of life but be prepared for more exercise and a better quality of life where you will live life, not watch it on television. (not that we don't have tv's and cable)."
"Be ready to live, love and relax. This is a beautiful country and we live in paradise," said an expat in Playa Hermosa.
Driving in Costa Rica
"There is very little personal responsibility among Ticos and maintenance is unheard of. The roads can be very dangerous at night with pedestrians, bicycles and livestock using them as walkways," shared an expat in Tamarindo Beach.
Another expat explained, "Driving throughout Costa Rica is safe but do realize that most Costa Ricans are "first generation drivers" meaning they did not grow up in the back seat of their parents car since likely their parents didn't have a car. Therefore most have less experience driving, do not follow the "rules of the road" as we have been taught, don't stay right for slower moving vehicles, might pass in a no passing zone, just be aware. There are more traffic fatalities per thousand in Costa Rica than in the US. Don't tailgate and don't speed. There are radar traps, traffic light cameras, etc and always wear your seatbelt."
Cost of Living in Costa Rica
"Costa Rica can be expensive and now that the colone to dollar ratio is much less favorable, gas and food are about equal to the US. There is a 13% tax on almost everything, a 10% tip is added to the dining tab on top of that and gas is about $5,00 gallon. Housing at the beach has not recovered to pre-crash prices but is still very high thanks to US and Canadian investors," shared an expat in Tamarindo Beach.
"I can afford a lifestyle i could not in the US. I can afford "wellness care" that I could not have afforded in the states, I have had a colonoscopy, an endoscopy, a bone density scan, an ultrasound of my organs, a stress test, an EKG, blood and urinalysis that I would never have been able to afford in the US. I did not take any of these tests because I was sick in any way. I took them to verifty that I am well. The colonoscopy in the US was going to cost me nearly $3000. I had all these tests done without the aid of any insurance and paid $1100 total. I have also been able to afford the dental care I had been putting off for years in the US. I have had mulitple crowns, root canals, a bone graft and dental surgery and to date have spent less than $2000 for all of it. The last crown and root canal I'd had in the US cost me over $2000 just for one," described an expat in Costa Rica.
Culture Shock in Costa Rica
An expat in Samara, Costa Rica offered some great insight, "My wife and I are a bit adventurous and were somewhat surprised concerning some cultural differences. We did worry a bit partly because we had heard some negatives just prior to our move. We learned though that by trying to embrace the culture and become a part of it along with treating people like they were important, rather than acting like we were above them. With that approach, we were not only accepted but never had a problem during our entire 4 year venture there. I think that one of the best things you can do is to immerse yourself into the culture and embrace it. Learn its subtleties and grow with it. Just as you wouldn't want someone from another county coming to your doorstep to impose their culture on you. You shouldn't expect people of another to want to have you impose yours on them."
Jobs in Costa Rica
"For English-speaking travelers, jobs are usually in private school teaching English or in call centers. Neither pays well and most employers don't want to bother with the legalities of getting work visas for employees. That means working under the table is common for foreigners," said an expat in San Jose.
"This is a retirement place. The Costa Ricans and expats who want to work do Tourism and fishing primarily. Real Estate is a big business here," explained another expat in Playa Hermosa.
"Have a job before coming here or a home based business. It is a beautiful country with wonderful people." shared one expat. A recent conversation on the Ecuador Forum about opening a B&B in Costa Rica offers links, general information about the cost of computers and other office supplies and more.
Medical Care in Costa Rica
Many expats discussed healthcare in Costa Rica. An expat in Tamarindo advised, "National health care may not provide a sufficient safety net - it may require a long wait for medical procedures. Private health car is recommended, but coverage for "pre-existing conditions" is generally not available except through national health care." Another expat in Cortez described the healthcare system saying, "Costa Rica has excellent medical care with a two prong system, both public and private. All legal residents and citizens of Costa Rica are eligible to participate in the public healthcare system which is basically free although you have to be a member of the CAJA and pay a % based on the income level you declared when you applied for residency."
Crime in Costa Rica
Like anywhere else in the world, safety and security risks in Costa Rica vary from place to place. Do your research and spend a few months in your destination before making the commitment to buy or rent long term.
"Policing is very lax and security can be a do it yourself endeavor. Although we never feel threatened, there is crime in the large cities and we prefer the quiet of a small town. The rain is a deluge at times and humidity is constant," explained one expat in Tamarindo Beach.
"We didn't expect to get robbed as much. Even with bars on our window, triple pad locks on all our doors and a large wall (which at first we were horrified and embarrassed about) but came to appreciate. Our neighbors telling us we needed to up our security with shards of glass on top of the wall or barbed wire. Instead of people bragging about their gardens, they would brag about the level of security on their homes. They found barbed wire and other measures something to brag about. (yikes) The over all lack of police help or presence. The drug problems that have become rampant all over Costa Rica but especially along the Caribbean side. Local teens walking around in a crack induced haze that usually turned to anger and violence. We never expected to find it more dangerous than our own country," said one expat in Puerto Viejo.
An expat in San Jose said, "There is a lot of hype about Costa Rica being a paradise, a cheap place to live or retire, and a safe place because it eliminated its army in 1948. The reality is that San Jose has a high crime rate, the iron grates on all of the houses and businesses can be off-putting - as can the security guards with loaded riffles - and it isn't a cheap place to live. Food, utilities and rent in certain areas of the city are quite high especially for a developing nation."
Residency & Work Permits
"I work for US Companies. I own a business. Residency can take 12 months to 24 months. Start early or work as a perpetual tourist (leave every 90 days for 72 hours). Most people begin this way while the slow immigration department completes their paperwork. Use an attorney who specializes (important) in residency," explained one expat in Jaco, Costa Rica.
An expat in Lake Arenal said, "People in this region, if they are not native to Costa Rica, are generally retired or have formed their own businesses, which is legal in Costa Rica as long as you have your legal residency. You cannot, however, work as an employee unless you are a permanent, legal resident, a different category than simple, legal residency."
Diversity in Costa Rica
"San Jose, as the capital of the country, attracts people from all regions of the nation. So we have many people of African descent from the Caribbean coast, many Nicos (people from Nicaragua), a large Chinese population (especially in the San Pedro suburb) and expats from all over the world. While the main religion is Catholic, there are many Baptist churches, Mormons and other Christian groups. People seem to be very accepting of differences," explained an expat in San Jose.
An expat in Lake Arenal described the community there as, "A very diverse community consisting of the locals (Ticos), US, Canadian, Austrian, Dutch, German, Spanish, Australians, etc."
"There is a small denomination of catholics in town [Lake Ojochal], some mennonites and a few Pageans :'). We have amazing cultural diversity and there is ample economic opportunity due to the high rate of growth in the area. Thera is a lot of construction related work in high end custom homes. The town is very accepting, almost too much so," explained an expat in living in Ojochal.
Getting to Know the Locals
"We were surprised and delighted in the hospitality. We have never seen the type of efforts to help ones neighbor displayed in the U.S.A. that we saw regularly there. What I really enjoyed, was the personal relationships that we established. I had many Tico friends that felt comfortable stopping by our home to visit. One friend threw a surprise birthday party for me," said one expat in Costa Rica.
"Costa Ricans are not "in your face" friendly or over the top outgoing by any means. They are, however, genuinely friendly if you're respectful and considerate of their space, culture, customs, etc," explained an expat in San Jose.
An expat in Lake Arenal said, "Ladies of the Lake, a large, diverse group of women who meet monthly to share their experiences, challenges, great food, and involvement in local charitable and fun activities. You can learn more about this group by contacting me, one of the original founders of this group: [email protected]"
"There are a bunch of expat organizations in Costa Rica to welcome newcomers. The largest is Association of Residents of Costa Rica (ARCR). In our town, there is a group called the Costa Bellena Women's Club ([email protected] that has about 400 members," said another expat in Ojachal.
Preparing to Move to Costa Rica
"Do your due diligence! Don't let your desire to live in paradise get in the way of thinking about the logistics. It doesn't have to be difficult, especially if you form a network of friends and advisors online prior to your move. My final advice--don't ever send anyone money for "services" in advance, unless you have completely assured yourself that they are a legitimate business (get references)," advised an expat in Lake Arenal.
Another expat in Costa Rica recommended, "You have to be advised that this country is full of micro-climates. One place can get twice the rain and/or be windy, while 10 Km away it's the opposite. That's why most folks recommend that you spend several months to a year renting and exploring and talking to people to find out if an area suits you. Don't miss out on southern Costa Rica either. It is not so well known but it is far more tranquil than the Central Valley, less crime, prices are still good. Good luck!"
A long conversation on Costa Rica Forum includes tips about what to bring and what to leave behind, the pros and cons of living in Costa Rica and more.
About the Author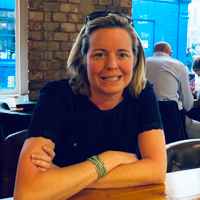 Betsy Burlingame is the Founder and President of Expat Exchange and is one of the Founders of Digital Nomad Exchange. She launched Expat Exchange in 1997 as her Master's thesis project at NYU. Prior to Expat Exchange, Betsy worked at AT&T in International and Mass Market Marketing. She graduated from Ohio Wesleyan University with a BA in International Business and German.
Some of Betsy's articles include 12 Best Places to Live in Portugal, 7 Best Places to Live in Panama and 12 Things to Know Before Moving to the Dominican Republic. Betsy loves to travel and spend time with her family. Connect with Betsy on LinkedIn.
Comments
guest
My brother suggested I might like this web site. He was entirely right. This post actually made my day. You cann't imagine simply how much time I had spent for this information! Thanks! Daniel Thomas 'blog
rolinlemon
This comment is for all the veterans living here on disability, or have a VA rated disability. Tere is a great Dotor name Osar Cambronero in Heredia the office name is Cento Medico del Sur. The contact number is 2262-2525. He works entirely with veterns and he also processe the claims which can be a real bitch if trying to do it on your own. I live near Parrita and he sent a van to my house to pick me up, chrging the service to the VA as travel expense since they py for anything outside a certain radius. All of my medications are sent to me whenever I need them. He bought me a new cane, leg support pillow, a back support king sized mattress pad (egg crate style) and ne pair of glasses. Dr. Cambronero also answer his cell when you call and gives immedite care. I will stay in Costa Rica with zero stress about my health care. Veterans- Please look into this Doctor, he is a life saver. If you are 100% disabled then your dependents are covered for 100% of their health care. for the first time, my wife is ble to get the are she needed with no paperork. All you have to do i ocassionaly sign a claim form, but he send them to you, or has you sign a few while you are in his office. Lastly, he will give you a health certificate allowing you to overstay your visa due to health issues. This means a once a year trip to Panama rather than every 90 days.