Expat Health Insurance & Healthcare Guide to Costa Rica
Expats share their experiences with healthcare and expat health insurance in Costa Rica.
Share Your Healthcare Experiences
Share Your Childbirth Experiences
Expat Health Insurance & Medical Care
An expat in Grecia, Costa Rica advises other expats to head to San Jose for medical care. He hasn't heard any good things about the local CAJA hospital.
Submitted By
dustymar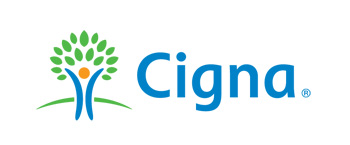 Choosing an expat health insurance provider is an important decision. Get a quote from our trusted expat health insurance partner, CIGNA. With Cigna Global Health Options, you can create an international health insurance plan that's perfectly tailored for the needs of you and your family.
Expat Health Insurance & Medical Care
An expat in Tamarindo, Costa Rica recommends private health insurance for a sufficient safety net. The private hospital is a 45 minute drive and a public hospital is a 90 minute drive. If you need an MRI, it's a 5 hour drive to San Jose. And, most non-narcotic drugs are available without a prescription.
Submitted By
shermanwc
Expat Health Insurance & Medical Care
An expat in Costa Rica enjoys the low cost of healthcare (a fraction of the cost in the US) and is impressed with the new CAJA Hospital de Osa in Cortez. He offers advice about how an expat qualifies for the public healthcare system (CAJA).
Submitted By
PacificLots

I recently gave birth to a beautiful baby boy here is San Jose, Costa Rica. I couldn't have had a better experience. I have a 3 year old daughter who was born in the states and with her I had to have a C-section. I really wanted to try and have a natural birth with my son, and most doctors will not even discuss that option with you after you have had a C-section. My doctor here at least let me give it a try, it did not happen but he was willing. I had my son at Clinical Biblica in downtown San Jose. After a C-section I left the hospital the very next day and my healing only took 2 weeks and I was back in the gym. It was amazing!! With my daughter it was a horrible recovery and it took weeks. The care I received from everyone was the best. I do not speak Spanish yet, but they were patient with me, and everything went better than I could have hoped for.