10 Tips for Living in Luxembourg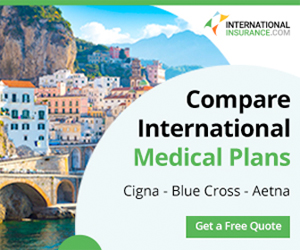 Summary: How many languages do they speak in Luxembourg? How are the international schools in Luxembourg? Is it as expensive in Luxembourg as everyone says? In our article, expats answer these questions and many more.
1. Expat Life Can Be Slower in Luxembourg (if you would like it to be)
" We have found the people to be incredibly friendly and helpful. We have made lots of new friends and been able to find things to be involved with, in fact we have to be careful to leave time for home life (kids, too) and chores. We have been able to take walks. With all the walking paths here, it's easy to do. We have slowed down tremendously and have had lots of time to really spend quality time together as well as with our kids and others. We enjoy long lunches, lingering coffee's, people watching and bumping into new friends everywhere in our little country," said an expat in Luxembourg.
"I can tell you that Luxembourg is a beautiful country. It is a small country and Luxembourg City is a small city. So if you're looking for big city life, you won't find it here. But there are plenty of things to do. And Luxembourg has close proximity to many other interesting European locations (like Paris, Strasbourg, Köln, etc.)," explained one expat.
2. Schools for Expat Kids in Luxembourg
"The school system has been disappointing as well. It's either the very expensive private schools or fumbling in the public process. The "dreamed about" highly educated school kids has been a let down. The schools don't seem to be any better than an average American school. Huge shock," explained an expat in Luxembourg.
There are two reviews of the International School of Luxembourg (slightly negative) and International School of Luxembourg (positive).
"The public school is challenging for English-only kids. The younger the kids are the better. I have been stunned at how fast they can learn the language. I'm quite jealous, I wish I could progress so quickly too. Having shared that, I am not impressed with the public school education. If my child were to return to the States, the scores would be such to require repeating a grade or not being able to progress without remedial help," said an expat mom in Luxembourg.
3. Learning the Languages of Luxembourg
Learning the language in Luxembourg is a triple challenge. One American in Luxembourg explained, "It takes more than immersion to learn language especially since there are 3 languages used on a daily basis here, but it has helped. As everyone else would share; make an attempt to learn at least some of the language, it will take you a very long way in living abroad!! Yes, Luxembourgish is a real language and a challenge to learn but French and German are just as acceptible too," said an expat in Luxembourg.
Another expat living in Luxembourg explained, "We were told that English is widely accepted and used throughout Luxembourg and that we should be fine. We were aware that there are 3 languages used in addition to English; German, French and Luxembourgish. We had a little vocabulary of "survival" French but have found out that isn't even close to being enough. Upon our arrival we were shocked that so little English is actually used and that not only is French a good first option for growing our languages but the reality is we need to know some German and Luxembourgish as well. We are surviving but could really flourish with the added languages. We are currently working on our French and in time will add the others."
4. Health Insurance in Luxembourg
One expat in Luxembourg talked about health insurance saying, "purchase supplemental health insurance. You need your CNS card to do it and that usually takes a few weeks to arrive. As soon as it does, you can purchase the insurance which covers things like private rooms, whatever CNS doesn't cover and travel abroad. Go directly to the insurance company (there are many to choose from) and ask for a quote. Going to an independent agent can be much more expensive. I came from the US where we had international insurance until January when we went "local" and went onto Luxembourg's health insurance system (CNS) . I broke a tooth in February and we didn't have our CNS cards yet. But I mailed in all my expenses after the tooth extraction, stiches and post implanted (this was 2200 euro) . They paid zero. I have resubmitted my request after the implant was completed for an additional 1500 euro and still have not received anything from CNS. Also I find it very difficult with CNS because of the language barrier on my end. In the meantime we applied for supplemental insurance and was told I had to wait 8 months for dental coverage. The supplemental insurance for my husband and me costs about 225 euro/month. If you don't go to the US for more than 4 weeks, you are set, but if you do, you may want to look into costs of coverage. CNS will only pay what they would pay in Luxembourg for coverage so you really do need something." Some expats choose to purchase a expat health insurance plan for access to hospitals and medical care globally.
5. The Locals in Luxembourg
"We truly appreciate how kind people are here! That really surprised us. For the most part, people are very helpful and considerate. We love that it's a small country and that they take very good care of their people," explained an expat in Luxembourg.
Another expat offered some advice they had received before moving to Luxembourg, "I would like to share with you, from one expat to another: I have been told first hand from 6 or more people/families that they had very cold experiences when they lived in the 'country' area of Lux. Meaning that the locals were not friendly,neighborly, nice or warm to them. They ended up moving closer to the city and had a better time. I refuse to stereotype or to say this will happen to you but when we just chose our new apartment we kept that in mind."
6. High Cost of Living
"We had been warned that is was VERY expensive to live here and we thought we were prepared but we were quite shocked at how much more expensive it has turned out to be. The financial aspect has caused some anxiety and frustration, especially since there are so many variables and unknowns even for the locals. The biggest challenge we faced was trying to figure out how to shop and save money! In the beginning, our grocery budget doubled! Everything is VERY expensive here! New friends have helped us find the good and affordable ways to shop by going to Germany, France and Belgium on a regular basis. It's pretty cheap to take the train or bus. We go to Germany several times a month for everything from our washer (delivered and installed), to clothes, food and most recently Christmas gifts. We use Ikea in Beligum as well which is literally just over the border. Our country is so small, that within about 30 minutes in any direction, we can be in another country--so cool! Shopping outside of Luxembourg is the most common and widely shared "secret" to saving money," advised one expat.
An expat in Luxembourg said, "I think the biggest shock for us was how much walking happens here! We all lost a lot of weight fairly quickly. It was a good though we hadn't planned for the issue of having to replace clothes right away especially winter clothes. That was a huge expense for the entire family!"
7. Where to Live in Luxembourg
When someone asked about the suburb of Schrassig, another member replied, "Schrassig is a nice suburb with some very nice houses. It's on a bus route, half hourly service and the train station in Oetrange is within walking distance. There are no shops so a car would be advisable. There is a supermarket in Niederanven which is about a10 minute car journey together with a selection of other shops and a lovely swimming pool. It's also about10- 15 mins from the Kirchberg area where there is a large shopping mall. It is in the "Commune" of Schuttrange, which is the name of the neighbouring village, where we live. We like the area as it is quiet but yet close to the airport. There are some lovely walks in the area-through woods or countryside. There are a few restaurants within walking distance. If you have children who are going to the European School or St.Georges then it's well located. Slightly less well located if using the ISL. The main prison for Luxembourg is officially in Schrassig but it is located well away from the residential areas."
"I'm afraid that you will find that Luxembourg is a very expensive country (especially from the standpoint of housing). But you can find more affordable rents outside of the city. I live in Kleinbettingen and the cost of housing is considerably less than living in the city. It only takes me 30 minutes to drive to work in the mornings (20 if there is no traffic... but there is almost always traffic). And you can find even cheaper places to live than Kleinbettingen that are still close enough to the city. If I were you, I would consider what kind of lifestyle you want. If you prefer to be in the city and will be spending most of your time in the city, spend the extra money and perhaps share with someone (roommate) to cut down on expenses. But if you don't mind hopping in the car to get into the city (or taking the train/bus), then living in the suburbs will save you a lot of money," shared another person who relocated to Luxembourg.
8. Transportation in Luxembourg
When asked if you need a car in Luxembourg, a member answered, "The bus/train system in Luxembourg is very robust and they are continually investing in it. The trains are mostly for people commuting from the suburbs. So if you are living in the city and your husband is working in the city, the trains will probably not be of much use to you. But the buses are very easy, run often and use a quite modern system for fare payment. So I think if you are trying to get by without a car, you will have no problems there. Having said that, a car can be very nice for making trips to other parts of Luxembourg. If you are moving here and have never lived here before, you might want to do some exploring from time to time. And a car would be ideal for that. Also, things like groceries, shopping, etc. are made much easier with a car. If your primary concern is your husband getting to/fro work, you won't need a car. If you are thinking more generally, I would recommend it. I forgot to mention that the city has a very, very good bike share system called Veloh! You pay a monthly fee. And get the right to check-out/check-in bikes from several stations located all over the city. This might be another option for getting around. And more related to your question, they are introducing a car sharing program. I don't know when it will start. But I do know that they've been talking about it for some time and the program will start soon. This will allow you to pay a monthly fee and then give you the right to make use of a car whenever you need it. "
"Parking is quite easy in Luxembourg. I'm not sure of your nationality or home town. But I come from Washington, DC. And unlike DC, there is a realistic parking strategy here in Luxembourg. Within the city center, there are many underground parking garages strategically located about the city. And there are even electronic signs located strategically throughout the city to tell you how many spaces are available in each nearby garage. So instead of driving around in circles looking for a parking space on the street (which are also readily available in the less congested parts of town), you can go directly to a garage, enter and pay on your way out. I don't know the exact rates. But generally speaking, you'll be able to park for several hours for a few euros. One thing that is not realistic here in Luxembourg is the size of the parking spaces. The average car here in Europe has grown over the years. But the size of the parking spaces has not. They are very narrow. So large cars are at a disadvantage when parking in public spaces (unless they have been built in the last 10 years). So unless you want the challenge of parking in these tiny parking spaces or the dings in your car of people banging their car doors into it, I would go with an average or smaller size car (should you decide to go that route)," advised another expat.
9. Things for Families to Do in Luxembourg
An expat parent in Luxembourg explained, "Luxembourg is focused on the family. The city is small, so easy to navigate and get your bearings quickly. It is very safe compared to other cities in Europe, the US and the world-winning the safest city award last year. There is a focus on family and family time. Going on vacation means your entire family goes on vacation. There are very few vacation weeks where the kids have projects to do or things to hand in upon their return. Sports, if they are interested, can be through the school or club level. Practices are perhaps 2-3x a week which I find refreshing! The movie theater shows a lot different kinds of movies including those in English, but subtitles are added. Moving to a new country with a different language is challenging, but it united us as a family as we had to rely on each other. Also, because of the school times and sporting activities right after school, we had our evenings and weekends free (mostly) to do things together as a family. Something we struggled with in the US."
10. Finding a Home
"I wish I'd known that to find a rental house, the athome.lu site is the place to start, but you have to contact all the rental agents individually - each agent is limited to the properties registered with their company. Not like in the US where any agent can access a property to show it. Also, you can often send a request and nobody will call you back! You have to be persistent. Agents will try to tell you "No, this is not what you want..." or they will tell you there is a problem with a property (if it not in their listing, they will try to steer you toward ones that they want to get off their books.) So drive around and find a neighborhood you are comfortable with, and do your research on athome.lu, and be very clear with your criteria of must-haves," explained on expat in Luxembourg.
"I wished we could have known and truly understood better was how challenging it was going to be to find a place to live. It's difficult to look at places when most of it occurs during the business day and then to wait up to 3 months before taking possession of it. It's not like the US where we had evenings and weekends to look at places," said an expat in Luxembourg.
About the Author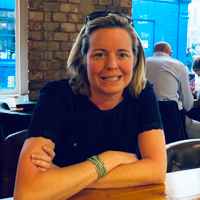 Betsy Burlingame is the Founder and President of Expat Exchange and is one of the Founders of Digital Nomad Exchange. She launched Expat Exchange in 1997 as her Master's thesis project at NYU. Prior to Expat Exchange, Betsy worked at AT&T in International and Mass Market Marketing. She graduated from Ohio Wesleyan University with a BA in International Business and German.
Some of Betsy's articles include 12 Best Places to Live in Portugal, 7 Best Places to Live in Panama and 12 Things to Know Before Moving to the Dominican Republic. Betsy loves to travel and spend time with her family. Connect with Betsy on LinkedIn.
Comments
Languages
I guess it is now generally known that you can obtain even the citizenship if you pass a language test for zhich you can prepare in about 24h,wow,that´s something!! Been and still work for a private language school Languages.lu , they give individual and group courses for pretty good prices as well as camps for children during school holidays, check out the website if you need some more tips and info http://www.languages.lu