Expat Mexico: 5 Best Places to Live in Mexico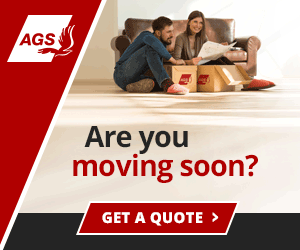 Summary: Mexico's lower cost of living, beautiful weather and warm, welcoming culture are a big draw for people looking to live abroad. However, Mexico's ever changing security situation impacts where expats choose to move. Here are 5 of the best places to live in Mexico based upon recent expat reviews.
Living in Merida, Mexico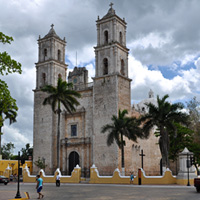 Mexico Expat" style="margin-left: 10px; margin-bottom: 10px;" align="right">An expat in Merida, Mexico described living there and said, "Merida has a huge ex-pat population and excellent medical care/all shopping + many small beach towns nearby Merida." Another expat living in Merida said, "Merida and Yucatan is the safest state in Mexico, I have lived here since 2008 and have never had a problem. If you're looking for a rental, try local papers 1st and or vivastreet where you can find apartments at Mexican prices. You should not be paying more than 4,000 pesos a month for a rental. If you have any questions please don't hesitate to contact me. Saludos and welcome to Merida." "The most important advice I can give you is to make certain any rental you choose has an air conditioner in your bedroom and fans in other rooms. This is a tropical climate and we are now into summer weather. This is a FABULOUS city with lots of expats from Canada, U.S. and Europe. The centro district is where all the action is and it is packed with cultural events daily and nightly...Try not to rent too far South of the centro. There is an English Language Library, live theater, symphony, fabulous restaurants, churches galore, parks in every neighborhood and, of course, the zocolo. As for safety...it's perfectly wonderful," praised another expat.
Living in Nuevo Vallarta, Mexico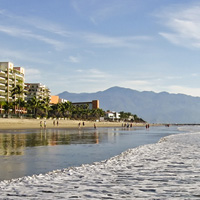 Nuevo Vallarta is a popular expat area just north of Puerto Vallarta. "We have a beachfront condo in the north end of Nuevo Flamingos and love it. The area is continuing to grow, is gated and safe, and has easy access to medical, grocery, banks, restaurants, both inside Neuvo and 1 mile away in Bucerias. Restaurant food is very good and reasonable. Nuevo beach is the best -- flat and good for swimming and some boogyboarding. Nuevo Marina has water ferry to downtown and Rythyms of the Night, plus whale watch. Las Cruces, and Punta de Mita are close and have good restaurants and watersports. Love it all," described one expat living in Nuevo Vallarta. Another expat said, "we are in Nuevo Vallarta, just north of PV. We feel very safe in PV and Nuevo. We're walking distance to Bucerias which has lots of restaurants and quaint shops. The beach in Nuevo is one of the best on Banderas Bay. It is a sand beach and you can walk for miles. Nuevo is gated and the condo is also gated. The entire area is well maintained. You don't need to speak Spanish. Most people can communicate with you and go out of their way to help you. The Mexicans are very family/friendly oriented. There is a large population of Americans and Canadians in the winter months. Downtown PV is really fun as well. In general there is a lot to do if you like fishing, snorkeling, whale watching, shopping, para-sailing, sailing, etc... The Airport is about 15 minutes from us. They have customs and immigration streamlined so it doesn't take long. Medical is good. There is a new Hospital in Nuevo and lots of Urgent Care locations. Their medical services get high reviews. Taxi service is reasonable and readily available. Buses are cheap and great in Nuevo. The PV City buses are old and not very nice, but they get you where you need to go. Lots of options for groceries. There are 2 Walmart's, two other similar stores and a Costco. Banking is easy. We use InterCam. When we had remodeling done, our banker received all the bills and made payment for us. She was like having a personal assistant. Our Realtor is American and was great at guiding us through all the issues."
Living in Manzanillo, Mexico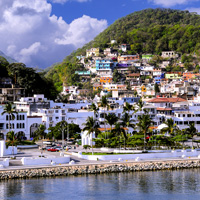 An expat living in Manzanillo said, "we have a small but active ex-pat community. We have a ladies lunch group once a month to hear speakers on local issues and meet other expats, plus keep up on what is happening in town. We have a couples group that has dinners every Thursday at different restaurants also to meet the other ex-pats. We have golf groups, tennis, bridge, cards, a church service or two in English. We also have a new Gold's gym. The university of Colima has a great music department that has brought us some classical music concerts the last few years. We have many great restaurants and most have live music and dancing. We live in a house on the beach. Many ex-pats live in houses and condos on or close to the beach. The costs of living are going up, but we still have a much better life style here for less money. Our expectations have been met and everytime we go north it is sticker shock in the grocery store and restaurants. The town is mainly Catholic, with some other Christian thrown in. There are a couple of English services of the non denominational Christian belief. The Mexicans are very accepting of us foreigners and very patient with us."
Living in San Miguel de Allende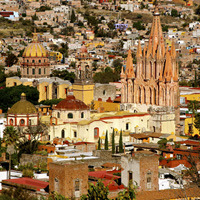 An expat living in San Miguel de Allende described his life there saying, "I've lived in San Miguel de Allende for five years at altitude of 7000 ft. above sea level. Dry, warm, cool nights. Mostly sunny. In a small community 45 minutes from San Miguel with about 5000 people and around 75 expats. It is quiet, safe and has a wonderful Wild West vibe. Horseback riding, biking with a new 30 km bike trail through the desert mountains and old ruins. Veggies and fruits at any number of tiendas across the street. Shopping at a new mall 45 minutes away called Antea is the largest in Latin America with a MAC store, and countless other name brands from around the globe. We have high speed internet and just about anything you would need within an hour. Healthcare and hospitals are plentiful and inexpensive. Mexico is number two in the world next to Thailand for medical tourism. My mother just had her eyes checked for cataracts and retinal issues by a specialist in Queretaro for 750 pesos...about 67 USD. It was an hour long exam with all the equipment and professionalism she had in the US. The community in SMA (San Miguel) of expats is about 12K and growing. I am happy to help and continue the conversation. A note: I live here with my family of seven and we have had more good fortune and adventure here than we even imagined. My kids will not go back to the US. They are bi-lingual and love the international lifestyle. We are 3.5 hour drive or bus ride ($22 usd) to Mexico City a and you can fly affordably anywhere from there. Oh and our food bill is about 60% less than we spent in the US. Our property taxes were $400 USD last year."
Living in San Cristobal de las Casas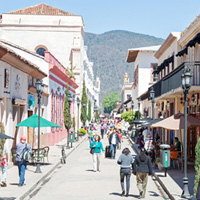 "San Cristobal has a vibrant ex-pat community, centered first around NaBalom. I have lived in San Cris for over 5 years. San Cristobal is a beautiful colonial town, near ancient Maya ruins and rain forests. It is special because it is the center for the many surrounding Maya villages. Definitely worth a look," described one expat. Another said, "San Cristobal de las Casas is a beautiful town in the most beautiful province of Mexico. It's not far from a number of gorgeous natural spots, that are off the tourist path and are still unspoiled. The cultural experience is probably among the least typically Mexican, but don't get me wrong when I say that, I like Mexico. It's proximity to Guatemala is a plus also, as you can visit Atitlan, Antigua, Semuc, and not have the uncertainties of living there. (But I like Guatemala, too) But, it is off the ex-pat beaten path. But there are Americans, Canadians, and Europeans passing through all the time, usually heading through to Central America, and the young sometimes stay awhile. If I was seriously considering retiring in Mexico, that would be my first choice, but the biggest drawback would be the lack of an expat community," explained one expat living in San Cristobal.
About the Author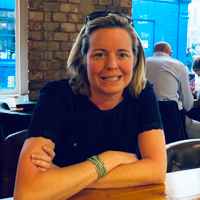 Betsy Burlingame is the Founder and President of Expat Exchange and is one of the Founders of Digital Nomad Exchange. She launched Expat Exchange in 1997 as her Master's thesis project at NYU. Prior to Expat Exchange, Betsy worked at AT&T in International and Mass Market Marketing. She graduated from Ohio Wesleyan University with a BA in International Business and German.
Some of Betsy's articles include 12 Best Places to Live in Portugal, 7 Best Places to Live in Panama and 12 Things to Know Before Moving to the Dominican Republic. Betsy loves to travel and spend time with her family. Connect with Betsy on LinkedIn.
Comments
barquentine
I'll stick to Monterrey, thanks. Better medical care than anywhere else in Mexico, and the richest city in Latin America.
tourguide
Two States have the lowest crime rates in the country... Hidalgo and Tlaxcala...
cesarcastillo
I lived in Merida for three years and it is the best place in Mexico to live. The city is pefect for those with children, very cultural, events every night, some of them for free, the cousin is excelent and the people are the best, has a great nite life as well. You want to go to the beach? not a problem, Progreso and other small fishing villages are just half an hour from Merida, prices are very cheap too.
guest
For older people or those unaccustomed to heat, it is important to know that the summers anywhere on the coasts of Mexico are brutal, especially August and September, but the high humidity begins as early as May. The entire Yucatan peninsula is also a very hot place in the summer. You will need a/c for half the year in all these places (Winters are very pleasant, though). Mosquitos are plentiful in all the coastal areas and throughout the Yucatan peninsula, and dengue fever is prevalent. From experience I can tell you it is not a fun experience, so be sure you have screening where you live and make use of repellant. All that aside, I was surprised to not see the Chapala area mentioned, nor a few others I could think of that are pleasant places, and perhaps more convenient for retirees.
Pdpatt
Most of these articles boast of the large expat communities. Why do so many expats only want to live in gated communities full of other expats? And one expat says you do not even need to speak Spanish?! What is wrong with you? This is Mexico! If it is beneath you to live near Mexicans and speak Spanish, why are you here?
guest
Re: "Why do so many expats only want to live in gated communities full of other expats?" For the simple reason that they are more secure and less noisy. Noise is a very big problem in Mexico. ------------- "And one expat says you do not even need to speak Spanish?! What is wrong with you?" Probably nothing is wrong with them. Many, if not most retirees to Mexico are of course senior citizens. It is not easy for everyone to pick up a new language. Not everyone is gifted for language or has the time and energy to learn one, beyond some necessary phrases. It is perfectly legitimate to seek out areas where there are other expats. Every person has to suit him or herself. What others choose to do is really none of our business. ------------- "This is Mexico! If it is beneath you to live near Mexicans and speak Spanish, why are you here?" They may be here for a variety of perfectly legitimate reasons. Not everyone has to love the culture. They may be here for the weather primarily, or for the lower cost of living. Unless they are disagreeable people, the community benefits from their presence.
Precisely
Hello, this is a minor point in an article I read twice as I enjoyed it so much. But perhaps important, to those of us who have strong visual memory: is the photo for Merida and for San Cristobal the same? To my eye, it appears to be. Is the photo, indeed, of either town. or another location? I ask, not to nitpick, but because I would love to be exactly in the spot that the photo was taken; it looks so perfect, so much what I am looking for. I realize that this article was originally posted a while back -- thanks for any replies!
12thman
Thank you Betsy for this great article. Does anyone have an update on security concerns in Mexico and areas of Mexico that are unsafe? To the poster above, I think the picture of Merida is the one with the church; the San Cristobal picture was posted twice. Hope that helps.