5 Tips for Living in Vienna, Austria
Vienna, Austria has been ranked as one of world's most livable cities for the last several years. With its thriving nightlife, cultural attractions and low crime rates, Vienna seems to have it all. However, many expats in Vienna shared with Expat Exchange that they feel unwelcome and disconnected from the Viennese people. Learn how some eventually broke through and developed long-lasting friendships.
For the last few years, Vienna, Austria has been #1 in the Mercer's Quality of Living Rankings and #2 for 2 years in a row in the The Economist's Intelligence Unit's Global Livability Rankings. These rankings look at safety, infrastructure, environment and many other factors to come up with their rankings of the world's most livable cities. Despite these amazing rankings, expats in Vienna reported to us that they tend to feel unwelcome and disconnected from the Austrians. For some, these feelings of disconnection prevailed throughout their stay in Vienna. Others share how they eventually found ways to befriend locals -- and found that the friendships were deep and long lasting.
Understanding the Austrian People & Culture
Many expats in Vienna confessed that they felt very unwelcome by the Austrians in Vienna, which contributed to their culture shock. "In retrospect, I would begin to learn the language before hand and build on it once living in the country. As studying and practicing a language is very different. But, I thought because I am European and have lived in other parts of Europe I did not think that the differences would have been so big for me as they turned out. I am not talking about food, clothing styles, most of my feeling of disconnection with Austrians was their body language which is very closed off, and unwelcoming. As 70% of our communication is body language. and it was more challenging speaking little of German," described one expat in Vienna. Another expat living in Vienna said, "It is difficult to interact with Austrians on a personal basis. Like many cultures in Europe, they are quite closed to outsiders. They are not unfriendly, but it's difficult to get past the niceties and actually make friends." One expat added, "Austrians are not necessarily difficult and English is spoken by virtually everyone now, but closeness is still an issue."
Some expats had a different experience. One expat said, "I didn't find interacting to be any more difficult than in my country. I made mates and these mates became good friends later. The more I got to know people I liked, the more open interaction we had. They were interested in my culture and helped me out when I needed help. Some Austrians, some from all over the world. As soon as you know at least someone things get easier, because it leads to knowing more people and you don't feel like a 'sore thumb'." Another added, "I am a European of German ancestry, I speak the language and have lived in the 3 German speaking countries as a 'foreigner' (I grew up in South America), finding Austrian people the most accepting, open, and fun people of all three (them being Germany, Switzerland, and Austria). I am sorry you have had trouble adjusting." "You are right, many people in Vienna do not have a friendly body language, but they are hard working and detail oriented, and if somebody does not like it then it is time to move on. I for one cannot stand the Spanish lifestyle, it feels far too open and noisy for a northern European, here one needs to respect the privacy of others and mind one's own business and I like it because I was brought up that way," responded one expat.
Learning the Language
"I moved with zero knowledge of German (I could read but didn't understand anything) when I first moved to Germany. My speaking started to progress only after I moved to Vienna. I speak just a little (at the moment), however, I understand language very well (and it happened fast, I believe), so it's no problem to read anything, etc. I mostly learnt through movies (Austrian movies or English speaking movies with German subtitles), commercials on TV, then I started to read newspapers, magazines, books and translated what I didn't know... It helped me a lot," said one expat living in Vienna.
Another expat advised, "Try to accept the local way of life and learn the language. This is perhaps the country in the whole world where speaking the local language and imitating local customs makes the difference between being truly 'in' and just getting by." "Not knowing German is not really a problem since most people know at least a smattering of English. The Viennese are insular that's true but when you make a friend here, it tends to last, while in USA you may make many apparent friends that are really not friends, it is much less superficial here. In any case, when you do not try to learn the language, you would always be percieved as an outsider, so try to learn German," explained another expat.
Vienna Has Lots to Offer
An expat in Vienna advised, "Don't sit because it can make you depressed no matter where you are. City [Vienna] has a lot to offer. So do something! Get inspired! Take drawing or music lessons, start taking photos, just feed your hobbies whatever they are! Be active all the time. Sign up somewhere because that's how you can get to know people who share your interests. And helps a lot if you have some difficulties to adapt. Just don't sit at home, don't close yourself from the world! Vienna is a wonderful city with its own charm. Austria is a beautiful country with amazing nature. Art! There's really a lot to do here and it's an amazing place for anyone to visit! I was able to see and experience things I never had any chance to do! There are many advantages here," advised one expat. Another expat said, "Vienna is a great town with much to do. It is probably among the best cities in the world in which to live."
Expat Clubs in Vienna
"I'm a native Austrian who has lived in the USA for over 50 years, and I travel back every so often. I, too, find that Austrians are not the friendliest people in the world -- virtually no eye contact, much less acknowledgement from strangers in the street (you get spoiled in friendly Texas!). I do remember that there are Austro-American clubs and societies in Vienna where people are interested in forming friendships. Check them out," suggested an Austrian in the US.
Some expat clubs in Vienna include AWA Vienna, Vienna Babies Club and British Community Association of Vienna.
Friendships with Austrians Take Time but Last Forever
"Vienna is as diverse as any large city in Western Europe nowadays is. The people might seem insular in so far as you do not make an attempt to behave as they do and try speaking their language. In general, it takes a while to make friends here, but once you make them friendships are not as superficial as they are in the USA, for example," said one expat.
"I agree with the guest poster. Vienna is actually an incredibly friendly place when you have bothered to learn German. Also, I agree, friends last forever here. In the US, friends tends to be ephemeral if not superficial. Think about the reversal. How friendly do you think someone who speaks no English would perceive Americans in the US," added another expat in Vienna.
AGS Worldwide Movers
can move you to and from anywhere in the world. Presently the AGS Group has over 141 locations in more than 95 countries and has one of the largest networks in the international removals industry. We relocate 85,000 families every year. Free moving quote!

Moving to Austria Soon?
AGS Worldwide Movers can move you to and from anywhere in the world. Presently the AGS Group has over 141 locations in more than 95 countries and has one of the largest networks in the international removals industry. We relocate 85,000 families every year. Free moving quote!
Get a Quote
About the Author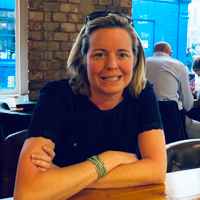 Betsy Burlingame is the Founder and President of Expat Exchange and is one of the Founders of Digital Nomad Exchange. She launched Expat Exchange in 1997 as her Master's thesis project at NYU. Prior to Expat Exchange, Betsy worked at AT&T in International and Mass Market Marketing. She graduated from Ohio Wesleyan University with a BA in International Business and German.
Some of Betsy's articles include 12 Best Places to Live in Portugal, 7 Best Places to Live in Panama and 12 Things to Know Before Moving to the Dominican Republic. Betsy loves to travel and spend time with her family. Connect with Betsy on LinkedIn.