5 Affordable Places to Retire in Spain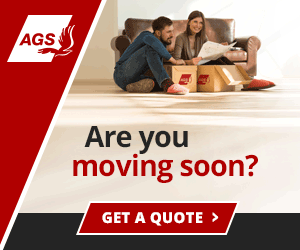 Summary: Many retirees move to Spain in search of a better lifestyle and lower cost of living. Here are 5 affordable places to retire in Spain that range from bustling coastal cities, like Valencia, to regions with small coastal villages, like Huercal-Overa in Andalucia.
It's easy to see why so many people retire in Spain - the infinite sunshine, historic cities, seaside villages, welcoming locals and amazing food. Barcelona, Madrid and San Sebastian are beautiful places to live, but the cost of living is high. Here are 5 affordable places to retire in Spain:
Retiring in Valencia, Spain
If you're looking for city life, Valencia is Spain's 3rd largest city and located on the southeastern coast. Valencia is more affordable than Madrid and Barcelona. Valencia's most famous attraction, the City of Arts and Sciences, houses a science museum, an opera house, a planetarium, an IMAX theater, an oceanographic park and more. Mercado Central is a huge public market with hundreds of food vendors and some restaurants, souvenir shops and tapas bars.
"I had visited Valencia several times to make sure I knew what I was going to encounter. The people here are amazing, and very friendly, for the most part. The cultural aspects of this area are also incredible, and there are so many things to enjoy about the city. Not having a car has not been a problem, and finding an apartment was relatively easy. I am always finding something new to do for free or close to free," explained one expat living in Valencia.
Retiring in Costa Blanca, Spain
About 2 hours down the coast from Valencia is the Costa Blanca region. "I am a retiree living in the Costa Blanca area. Weather is neither too hot nor too cold. People are lovely. Cost of living is low. I have a small dog, and it is dog-friendly here," explained one retiree living in Costa Blanca. Alicante is one of the most popular cities in the Costa Blanca region. With a population of nearly 350,000, Alicante has lots to offer retirees with a thriving restaurant scene, a beautiful marble promenade, called The Explanada de Espana, a bustling city park, called Canalejas Park, and more.
Retiring in Almeria, Spain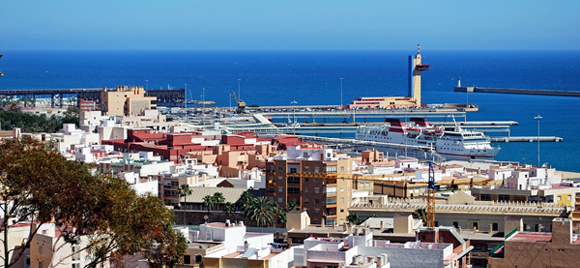 Another 2.5 hours down the cost is the city of Almeria, which is the capital of Almeria province. The population of Almeria is close to 200,000. "For lots of sunshine and low prices Almeria is the hot ticket at the moment," advised one expat in Spain. Another expat living in Almeria said, "I have now lived in Spain for 11 years. I live in a small friendly market town in the province of Almeria called Huercal-Overa. Almeria Province is located in Andalucia but can offer all your requirements for temperature, nightlife, culture too. We are located 100kms from either Almeria, the capital city of Almeria or its neighbouring province of Murcia (Murcia city). There is a good motorway route (A7/E15) along just about the whole of the south of Spain giving you more or less trouble free driving. There are at least 3 airports nearby (possibly another one opening up soon hopefully, Corvera). They are: Almeria (more provincial, but busier in the summer), Murcia-San Javier and the furthest (2 hours) from here although with regular international flights, Alicante."
Retiring in Malaga, Spain

Malaga is the largest city in the beautiful Costa del Sol. With a population of nearly 600,000, Malaga is the 6th largest city in Spain according to Wikipedia. In Malaga, you'll find a bustling harbor, numerous city beaches, Malaga Park and the popular shopping street Calle Larios. Plus, there are numerous other parks, a botanical garden, museums, restaurants and tapas bars.
"I live in Malaga now near Marbella and it is the best place to live so far. I travelled all over Spain to find the right place. Very good offers to buy here and elsewhere within this budget," recommended one retiree. Another expat described the cost of living saying, "We currently live in Malaga City. You can definitely live on $2000 a month, at least in Malaga. I have written a post here detailing our cost of living. Assuming you don't eat out a whole lot, you should be fine."
Retiring in Seville, Spain
Seville is Spain's 4th largest city with a population of approximately 700,000. Founded over 2,000 years ago, Seville is a city rich with history and culture. From Seville's Alcazar Castle, built in 1300, to the ultra modern Metropol Parasol, Seville has something for everyone.
"I lived in Seville for several months in college and after... and my husband is from there so we go back annually. We also plan on moving back there someday. I have only good things to say about Seville! I suggest you rent until you get to know the city and decide where you want to live... then look into buying something. In terms of American networks, there are a good percentage of Americans living in Seville, mostly students, but some expats as well. I know there is an American Women's Club with a branch in Seville," described one expat.
Other Resources
Read our article, 10 Tips for Living in Spain, which includes a compilation of the best tips from expats in Spain. Visit our Expat Guide to Living in Spain and be sure to review the lists of reports by location as well as the most recent submissions. Plus, use our Spain Forum to talk with other expats living in Spain.
About the Author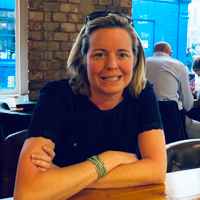 Betsy Burlingame is the Founder and President of Expat Exchange and is one of the Founders of Digital Nomad Exchange. She launched Expat Exchange in 1997 as her Master's thesis project at NYU. Prior to Expat Exchange, Betsy worked at AT&T in International and Mass Market Marketing. She graduated from Ohio Wesleyan University with a BA in International Business and German.
Some of Betsy's articles include 12 Best Places to Live in Portugal, 7 Best Places to Live in Panama and 12 Things to Know Before Moving to the Dominican Republic. Betsy loves to travel and spend time with her family. Connect with Betsy on LinkedIn.
Comments
juliaAnne
hello Betsy - I enjoyed your comments about Valencia. I'd like to spend one month there and rent an apartment. I'd also like to share a 2 bedroom apt. with someone. I'm retired. I understand the rent is very reasonable. It would be in the next 6 months. thanks in advance for any help. Juliaanne
ProfessorRath
Hello Betsy, Just found and joined your expat exchange website, thank you it is a great resource. Thanks for the informative article. Now single, am finally ready for an active retirement. Retirement income comfortably exceeds $2 k. Yet, my D.A.R. Abuela raised me to always live a bit below my means and to utilize proper Spanish. Grew up on the California coast and as you suggest, am investigating the Spain forums, etc. Have read elsewhere that in Andalusia there exists reasonable living arrangements and also maybe some teaching opportunities as well. I taught advanced English, International and multi-cultural studies with specialties in medicine, aviation, business and diplomacy to name a few. From the Czeck Rebublic, Dubai, Beijing (as a Graduate Studies Professor with Peking Union Medical College) and also in America. Have found that the world of the internet and 140 character Twits, maybe takes a toll on folks grammer. My own attempts at internet brevity requires further improvements. The Military (am a OPS Desert Storm wounded warrior), a former TWA Flight Manager, then an academic once TWA went bust (along with my flight benefits). My younger years spent summers in the Basque region mostly in Iruna for the Encierro del Toros and the Feria de San Fermin. Only once was gored and sat on a Toro Bravo during the Bull Run (but not at the same time). I'm not a party animal, yet love the tapa bars. Looking forward to the fun of exploring your forums. Thank you again for this wonderful website. Best regards, Jeffrey Prescott, Arizona Email: [email protected] Web: JeffreyRath.SpokenSkills.com