10 Tips for Living in Peru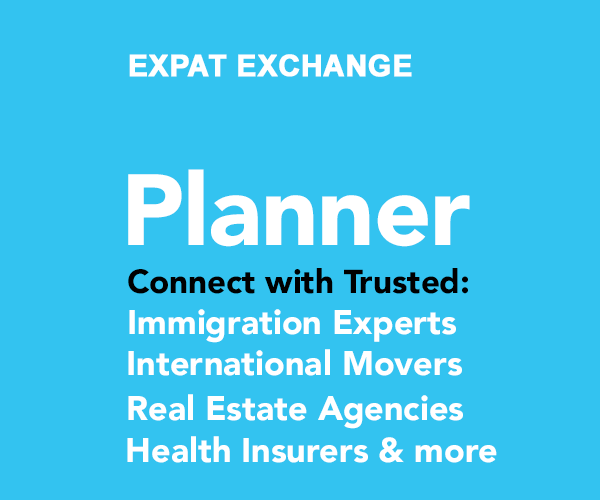 Summary: Expats love Peru's friendly people, low cost of living, inexpensive healthcare, beautiful beaches and low level of crime. Read 10 tips from expats for people moving to and living in Peru on topics such as driving in Peru, healthcare in Peru and international schools.
Expat Life in Peru
With a population of approximately 31 million people, Peru. Peru's largest cities are Lima (pop. 9+ million), Arequipa (pop. 1+ million), Trujillo (pop. 800k) and Chiclayo (pop. 500k). Most expats seem to be in agreement that Peruvians are very friendly and welcoming people. "We have a very active ex-pat community here. Besides all of the famous cultural sites here, we have amazing restaurants, good health clinics, movie theaters, grocery stores, surfing beaches, parasailing and anything else I could want just a few minutes walk from my front door," described one expat who retired in Lima, Peru. When asked if life in Peru has met his expectations, he said, "Exceeded them by a mile! Like most of Latin America when the Financial crisis started in the USA and Europe, prices of land tripled. Inflation has been low and and prices of most things are about a third of NYC. Lunch for 2 in a nice Cafe was $12 eight years ago and now is about $20.00 Our currency has appreciated from 3.6-1 to 2.7-1 over the same time frame."
"I have been living here for 13 years and do not know of any USA centric groups. Lot's of nationalities here and they generally meet for coffee in the mornings or beers in the early evening. Almost everyone I know are married or in a relationship with a Peruvian and we do not socialize as couples. Cafe Z in Miraflores (now closed and owner moved back stateside) for years was expat central and everybody just showed up at some point. Now that they are closed there is a definite need for a central gathering place. I usually meet up early for breakfast or coffee and/or in the late afternoon for drinks and it is guys only. The spouses are working or with the kids. Weekends, I never see my friends as everybody is doing their own thing with wives and family. If you will be living in Miraflores their are two churches where English speaking people go, The Good Shepard is one and the Catholic Church on Ovalo Guitterez has a English mass on Sunday. " explained one expat living in Miraflores.
"Peru has changed much in the past recent years. Many malls, modern apartments, consumer goods are increased in availability but all are imported. There are real taxis now before it was anyone who had a car wanting to make a few Soles. The middle class is growing and expanding and the hunger for modern living and goods has increased significantly. This is true for the urban areas -- travel for 20 minutes outside of town and you go back about 80 years. I am confident you will always find traditional Peruvian food... always. Generations ago lots of Chinese emigrated to Peru. There is what I would call an indigenous Chinese culture firmly entrenched to the populous. As far as influence of that culture compared to the US... NO... No one here dreams of traveling to or learning Chinese. The influence is relegated strictly to trade and Peru is in dire need of increased export. But culturally - no! The Chinese food here is good but it has definitely been influenced by traditional Peruvian food.
Driving in Peru Can Be Daunting
The roads [in Peru] are pretty unforgiving. I once made a trip, well, tried to, from Trujillo to Otusco. I eventually turned around... those cliffs really humbled me. I have gone up and down the coast -- flat, no cliffs -- all the way to Tumbes at the Ecuadorian frontier with no problems. I could write a couple of chapters about the experiences with buses and cars in a hurry, passing on curves... single lanes on high passes... cliff collapses... buses passing you on curves drafting you first or meeting a bus head on coming at you lumbering and topheavy around curves... YOU GOT NO PLACE TO GO. WEIGHT IS THE DOMINATING PRINCIPLE. THEY PUSH, HONK AND INTIMIDATE EVERYWHERE BUT ON THE CLIFFS. Life and death. I have frequently seen three people on a motorcycle with a kid sandwiched in the middle - all no helmets. I have seen up to five... wao! Drivers will make a sudden left turns from the farthest right lane as if it is the law of the land.. cutting off the drivers without a second of hesitation," cautioned one expat living in Peru.
Cost of Living in Peru
"In general on your travels you will be spending Soles. Take any item and divide by 3.4 [approx. current exchange rate] to find what you spent in dollars. You will see that in local economy you're way ahead and Lima is more expensive than other places. For any imported goods and electronics expect to pay equal of more than the States -- like on Amazon. Cars you will find REASONABLE. Gas is more expensive here than US," advised one expat when asked about the cost of living in Peru. Another expat added, "I lived in NYC for 50 years and the same lifestyle here is about 70% cheaper. Gas and electric 20 years ago was $350/mth. Here, $60 at most. Internet, phone and cable is $60. Taxi's in Miraflores run 5-6 Sols and buses 1 Sol. 12 years ago 1 dollar was 3.5 sols -- today it is the same. It declined from 3.5 to 2.5 and climbed back up over 12 years."
"Personally, I do not think you should spend so much. Your rent, maintenance and taxes should be no more than 25% of your income. I would look further away from your office, but an easy walk to a bus/combi/metro line. I have a big 3 bedroom two blocks from the ocean in Miraflores and the rent is $750 plus S/280 in maintenance. Here $800-$900 is more the norm for a two bedroom," explained an expat living in Miraflores.
Healthcare in Peru
One expat discussed the quality of healthcare in Lima saying, "Clinica Good Hope is an excellent private hospital with a 24 hour ER that is two blocks from my house. Common medicines are available locally from drugstores in the area. Prices are better than at the private clinics and they deliver 24 hours." Another retiree said, "I live 2 blocks from a famous clinic and pay about $85.00 a month for a family of 3. A major health policy with a multi-national insurer would probably be under $2,000 per year."
An expat in Arequipa described his experiences with healthcare in Peru. He said, "Just a few thoughts. I have found the doctors in Peru to be good. I had an operation done there as it was much cheaper than having it done in Australia (vasectomy reversal) about a third of the cost. Good clinic, doctors etc. I've also had a lot of dental work done in Arequipa and again first class work, clinic, doctors and the costs about a fifth of Aussie dentists. The only thing I have found expensive was a medication I was taking. I guess in Australia we have a government subsidised scheme for most meds of which mine was on that list. All in all I have nothing but good things to say about Peruvian doctors and clinics. A visit to the GP was 50 sol."
Health Insurance for Expats in Peru
"The word on national insurance is you would never get quality or expeditious care. I do not think you would qualify for it. Not sure but I think you have to be a citizen and possibly an employee. Not sure on this," admitted one expat in Peru.
Another expat in Peru asked, "Someone last year had some information on getting health insurance for older expats. I am 62 and looking to obtain insurance. I cannot retrieve the information. I know most do not cover after a certain age. Can someone please help." Another expat replied, "The three main carriers are Mapfre, Rimac, Pacifico, best to find a broker who represents all three to find the right policy for you." He later added, "I forgot there is another company called Positiva (or something like that)."
Expats in Peru may benefit from private expat health insurance.
Climate in Peru
"Coastal Peru is really all desert. Where people live in urban areas with lots of houses it tends to be much greener but certainly never lush. It is dusty, but really I think all of Peru is dusty. I have never seen a screened window yet once you go outside an urban or city area unless you see farms and agriculture it is more desert like," described one expat. "Yes, coastal Peru is very much a desert. I found the scenery grows on you, especially next to the coast. I am most familiar with the Lima area (Miraflores) and the humidity is surprisingly high for a desert, but then I come from an area of very low humidity, Wyoming. I do seem to recall other places along the coast (e.g. Trujillo) seemed to be less humid," added another expat living in Miraflores. Another expat described the seasonal weather saying, "Lima weather in the summer is fine, but it winter it is only gray. High humidity and lower temps... kind of uncomfortable. In Trujillo, the weather is always pleasant. In summer, when the skies are clear and blue, the humidity is high and just short of 100%, but it never rains. Rain is so unusual here that if you see drops it is a major downpour. Sometimes it is just misty and you can feel the lightest of drizzles... and even that is unusual. So, in the summer the humidity gets kinda uncomfortable. Generally summer is pleasant, but there is always a run of about 2-3 weeks where the humidity gets outtahand."
Internet in Peru
One expat offered great insight into the reliability and speed of internet access in Peru saying, "More than six years of experience says that Internet is certainly reliable in Peru for remote sales and more. Video performance is choppy regardless of provider. Latency is an issue with video specifically. It really depends on from where you are planning on connecting and using what kind of services. There are Internet cafes in most cities and some small towns. If you will be located in Lima and want a month to month wireless router service without phone hookup to support multiple devices in a home, then Olo can be recommended. But Olo has a delivery footprint and you need to check if your house is within that footprint. I have used that service for almost a year from San Juan de Lurigancho (Lima). I have also been a customer in the past of Nextel, Claro, Movistar, and Speedy. Claro/Movistar have a wireless dongle that works for a single computer. We had technical and customer service problems with Movistar. I used Nextel wide band with success for years. Speedy is fast, cheap, but good depends on the wiring in your part of the city and how much construction is happening near you. If you are planning on setting up a high speed phone center in the provinces using existing services beyond Lima it is probably not going to happen, though I do know of a successful Skype-based salesman who did B2B appt setting daily and operated from Huanuco."
Safety in Peru
A soon-to-be expat shared some information he had found while researching a possibly move to Peru. He said, "It is possible that expats live in isolated clusters in several countries, but full disclosure, you should know that Peru has still active guerilla forces and that 17% of GDP is now from cocaine, according to National Geographic. Apparently, Columbian 'interests' have decided to 'outsource' a bit of production and distribution to nearby countries, so I do not know how this bodes of stability or personal safety in Peru, but these are factors to consider." An expat living in Peru replied, "There is a particular area where Coca production prevails and there are some conflicts. Peru produces more cocoa than any other country in SA. That is production of raw material but not distribution of final product. Living in the area of Trujillo for a few years now I have had no visibility of any activities in that regard. It may go on in the background but who know. It does not affect daily living in any regard. In all of Peru there are places known for safety and places known for danger. I have frequented Lima and flagged down many, many taxis without ever a hitch. Crime is not rampant and it is best not to exaggerate. Traveling through many parts of Peru I have never been accosted by a robber or thief. Of course, it is good to be sensible and wise, but I do not see an overwhelming or ever present threat of danger."
According to a Bloomberg article entitled, Peru's Coca Crop Smallest Since 1999 as Colombia Output Surges, government eradication program destroyed a lot of Peru's cocoa bushes in 2015.
Expat Banking in Peru
"Welcome to Iquitos. As for banking, if you get an account in Bank of America in the US you can use the ATM of Scotia Bank, which has a large office here with plenty of ATMs, with NO CHARGE to take out dollars -- but only from BoA. (Otherwise it gets expensive.) Then right near the bank outside there are money changers. I prefer the two women in front of Interbank across the street from Scotia Bank. They will give you very good rates to change the dollars to soles. Although I have an account here (have residency as retiree/rentista), am not sure I really needed a bank," said one expat living in Iquitos.
International Schools in Peru
International Christian School of Lima (ICSL) is a K-12 school located in The Union Church of Lima in Miraflores. One parent with expat children at the International Christian School of Lima described the school saying, "The school has a great facility. It meets on the second floor of the Union Church of Lima. The playground has a volleyball court and some equipment for smaller children. The parents are very active in many of the activities. The PTO has room mothers that help each class. The school asks for and gets many volunteers. This is a small school that is growing. The teacher to student ratio is 4 to 1. It is a Christian school that is teaching our kids to get along with others. We love the school and would recommend it to anyone. The cost is cheaper than the other schools in town which is an added bonus."
The American School of Lima (a.k.a. Colegio Franklin Delano Roosevelt) is an independent international school located in Camacho, a southern suburb of Lima in the La Molina District. The school serves students from age 3 through grade 12. Newton College is a bi-lingual British-Peruvian school serving students ages 2 through 18. It is located in the La Molina suburb of Lima. Colegio Peruano Britanico (CPB) is a bi-lingual school for students from ages 3 through 19, which includes an IB Program (IB One & IB Two). CPB has students from all over the world and native English teachers are on staff.
About the Author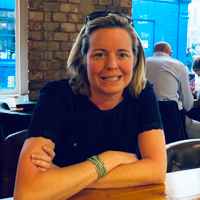 Betsy Burlingame is the Founder and President of Expat Exchange and is one of the Founders of Digital Nomad Exchange. She launched Expat Exchange in 1997 as her Master's thesis project at NYU. Prior to Expat Exchange, Betsy worked at AT&T in International and Mass Market Marketing. She graduated from Ohio Wesleyan University with a BA in International Business and German.
Some of Betsy's articles include 12 Best Places to Live in Portugal, 7 Best Places to Live in Panama and 12 Things to Know Before Moving to the Dominican Republic. Betsy loves to travel and spend time with her family. Connect with Betsy on LinkedIn.
Comments
olivio
I used to visit Lima frequently. Have good friends there. However, they recently informed me not to go to Lima as the security situation has dramatically deteriorated with gangsters on motorcycles approaching turists and locals, shooting them in their heads and stealing everything they can.
rufkdlk
Not sure why but Lima is the only place I have ever been where the menu says one price and they charge less. Dean
maayushi
its an amazing place, thanks