5 Great Places to Retire in South America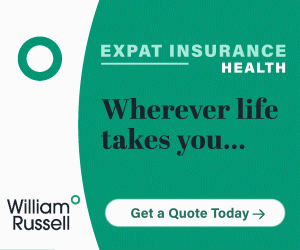 Summary: Expats offered their recommendations for places to retire in South America. We know that this is a short list and hope you'll add your favorites below in the comments section.
Expats in South America shared some of their hot retirement locales. Many South American countries offer lower costs of living, quality medical care and friendly locals. 5 Places to Retire in South America
Cuenca, Ecuador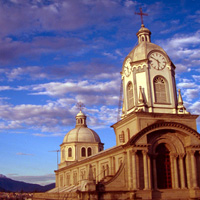 "In general, the pace of life is delightful, people are friendly and the climate is agreeable. I relax so much more and after 6 months or so, I could viscerally feel the stress leaving my body. We live a very good life for about 1/3 the cost of what life was costing us in Washington State. The cost of living will depend on how you chose to live. There are no set rules. If you want to live large, you can spend as much as you want. There is a burgeoning middle class. The city is constantly involved in infrastructure improvements. Very impressive. New and refurbished parks, paths, roads. The current mayor and his administration are progressive and have a lot to be proud of with their achievements. Returning Cuencanos dumped almost $750 million into the local economy in 2010 alone, probably more in 2011 as more and more repatriate fleeing the sputtering economies of Spain and the U.S. There are many ways to be involved. I am taking courses in Italian at the University. There in an active and increasingly organized expat community. It is easy to meet people and the variety of different venues, classes, groups is increasing on a weekly basis. You are literally a half hour from the town center to Cajas National Park with its extraordinary beauty," said one expat in Cuenca.
Related Links:
Arequipa, Peru
In his article, Peru May be for You, Dean LaCoursiere writes, "Arequipa located at a comfortable 7,000-foot elevation. Ahhh… Arequipa! This is where I consider the best place to live in Peru. The climate is dry with 300 + days of sunshine a year. Peru's second largest city is uncrowded at only about 650,000 residents and even tranquil by Peruvian standards. The beautiful Misti volcano towering above at an elevation of 19,000 gives this city an unbelievable ambiance! The Plaza de Armas here is considered to be the most beautiful in Peru. The cathedral has a very wide façade and is constructed of the white stone that gives Arequipa the title of 'La Ciudad Blanca' (the white city) There are pedestrian-only streets in the historical center that prohibits motorcycle taxis from entering. A tour of the Santa Catalina monastery located downtown built in 1580 will delight the senses. Nearby the Colca Canyon is a spectacular place to visit for nature lovers. You can hike down into this canyon that is deeper than the Grand Canyon of the USA to visit native villages among other interesting sites or just view Andean condors soaring thru the air. Another plus, living in Arequipa you are only a little over an hours drive from the ocean where near-deserted beaches await."
Related Links:
Youtube Video of Arequipa, Peru
Ryan Goes Abroad's Review of Arequipa
Manta, Ecuador
"My husband and I have lived in Manta for 2.5 years now. We chose Manta because of the climate - warm year round and very little rain fall; the wonderful people we have met and befriended here; the cost of living; the conveniences of a larger city; and did I say the beautiful people here. My husband loves it here so much that he created a website to share information on this city and Ecuador in general - www.mantaexpatsonline.com. We love our life here. If you come to visit and ask us about our life here, be prepared to have your ears talked off. When we start talking about our life here it is hard to stop:)," said one expat in Manta.
Related Links:
Lonely Planet's 25 Things to Do in Manta
Punta del Este, Uruguay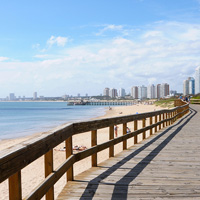 "The reason to live in Punta del Este is because it is a good way to live, that is, the food is fresh, the air and water are clean, it is beautiful, the beaches are wonderful, the people are welcoming, and you can live as you cannot in Europe or the U.S. any longer. What I mean is that the cost of help is affordable. People services are available and affordable, whether that is having your clothes tailored, going to the doctor/dentist, finding a gardener, a chef, cleaning services . . . You can afford to live well and the people providing the services are ahppy to do it. There is no class struggle in Uruguay. The cost of all utilities is higher than in the United States. Real estate taxes are much less. Buying a car is much much more expensive because of the import tax but the import tax seems to stay with the car so the retained value is high. Gasoline is the same as in Europe which is high compared to the U.S. And Punta in general is not cheap," said one expat who moved to Punta del Este Uruguay.
Related Links:
Lonely Planet's 50 Things to Do in Punta del Este
Salinas, Ecuador
With its arid climate, proximity to good hospitals and clinics, affordable living costs, retirees are enjoying life in Salinas, Ecuador. One expat said, "so much to love about Ecuador and so much diversity, in every sense of that word. Hard to pick just one. I would have to chime in with the greater Salinas area, because in many ways, it offers a slice of many (not all) other parts of Ecuador. It is a bustling and hustling beach resort town for part of the year and a tranquil oceanfront community the rest of the year. You have water sports of every kind at your doorstep, restaurants, a nearby mall, several good hospitals and clinics within a 20 minute radius, modern grocery stores, well maintained main roads, and easy commuter access to the city of Guayaquil, the commercial capitol of Ecuador. While Salinas is not for everyone, and it has its flaws, on balance, probably the best place to relocate," said Hector G. Quintana, an ExpatExchange.com member living in Salinas.
Related Links:
Culture Shock in Salinas Report
About the Author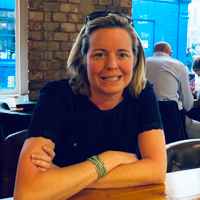 Betsy Burlingame is the Founder and President of Expat Exchange and is one of the Founders of Digital Nomad Exchange. She launched Expat Exchange in 1997 as her Master's thesis project at NYU. Prior to Expat Exchange, Betsy worked at AT&T in International and Mass Market Marketing. She graduated from Ohio Wesleyan University with a BA in International Business and German.
Some of Betsy's articles include 12 Best Places to Live in Portugal, 7 Best Places to Live in Panama and 12 Things to Know Before Moving to the Dominican Republic. Betsy loves to travel and spend time with her family. Connect with Betsy on LinkedIn.
First Published: May 10, 2013