7 Important Tips about Healthcare for Expats in Spain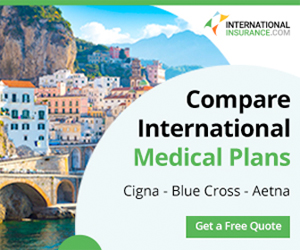 Summary: Expats in Spain share their experiences with healthcare and overseas medical insurance in Spain.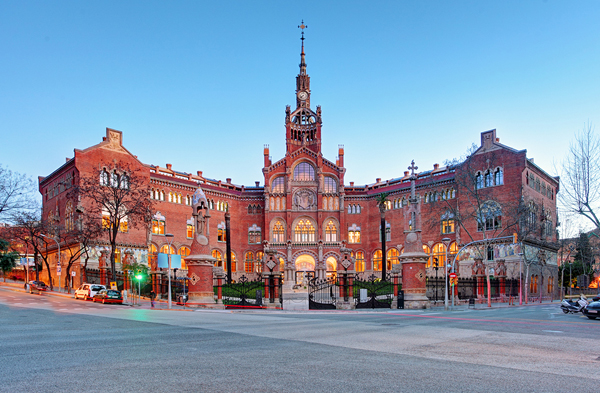 If you are thinking about living in Spain, health insurance and medical care are among your key considerations. Spain's Healthcare System is considered among the best in the world. Our guide to healthcare and health insurance in Spain includes these 7 topics:
Healthcare Costs in Spain
One expat described medical costs in Spain saying, "Doctors, treatments, medications are dramatically less expensive here. Custom orthotics would have cost me approximately $300 in the US, but are $45 here."
"My policy costs 1017 Euros or about $1109 annually. It can also be paid monthly through a bank deduction. There is no co-pay, which is the requirement for the Spanish visa, so most treatment is included, but not prescriptions or outside consultation," reported one expat.
Quality of Medical Care in Spain
"Before I first moved to Europe, one year ago, I was afraid that our excellent USA medical care was a sacrifice I wasn't willing to make. So I took out a very expensive insurance policy (about $ 15M per year) and 'damned the torpedoes'. Since then I've learned that France has better medical care, and that Spain is pretty much up there too. My insurance costs are down to under $300 per month which is below what I would have paid with Medicare + excess coverage. I would suggest that you check carefully what hospitals, and what rating these hospitals have in the city/area you want to live. Then I would check which national insurance will cover you and what requirements they have. We are in Spain and are using SANITAS. So far, so good. The medical care in Switzerland, France and Spain, in which we have lived over the past 12 months, has been good to exception," explained one expat who retired in Spain.
Overseas Health Insurance is Required for Residence Visas
According to the Consulate of Spain in Washington DC, all four types of residence visas require you to have overseas medical insurance from a company licensed to operate in Spain. For more details on obtaining residency, read our article, 8 Tips for Obtaining Long-Term Residency in Spain.

Cigna Global Health Insurance
Expats interested in International Health Insurance should take a minute to get a quote from our trusted expat health insurance partner, CIGNA.
GET A QUOTE
Prescription Drugs Prices in Spain
An expat in Madrid commented, "All of my medicines are available here [in Spain]. Often much lower in cost than the US. I take medication for my asthma. in the US my co-pay is $100 with Walgeens saying my insurance saved me $550.00. Here my over the counter price for the exact same medicine from Smith Glaxo Kline is $63."
Another expat added, "Most medications are available at pharmacies without a prescription. Bring old medication bottle or written info with name and dosage. They may have a different name. I always check via internet to make sure what I got is the correct medication and dosage. Certain prescriptions like antibiotics require a prescription. Most medications are extremely inexpensive."
Hospitals in Spain
"I live outside of Madrid. I found HM hospitals are excellent. They are very detail oriented and are an international hospital so communication is not a problem. HM has many specialists here. I am in a serious situation now and all the doctors are working as a team," said one expat.
An expat in Altea said, "On my plan, there are two large private clinics/hospitals in Benidorm which is about a 45 minute bus ride or 20 minute car ride. I have heard and experienced both good treatment at these facilities, and also poor treatment, like a man I know who had surgery for a broken leg after being struck by a car. They botched it and he had to have multiple surgeries to correct it. I had to make multiple trips for assessment and feedback."
Get a Second Opinion
"Although the primary care from physicians and the local hospital/clinic are generally adequate, I recommend getting a second opinion before accepting a recommendation for major treatment like surgery, even though you will likely have to pay that out of pocket," advised another expat.
Giving Birth in Spain
"I went to the local state hospital (Maternity and childrens) everything was great, the midwives were very helpful with breathing techniques and changing positions. I had an epidural with a weak dose and I could still move around. I stayed in for 36 hours. I found it a lot better than I had heard, no shaving, enema or forced episiotomy, my baby was delivered straight onto my chest and the midwife helped latch her on. Then once in my room she showed me various feeding techniques and explained the main problems I would encounter. It was a 100% positive experience and we are planning a repeat performance," described one expat who had a baby in Granada.
An expat who gave birth at a hospital in Barcelona said, "I didn't choose [my doctor]. They are assigned through the local Social Security System. I delivered in a hospital without any type of pain management. I did have the option of having an epidural, but decided against it. I stayed in the hospital for 2 days after the delivery. It was a positive experience overall, but I was somewhat disappointed with the lack of support for breastfeeding.
About the Author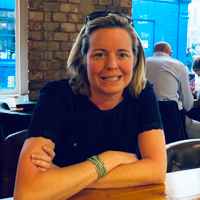 Betsy Burlingame is the Founder and President of Expat Exchange and is one of the Founders of Digital Nomad Exchange. She launched Expat Exchange in 1997 as her Master's thesis project at NYU. Prior to Expat Exchange, Betsy worked at AT&T in International and Mass Market Marketing. She graduated from Ohio Wesleyan University with a BA in International Business and German.
Some of Betsy's articles include 12 Best Places to Live in Portugal, 7 Best Places to Live in Panama and 12 Things to Know Before Moving to the Dominican Republic. Betsy loves to travel and spend time with her family. Connect with Betsy on LinkedIn.
Comments
egorhunka
Betsy - Could you please tell me the name and contact info of the company you are contracted with for your health insurance. The 1017 Euro premium you are paying sounds like a good option. Thanks, Lou Defrain [email protected]