13 Best Places for Families to Live in Costa Rica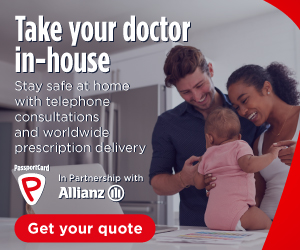 Summary: Expats in Costa Rica talk about the best places for families to live in Costa Rica. From the cool climate of the Central Valley to the beautiful beach towns in Gaunacaste and Costa Ballena, proximity to international and bilingual schools, safety and lifestyle are all taken into consideration.
On our Costa Rica Expat Forum, expats often reply asking, "Do you have any preferences regarding beach vs mountains vs San Jose area?" And, they inquire, "Are you planning to send your kids to public or private school?" That question opens up a lot of discussion about public schools requiring residency, which takes anywhere from many months to several years.
While our article 7 Best Places to Live in Costa Rica covers an amazing list of places to live in Costa Rica, it doesn't specifically focus on the needs of families. Families are looking for good schools, activities for their kids and safe neighborhoods with other families in the area. Families considering a move to Costa Rica use our forum to ask expats to recommend family-friendly places to live in Costa Rica. Below are 13 of the best places for expat families to live in Costa Rica including information on nearby international schools.
The Central Valley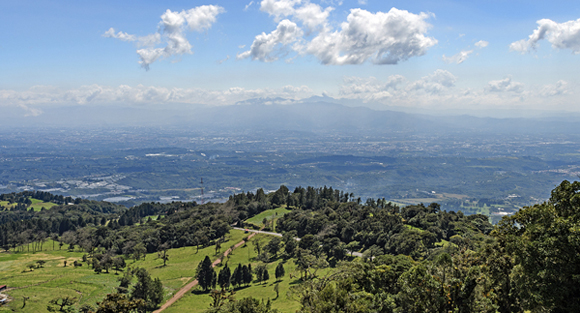 The Central Valley includes San Jose and nearby mountain towns like Escazu, Atenas, Grecia, San Ramon, Heredia and many others. "The Central Valley is one of the most popular areas for many expats. Higher elevation makes for cooler temperatures and there are a variety of smaller towns outside the downtown area that are popular," wrote Steve Linder in his article, Tips for Buying Property in the Southern Pacific region of Costa Rica.
While many families thinking about moving to Costa Rica first dream of living at the beach, the majority end up in this region. "Almost everyone I know (including my family) that started out owning/buying/living at the beach, ended up moving to higher cooler areas. Enjoying Costa Rica beaches as a tourist on a vacation vs living working and having kids are two different worlds. My family moved here in 2001 with the same focus, and after 6 months of HEAT and humidity and all the other things mentioned, we headed for the Central Valley, and visit the beach whenever we want, it's only 30-45 min away now," said one expat who moved from the beach to the Central Valley.
Proximity to great hospitals and healthcare is one of the key reasons that expat families choose the Central Valley. One expat said, "Many families will choose the Central Valley due to access to the best hospitals and schools. Cheaper to live there as beach living does cost more, especially when using AC as electricity is not cheap."
Another expat in CR added, "There is much more activities for both adults and children to do around/nearer the San Jose area, than at the beach, especially as a child grows up. Not much extracurricular activities are offered by schools so you have to search them out and be willing to travel around the area. Many public schools operate with either morning or afternoons classes. Every weekend in San Jose there are music and art shows, with many open to the public at no cost. The beach can get old very quickly, especially for those who like variety."
Best Places for Expats Families to Live in The Central Valley
Escazu
With a population of nearly 15,000, Escazu is about 25 minutes from both the American International School and the Country Day School. "A town called Escazu is closer than Santa Ana [to San Jose] but very costly due to cluster of wealthy Canadians and Americans, and Ticos. Escazu is most like a higher end American neighborhood," described one expat. "The most well known [town in the Central Valley outside of San Jose] is Escazu, popular with the more affluent and younger crowd, loaded with shopping, great hospitals and lots to do and almost in downtown San Jose. This area has lots of high rise condo and apartment buildings as well as higher end single family homes. Healthcare is a breeze since CIMA hospital is right in Escazu. The second largest mall in all of Central America, the MultiPlaza, is here. If you want to be surrounded by familiar institutions like Walmart, Pricemart and OfficeMax -- and designer stores, like Ralph Lauren, this is the area for you," advised Steve Linder in his insightful article.
Cariari
"Take a look at Cariari - Belen, within the Province of Heredia. The Cariari Country Club is there and it would be possible to live within walking distance to the American International School a great school with great teachers. I suggest renting first to see how you like it. There is a good mix of Americans, Canadians, Costa Ricans and other nationalities in the area. There are nice living areas not far from the airport and City Mall, the largest mall in Central America. Crime is relative. I rented a home in Cariari with a teenage son and felt relatively safe because I/we took precautions. Cariari and Belen can be a little warmer than other areas of the Central Valley. Be prepared for sticker-shock. Costa Rica is not cheap," commented one expat.
Santa Ana
Santa Ana is 15 minutes from the Country Day School and 35 minutes from the American International School. With a population of approximately 12, 200, Santa Ana is another one of the more popular expat towns. Pan-American School is located in Santa Ana.
Heredia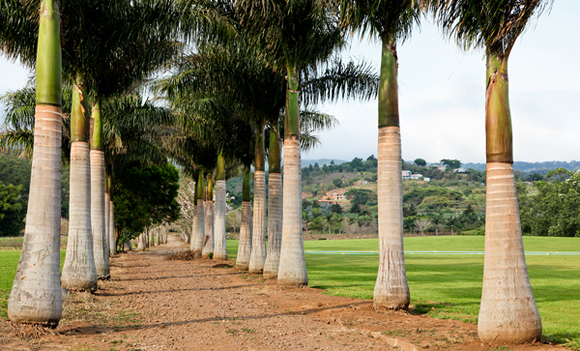 The city of Heredia in the province of Heredia is 25 minutes from the American International School and 50 minutes from the Country Day School. The European School is located in Heredia. "Heredia is large, by C.R. standards and busy. It's very close to beautiful mountains to the north and good proximity to San Jose," described one expat. "The Heredia area has a variety of climates. It is cooler where I live. 15 min. drive up the mountain from me, it is even cooler. You can buy whatever you need locally and it is a fairly short trip to San Jose (capitol) which has museums and other attractions. If you like nature, just up the mountains there are amazing the forests and parks such as Barva Volcan. I like it here but it would not be for everyone," said another.
Ciudad Colon
Cuidad Colon is less expensive than Santa Ana and Escazu and very close to The Country Day School. It's a small town with a low-key, local vibe. According to Wikipedia, Cuidad Colon is home to the University for Peace, which brings students and professors from all over the world to this United Nations-mandated university.
Other Expat Towns in the Central Valley
Other popular towns in the Central Valley are Grecia, San Ramon, Atenas and Puriscal. We skipped these and several other expat-friendly towns, because they are further from international schools, employment opportunities and tend to mainly attract retirees.
Expat-Friendly Schools in the Central Valley
For families who are planning to send their children to private schools that offer bilingual, American or British curriculum, here are some of the most recommended schools for expats in the Central Valley.
American International School (Cuidad Cariari, Heredia)
Located in Ciudad Cariari in Heredia, the American International School (AIS) is one the most well known K-12 international schools in the Central Valley. AIS is 15 minutes from downtown San Jose, 30 minutes from Escazu and 40 minutes from Atenas. One parent of an AIS student said, "AIS is accredited by AdvanceED, so the curriculum is very similar to the curriculum used by the majority of schools in the U.S. When it was necessary to address a weakness in a particular subject, the teachers were very helpful and wasted no time in proving support and communicating with me along the way. As for preparing for repatriation, AIS employs a College Counselor that is active in preparing high school students for college. This school is small, less than 300 students, but the atmosphere is safe and friendly with a focus on student success. Every teacher I have met is enthusiastic and enjoys his/her job. I would also encourage any parent to be prepared to volunteer their time in support of the school because AIS depends on parent-volunteers to serve on various committees. Overall, I am very satisfied with AIS!" Another expat added, "My wife's niece recently graduated from the American School and had scholarship offers from 6 US Universities. When I heard Harvard was one, I told her to forget the others. So at least on her I am impressed. She is to study International Relations, perhaps a future Ambassador? As with all things the effort put into it determines the results."
Country Day School (San Rafael, Alajuela)
Another one of the most prestigious schools in Costa Rica is The Country Day School. This K-12 American school was originally located in Atenas, but moved to its new campus in San Rafael, Alajuela in 2016. The San Rafael campus is 15 minutes from Cuidad Colon, 20 minutes from Santa Ana, 20 minutes from Atenas, 25 minutes from Escazu and 1 hour from Puriscal.
Other Schools in the Central Valley
Other notable schools for expat students in the Central Valley include the British School of Costa Rica in San Jose, Lincoln School in Heredia, Tree of Life International School in Santa Ana, European School in Heredia and Pan-American School in Santa Ana.
Best Places for Expats Families to Live in Guanacaste Province
As mentioned above, you will hear many expats advising newcomers, especially those with kids, to focus on The Central Valley. In the end, it's all about personal preference. If you're going to Costa Rica to live near the beach, the coastal towns in Guanacaste Province are gorgeous.
Playa Hermosa and Playas del Coco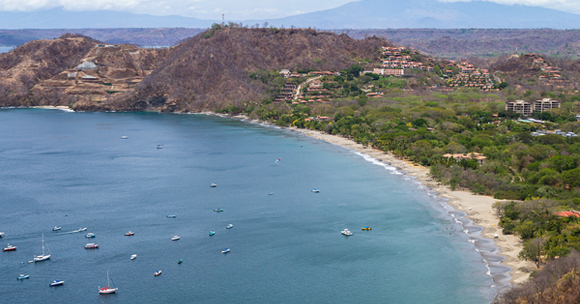 Playa Hermosa in Guanacaste Province is often confused by readers with the popular surfing town of Playa Hermosa de Jaco in Puntarenas Province. Playa Hermosa in Guanacaste is just north of Playas del Coco. Lakeside International School (described below) is located 15 minutes inland from Playa Hermosa and Playas del Coco. One expat said, "I bought my condo in Playas Del Coco. I really like the ocean and I knew that's what I wanted. I watched some videos about Grecia and it seems a very nice place but to me there is something missing, the ocean. Not everybody likes the same things! We put window screens in our condo and we have ceiling fans and now that we are more used to the heat we only turn on one of the AC splits for a few hours during the night. I love walking on the beach and buying cheap red snapper. We also had to find local grocery stores where the meat is much cheaper. Most fruit we get from the fruit stand. The condos here are selling like crazy. An American guy put his 3 condos for sale and in a few weeks a Canadian lady bought them. The same thing with 2 condos next to mine. Most tourists end up asking me information about applying for residency here. I love this place! Our pool and grounds are so beautiful!" When someone asked about the temperatures, one member replied, "Right now it is 88 degrees F and 58% humidity. We don't have our A/C on. The high temp typically varies between 86 and 89 degrees during the daytime (a bit hotter in dry season). and humidity can get much higher. For lows, the coolest I have ever seen it get at night is 77 degrees F (just recently), a few degrees higher in dry season."
Expat-Friendly Schools in the Playa Hermosa and Playas del Coco Area
Lakeside International School
Lakeside International School serves students from 3 to 12th grade. A member in Costa Rica said, "I wanted to let you know about a really cool school in Sardinal (Carrillo, Guanacaste). It's called Lakeside International, and it's private and bilingual. It's academically great and has a hydroponics garden out back! Additionally, students involved with Global Leadership Adventures tend to visit in June and July. It has up to date technology and turns out great kids, plus Guanacaste is a fantastic area. Best of luck y pura vida!"
Playa Flamingo, Brasilito and Potrero Area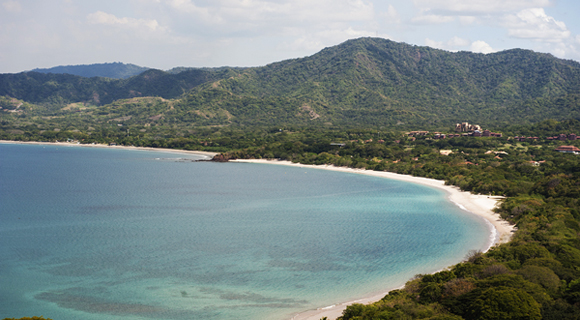 "Brasilito, Playa Flamingo and Potrero. Excellent Expat communities but integrated with the local culture. Also they have two excellent accredited schools if you bring the kids. I would definitely check out Flamingo/Potrero," advised one expat. The schools mentioned are La Paz Community School and Costa Rica International Academy (described below). Brasilito is 15 minutes north of one of Guanacaste's most famous beaches, Playa Conchal. Playa Flamingo and Potrero are just a few minutes up the coast from Brasilito.
Tamarindo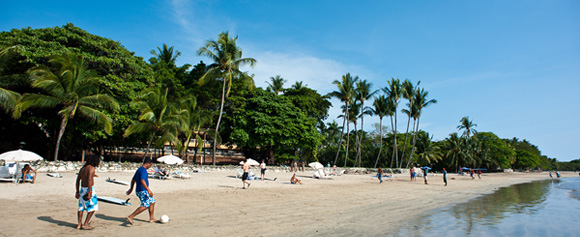 30 minutes south of Brasilito, is the popular surfing town of Tamarindo. "Having been to both towns [Jaco and Puntarenas] in the past month, I would recommend you skip Jaco and go to Tamarindo if you want waves/surfing, or to Playa Hermosa about an hours drive north of Tamarindo if you want small waves. FYI, there are about 4-5 Playa Hermosa's up and down the Pacific coast here," explained one expat. "My wife and I chose Tamarindo for a comfortable place to live with an ocean view (condo), and decent amenities nearby: a variety of restaurants, a good grocery store, medical care, etc, and reasonable access to the Liberia airport (a little over an hour)," said another expat. To reach either of the international schools (described below) in the area, it's about a 30 minute drive.
Expat-Friendly Schools in the Tamarindo, Brasilito, Playa Flamingo, Potrero Area
La Paz Community School
La Paz Community School in Playa Flamingo is an IB, bilingual school with programs for all ages from toddler through 12th grade. An expat in Guanacaste said, "There is a wonderful school here called La Paz. It is a bit cheaper and MANY expats and Ticos send there children here."
Costa Rica International Academy (CRIA)
Costa Rica International Academy (CRIA) is located in Brasilito. CRIA was originally founded as the Guanacaste campus of The Country Day School. It was renamed Costa Rica International Academy and became self-governing and independent of Country Day in 2014. "My son graduated from high school at Country Day School, Guanacaste Province [now CRIA]. I was quite pleased with his educational experience. We lived in Playa Flamingo and felt quite safe," explained one expat whose son graduated from the school.
Costa Ballena
In the article, The Costa Ballena Region of Costa Rica, Steve Linder describes Costa Ballena saying, "This area is also home to a number of well known beaches in Costa Rica and noted for the large enclave of north American and foreign baby boomers, retirees and expats living in the area. There are a number of high end hotels and restaurants and the region is also home to the Marine National Park Playa Ballena."
Best Places for Expats Families to Live in Costa Ballena
Uvita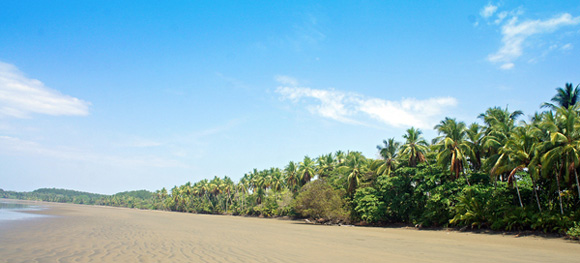 Marino Ballena National Park is located in Utiva. This beautiful park is home to some of the most breathtaking beaches in Costa Rica. Escuela Verde in Costa Ballena is a bilingual school located in Utiva (described below). "Uvita is a great area. There's lots to do there, close to Domincal for live music events, an easy drive to San Isidro for big city things and close to Panama when you want to shop duty free. There's a large expat community in the area between Uvita and Ojochal, great beaches, a weekly farmer's market and some of the best restaurants in the country are in the area. The weather is nice, not too hot like Guanacaste and plenty of water so no water issues. The crime is low in the southern zone thanks to the passport control checkpoint at the Baru River bridge in Dominical that keeps riff raff from heading south of that bridge. The new coastal highway to the north is a breeze and drive time to San Jose is an easy 3 hours from Uvita on great roads," described one member.
Ojochal
In his article, 11 Tips for Living in Ojochal, Costa Rica, Steve Linder wrote, "Ojochal is a well known international residential community, not a tourist town. It has a larger percentage of foreigners than nearly any other town in Costa Rica. It is often referred to as 'the Culinary Capital of Costa Rica' since many expats have opened restaurants there offering food from their home countries." "Zoning laws have been strictly upheld in the area with limits on height so NO high rise buildings and less deforestation than elsewhere in the country," he later wrote on the forum.
Expat-Friendly Schools near Utiva and Ojochal
Escuela Verde in Costa Ballena
Escuela Verde in Costa Ballena is located in Uvita and 15 minutes north of Ojochal. Escuela Verde is a bilingual, Montessori-style, private school for students from pre-K through 6th grade. One parent described the school saying, "The buildings are new. There are computer facilities, the buildings are all open and airy, what the facility lacks in physical aspects is more than made up for by the dedicated staff and excellent curriculum. There are outside events, nature related, clean ups, hikes, etc. The school offers classes in both Spanish and English and all students are exposed to both languages. The fee for students is about $2000 per year and is adjusted for those in need."
About the Author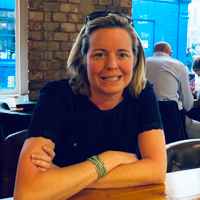 Betsy Burlingame is the Founder and President of Expat Exchange and is one of the Founders of Digital Nomad Exchange. She launched Expat Exchange in 1997 as her Master's thesis project at NYU. Prior to Expat Exchange, Betsy worked at AT&T in International and Mass Market Marketing. She graduated from Ohio Wesleyan University with a BA in International Business and German.
Some of Betsy's articles include 12 Best Places to Live in Portugal, 7 Best Places to Live in Panama and 12 Things to Know Before Moving to the Dominican Republic. Betsy loves to travel and spend time with her family. Connect with Betsy on LinkedIn.