Expats in Mexico: Pros and Cons of Living in Mexico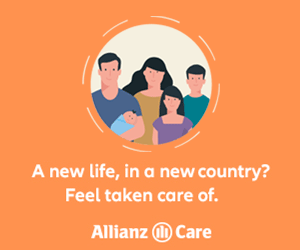 Summary: Expats in Mexico share some of the pros and cons of living in Mexico. Topics covered include where to live, the bureaucracy, the people and more. Expats in Mexico seem to all agree that you'll have to come down and explore the country to find the perfect place for you!
Pro: Expats Can Navigate Bureaucracy with Guidance
Here are comments from expats about getting your visa from the Instituto Nacional de Migracion (official). (INM on Wikipedia):
"I would take everything you showed the Consulate. All INM offices are not equal."
"It's a lot easier to visit the INM office and ask them what documents they need. You need a lawyer if you don't know how to get your pictures taken or how to walk into a bank and pay the fees."
"Basically, [having a lawyer will] save you lots of frustration from spinning your wheels. Also most of the documents are in Spanish, and she also knows what they want and how they want it. Well worth her modest fee."
"IMO, it helps when you don't know the process and language... A lawyer can guide you through fast efficiently, having exact docs translated. We used a lawyer for ours, very professional and quick, well worth the money and we all need to establish a relationship with a good lawyer for future issues."
In Mexico, real estate lawyers are Notarios, not Abogados. Notarios are specialized attorneys, who deal with real estate, trusts, wills, contracts, etc., and are appointed by the state government. Regular attorneys (abogados) cannot do these things, and would just have to hire a notario to finish the job for you; closing, filing, searching titles, etc.
Expat Safety in Mexico
If you are trying to decide where to live in Mexico, we urge you to read the most recent travel warnings, visit before you move and talk with other expats already living in your possible destination city or town. This will enable you to make a truly informed decision.
Some places are relatively safe, while others are becoming so dangerous that expats are moving away.
Con: Expats in Mexico Face Crime and Drug Cartels
Expat frequently discuss crime and the impact that drug cartels have had on many areas around the country. News agencies across the world have reported on incredible violence. Many expats feel that this is overblown and believe few people who are not involved with the drug trade get harmed or killed. Others do believe it has gotten worse in their areas and have left the country or plan on doing so when they are able.
Pro: Many Expats Believe It Is Safe... with Precautions
One expat wrote about safety in Mexico: "I couldn't agree more with the opinions of the others that have written. We were told we'd come down here and get our heads chopped off. I was scared to come down here. We are in Playa del Carmen, and we've never had any problems. As in the states, you use your head, learn what areas of the city to be careful or stay away from, There are those areas in every large city, anywhere in the world. We have also found most everyone we run into are extremely nice, friendly people. They are loving, considerate, helpful people. We are happier here, and feel safer, than we did in the States. We lived in a suburb of Seattle before we came here. Do your research, learn where the drug cartel runs the most of their business and what areas are the most dangerous. . .that's what we did. This side of the Caribbean is good."
Another expat advised others to, "Say No to drugs and you'll be fine."
Expats living in Lake Chapala had a serious debate about safety in that region, which is quite popular with expats.
Also read this thread about thoughts from expats about crime in Ajiic.
Tips For Expats Buying Property in Mexico
Pro: Many Expats Are Very Happy in Mexico
In our article about the Nine Best Places to Live on Mexico's Pacific Coast, we advise that, "Buying real estate in Mexico can be a minefield for uninformed newbies. Real estate transactions are complicated, official paperwork is written in Spanish, and the purchasing process includes steps that might not be familiar to American and Canadian buyers. In addition, brokers and real estate agents aren't legally licensed in Mexico, so the wrong real estate agent can lead you astray."
With that being said, the article has rave reviews from expats that are living in Mexico and enjoying the expat they imagined.
A single female expat in Puerto Vallarta talked about safety, "I love living in PV, been here as a single female for 14 years. Very safe, lots of English spoken. If you live right on the beach, which is more expensive, there is no pollution, fresh air, and a little cooler, with the ocean breeze. Biggest problem in life is figuring out which bathing suit to wear!!!! And what day the repairman will show up!" Another expat said, "Puerto Vallarta is over 200 K people with a bunch more in the high season. We have Costco, Sams, WalMart, Soriana, Mega and tons of local markets. PV relies heavily on the tourist trade and the locals understand that. There is a LARGE force of tourist police who are here to serve and protect. The local public transportation system is unmatched."
Meeting People in Mexico
Pro: Expat Find Lots to Do in Mexico
"There is so much to do here and lots of people who speak English. The locals are very friendly. There are always exceptions but we have been very happy. It is a noisy country and there is dust. There is a theater group, a community choir, an art society and a multitude of clubs, restaurants, live music that you will recognize," explained an expat in Lake Chapala.
Expat Cost of Living in Mexico
Pro: Expats Can Live Well on Less in Mexico
An expat in Mexico City reported that, "You can live here relatively cheaply if you are not in a tourist and/or expatriot area. Forget about Cabo San Lucas or San Miguel de Allende. Learn the language and live as a Mexican does. The taxis are cheap. If you don't want to hail them off of the street, call a private company. Don't be afraid to be the center of attention."
Another expat living in Rosarito wrote that his housing costs were "lower in Mexico. Half to 2/3 less."
Expat Health Care in Mexico
Con: Expats Face Health Care Challenges in Mexico
"Prices for IMSS depend upon age, and pre-existing conditions are not covered, or may even exclude you from eligibility. Seguro Publico is generally free, or almost free, depending upon your family situation, home, etc., and is for those without any other insurance coverage. Neither are really insurance, but are socialized medical care programs for legal residents of Mexico; citizens and those with residence visas. Quality of care can vary widely from one area to another and waits can be very long; often requiring arrival at 6:30 AM and waiting much of the day, only to be referred to the next day, or another location or provider. Appointment times can take several weeks; even months. That is why most use private MDs & clinics for routine care, which is usually prompt and excellent. That said, we had to move back to the USA, having maintained our Medicare during our 13 years in Mexico. Why? Old age ailments, including cancer, heart disease, COPD, etc., etc., and also the availability of VA Medical Hospitals & Clinics. Private care in Guadalajara was fantastic and generally superior to that in the USA, but we were running out of resources and are much too old for private Mexican insurance," explained another expat in Mexico.
Pro: Private Health Insurance for Expats in Mexico
Con: Your Age Impacts Your Health Insurance Options
"If you are young enough, say below 60-65 depending on the company, you may be able to buy private hospitalization coverage. Generally, it will not cover routine doctor visits or medications that are not the result of a covered incident. Those, you pay out of pocket & they are quite affordable. However, some pre-existing conditions may be excluded from coverage. As you age, the premiums will increase significantly each year, sometimes becoming impossible for elderly expats on a limited budget, forcing them to the public triage system, Seguro Popular, which is usually free for those without other insurance," reported one expat.
"Getting private medical insurance in Mexico for a senior citizen can be very difficult; even impossible over the company's cut-off age. Seguro Popular may be the only remaining option and is available to all legal residents, but the quality and availability of services can vary greatly from one area to another, and it remains a public socialized triage system, not an insurance paid system," explained another expat.
Pro: Some Retirees from the US Keep Medicare While Living in Mexico
One expat said, "Other than getting the catastrophic-only coverage for Mexico, what many, MANY, MANY expats do is 'self insure' for their needs in Mexico, and plan to go north to use Medicare, should something serious arise. Medical services are so cheap here compared to the States, it becomes obvious as to why people do this. For example, a typical price for an appointment with a top specialist in a metropolitan area is 500 pesos ($25 US), sometimes 600 pesos ($30). Your 'local doctor'/GP outside the big city is typically 200 to 300 pesos ($10 to $15 US). Hospital stays are likewise MUCH lower than in the US. (prices adjusted for current exchange rate 1/2027)
Pro: Some Expats Like the Quality of Care in Mexico
An British expat in Monterrey, Mexico, who has utilized the national system while living in Mexico, remarked, "Excellent. I have had open heart surgery in the national system, I was diagnosed promptly and the level of care was as good or better as that in the USA. More recently I broke a bone in my foot and was X-Rayed, diagnosed, and treated in less than 90 minutes. Level of service significantly better than in the UK. And all free of charge. I live about 10 minutes from the hospital zone which is crammed with care facilities of every kind. One of the best is the Muguerza. There are many. Care is as good as anywhere in the world. The national system has specialist hospitals such as maternity, skeletal, cardiac, etc."
"Quality of medical care is excellent in the private system, especially in the Guadalajara area, but is quite variable, but improving, in the public system. Private insurance carriers often have offices in, or near, major private hospitals in the larger cities," said another expat.
"Borne out by our personal experience: absolutely top-notch medical care IS available in Mexico, particularly in the larger cities. As long as we have coverage here in Mexico, we have no qualms whatsoever in getting our medical care here," praised one member who moved to Mexico .
Con: Hospitals Sometimes Require Payment in Advance
"I just read a blog from a woman living in Mexico, who had a medical emergency and had to pay $12,000 dollars (not pesos) to the hospital. Apparently, they will not release you until the bill is paid. I am assuming this is a private system hospital. So, the subject of health insurance is indeed a very important topic, when one is over a certain age. Also, in the public hospitals, you need someone to stay with you like a nurse, because things are not the same as in the US. This system seems fine with ordinary things, but long term severe ailments may require to either return to the US or pay cash," cautioned one expat.
"Even if you have certain north American or Mexican health insurance plans, you may not be aware that upon entering a hospital with some sort of fatal condition, like having a stroke or heart attack, you will have to pay upfront before gaining entrance, and will then, hopefully be re-embursed," said another expat.
Pro: Prescription Medicine in Mexico
"Common prescription medicines are available without a doctor's script, except for antibiotics and narcotic medications. They need a doctor's prescription. Up to 50% lower than the US. I get a 10% discount at the local supermarket's pharmacy with a Federal discount card (INAPAM). You have to be over 60 and a permanent resident," commented one expat in an expat healthcare report.
"Everything except antibiotics and mind altering drugs require no prescriptions. It's possible to get free prescriptions for many drugs but availability in the health system's pharmacies is patchy," added another expat in Mexico who provided advice about healthcare in Mexico.
"Buying your medications will be pretty easy, and economical if you compare prices at various farmacias. Generic names will make it easier, so be sure to know them. You can find them on original packaging, or online. Just walk in and ask for what you need. Quality is just fine. Some are made in Mexico and some are from Europe, India or more rarely from the USA (expense!) All the same places where US medications are manufactured; but we seldom know it. Mexico does not allow handling and re-packaging of most medications, to avoid contamination or errors, etc. So, you will get factory packaging; usually in boxes of 14 or 28 in blister packs. The larger sizes are more economical at most places," reported another expat.
About the Author

Joshua Wood, LPC joined Expat Exchange in 2000 and serves as one of its Co-Presidents. He is also one of the Founders of Digital Nomad Exchange. Prior to Expat Exchange, Joshua worked for NBC Cable (MSNBC and CNBC Primetime). Joshua has a BA from Syracuse and a Master's in Clinical and Counseling Psychology from Fairleigh Dickinson University. Mr. Wood is also a licensed counselor and psychotherapist.
Some of Joshua's articles include Pros and Cons of Living in Portugal, 10 Best Places to Live in Ireland and Pros and Cons of Living in Uruguay. Connect with Joshua on LinkedIn.
Comments
grapenut
i asked medicare if i could use my card in mexico. they told me that only inpatient is covered and only 80%. contact your local FBU at the u.s.embassy for more info. dont need an appt. unless u got some serious stuff u need info about.
JonnyDanger
Pro: Freedom. Personal freedom. Con: Life in Chapala/Ajijic. Bored, salty, hard drinkers. Pro: Spanish is to me a better language, easy to learn, sounds nice .. singsong. Con: Roads are generally bad. Many items are much more expensive. Buy something used and it's really used. Mexicans are poor, two rungs above Cuba. The thieves are bold beyond belief.