5 Important Tips about Healthcare for Expats in Chile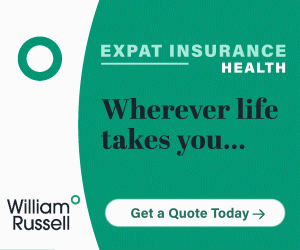 Summary: After considering their individual health, Expats moving to Chile should carefully consider the health care options where they'll live, and what else is available in the immediate vicinity.
Expats moving to Chile need to carefully consider their overall health and their health-care needs before their move. This should be a factor in determining where you live and the types of insurance you'll need as a resident in Chile.
Health Care Options For Expats in Chile
Health care in Chile involves a public agency called FONASA, which is an agency responsible for collecting and disbursing funds for healthcare, and also private options. In order to qualify for public health care, you must be a legal resident paying taxes in Chile.
Private insurance companies called Instituciones de Salud Previsional (ISAPREs) enable care by private providers at private clinics and private hospitals, but they are typically much more expensive. Those that opt for ISAPREs pay more than the 7% mandated for FONASA.
In order to receive the best quality care, Expats should ensure that they have international health insurance that will cover them in Chile and in their home countries.
Quality of Care for Expats in Chile
As is the case with many countries throughout the world, the quality of care in Chile is generally better, and more comprehensive, the closer you are to a major city - especially Santiago.
The level of training, equipment, medicines, facilities and more is on par with other industrialized nations.
Remember that Medicare does not apply overseas.
Prescriptions in Chile
Before coming to Chile, obtain all of your prescriptions and make sure they include generic names. Prescriptions should include medicines, eye glasses/contacts, and any other medical devices or supplies.
As with the medical care, available pharmaceuticals are on par with other developed nations.
Here is a list of the Ten Best Pharmacies in Santiago, Chile
In many countries you will not need a prescription for drugs that require one in the U.S., U.K. or Canada, for example.
Medical Evacuation
As there is always the possibility that an emergency may require a return home, the U.S. Department of State "strongly recommends supplemental insurance to cover medical evacuation."
Here is a list of companies provided by the U.S. department of state that offer medical evacuation.
Hosptials in Santiago
According to the U.S. State Department, Santiago has two private hospitals accredited by The American Hospital Association:
For more information about Chile, read 10 Tips for Living in Chile and visit our Expat Forum for Chile.
About the Author

Joshua Wood, LPC joined Expat Exchange in 2000 and serves as one of its Co-Presidents. He is also one of the Founders of Digital Nomad Exchange. Prior to Expat Exchange, Joshua worked for NBC Cable (MSNBC and CNBC Primetime). Joshua has a BA from Syracuse and a Master's in Clinical and Counseling Psychology from Fairleigh Dickinson University. Mr. Wood is also a licensed counselor and psychotherapist.
Some of Joshua's articles include Pros and Cons of Living in Portugal, 10 Best Places to Live in Ireland and Pros and Cons of Living in Uruguay. Connect with Joshua on LinkedIn.