Moving to Indonesia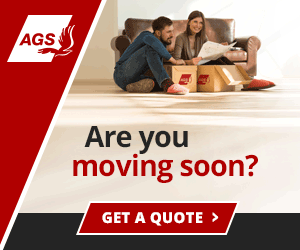 Summary: Expats discuss what they wish they had known before moving to Indonesia. Locals say "yes" even when they really mean to say "no" and traffic can be a nightmare. But, there are many of positives, too.
Expat Life in Indonesia
"The local's lives revolve around work, getting to work and family affairs, photography and facebook but beyond that I can't comment. Expat lives revolve around work and family too of course but the family bit comes and goes. Many seem to let the nannies take over and participate in a lot of golf or women's organizations, and football/rugby. For us we travel, throw house parties, and participate in school activities. Don't worry too much. It's pretty easy life here but will require patience a plenty. Traffic is horrible! But I get lots of reading done in my Mitsurbishi Grandis. Good staff are very important and should be rewarded with your trust and better than average pay if you find good ones. We love ours. Finally, as usual, a little bit of the local language goes a long long ways. Vocabulary is the key here b/c the rest of the language is easy," commented one expat living in Jakarta.
"Since it's a muslim country, they prioritize family and praying accordingly. Also, even though it's not their own holiday (i.e. Chinese New Year), they still would like to celebrate such occassion by not working and staying at home," said another.
Culture Shock in Jakarta
When we asked expats about culture shock in Jakarta, one replied, "The biggest culture shock for me has been the noise level. For some of the quietest spoken people, the Indonesians can be the noisiest when they get a loudspeaker or microphone in hand...& it can be daunting coming from all directions.
Indonesians Are Not Accustomed to Saying "No"
"People are afraid to say "no". Rather than say they can't or don't know something, they will say yes & then blunder through whatever they are doing. i.e. my husband is mentoring at work & has to ask 50 questions before he realizes his Indonesian colleague doesn't know what he's talking about. Or, tell a taxi driver the address you want to go to & he doesn't know where it is but drives in the wrong direction, so you have to direct him all the way. You cannot get angry & shout at someone in Indonesia, they will close down totally. To 'lose face' is the worst thing for an Indonesian, therefore they won't own up to not knowing something & shouting at them makes it worse," explained one expat.
International Schools in Jakarta
ACG School Jakarta welcomes students from Kindergarten to Year 13 (same a senior in US). Kindergarten currently costs $10,000 USD. Other years cost between $15-20,000 USD. ACG is located in South Jakarta accessible from the Ring Road.
The British School Jakarta welcomes children as young as 3 through the end of high school. It is located 7km southwest of Jakarta in South Tangerang. Yearly fees range from $19-13,000 USD (foundation / pre-school fees are less).
Nord Anglia Education School welcomes children from 18 months through 12 years of age. The school has a sizable Dutch enrollment and offers both a a Dutch and English curriculum. It is also located in South Jakarta.
Jakarta International School is located in North Jakarta and welcomes student from pre-k through high school.
Deciding Where to Live
"Try to communicate with people already living here to survey their housing situation. Select your neighborhood based on convenient drive to work and school. Use a reputable agent, or better yet, use many agents. Be firm about your requirements so you aren't dragged to the listings they are pushing, but the properties that meet your needs. Visit your prefered property at noon or 3 p.m. to hear how loud is the local mosque's call to prayer (because you don't want to discover this on your first night in the house when the 4 a.m. call is made!). Highly recommend having a housing audit (electric, plumbimg, mechanical) before signing a contract, and get a maintenance contract from a vendor of your chosing, not the owner. In this city, it is more the rule than the exception, that having maintenance done after the owner had been paid is an exercise in frustration," recommended one expat.
A doctor moving to Cipete Selatan (South Cipete) in Jakarta asked for advice about where to live. One member offered some important advice, "LIVE CLOSE to where you work - 10 min taxi drive - traffic builds-up from am and after 5pm it exponentially gets worse to 7pm. Kemang is nice / expat area BUT - getting in and out is brutal - small streets and the traffic crawls.. But, if you place of employment is close - then not too much a problem. I lived in the Thamrin area near Plaza Indonesia and found it to be a good Central location but if I worked near Kemang - I would chose to live much closer because of the traffic issues."
Typical Housing for Expats in Indonesia
When we asked what type of housing expats live in, one replied, "Single family detached house which is typical for most expats in our area. High-rise apartments are also popular for those not wishing to employ a lot of staff for gardens or security, and those who don't want to worry about their homes when traveling." Another said, "Most of Expat families particularly with children have larger house and swimming pool has to be included. If no house is available with swimming pool, they family mostly end-up in a compound with various expat lives from different companies. For couples with no children, they mostly stay in a serviced apartment."
Healthcare in Indonesia
In our article, Healthcare in Indonesia, expats discuss the importance of health insurance, the quality of healthcare in Indonesia and how some expats routinely travel to Malaysia and Singapore for medical care.
Don't Become an Ugly Expat
"Don't become an ugly expat. Treat your staff & new found friends with respect & dignity & they will do their utmost to make your stay in their country one of the happiest experiences of your life. Leave if you don't like it here, but don't think you are better than the locals (no matter their social position)...you are not, you are just different & had a different upbringing (not always a better one!)," advised one expat.
Terrorism in Indonesia
According to the US State Department, "Since 2002, Indonesian police and security forces have disrupted a number of terrorist cells. Although extremists in Indonesia continue to aspire to carry out violent attacks against Indonesian and Western targets, police have arrested more than 1,700 individuals on terrorism-related charges since 2002 and have greatly reduced the capacity of domestic terrorist organizations. Extremists may target both official and private establishments, including hotels, bars, nightclubs, shopping areas, restaurants, and places of worship. Whether at work, pursuing daily activities, or traveling, you should be aware of your personal safety and security at all times. Recent incidents of extremist violence include the May 2018 bomb attacks against three churches in Surabaya that killed 15 civilians and injured 50 more, and an attack in January 14, 2016, by terrorists using guns and explosives attacked near the Sarinah Plaza in Central Jakarta, which killed four civilians, including one foreigner, and injured 17 others. In 2002, more than 200 foreign tourists and Indonesian citizens were killed by a bomb in Bali?s nightclub district. Currently, travel by U.S. government personnel to the provinces of Central Sulawesi and Papua is restricted to mission-essential travel that is approved in advance by the Embassy security office."
Crime in Indonesia
"Pick-pocketing, theft, armed car-jacking, and residential break-ins are common. Avoid travelling to isolated areas late at night. Beware of your surroundings, particularly vehicles or individuals that might be following you. Use a reputable taxi company or hire a taxi either at a major hotel or shopping center. Travelers have been robbed in taxis that have been painted to look like legitimate taxis. Credit card fraud is a serious and growing problem in Indonesia. Avoid using credit cards when possible. Criminals have 'skimmed' credit/debit cards to access and drain bank accounts. Use an ATM in a secure location and check the machine for evidence of tampering. Monitor your account statements regularly. Tourists and Indonesians have suffered from serious illness and have even died from 'drink-spiking' and drink poisoning incidents, particularly in clubs and nightspots in urban and tourist areas," cautioned the US State Department.
About the Author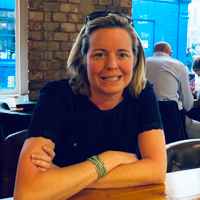 Betsy Burlingame is the Founder and President of Expat Exchange and is one of the Founders of Digital Nomad Exchange. She launched Expat Exchange in 1997 as her Master's thesis project at NYU. Prior to Expat Exchange, Betsy worked at AT&T in International and Mass Market Marketing. She graduated from Ohio Wesleyan University with a BA in International Business and German.
Some of Betsy's articles include 12 Best Places to Live in Portugal, 7 Best Places to Live in Panama and 12 Things to Know Before Moving to the Dominican Republic. Betsy loves to travel and spend time with her family. Connect with Betsy on LinkedIn.