Healthcare in Indonesia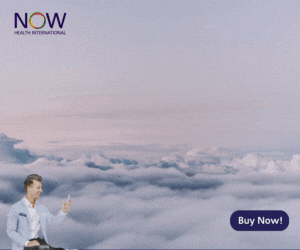 Summary: Expats talk about healthcare conditions in Indonesia, the importance of health insurance, traveling abroad for medical care and more.
Healthcare Conditions in Indonesia
Healthcare conditions in Indonesia vary greatly by region. Expats in Jakarta and Bali will have a much different experience with health care providers than expats in other areas. From the US State Department, "Sanitation and health care conditions in Indonesia are far below U.S. standards. Routine medical care is available in all major cities, although most expatriates leave the country for all but the most basic medical procedures. Psychological and psychiatric services are limited throughout Indonesia. Physicians and hospitals often expect payment or sizable deposits before providing medical care, even in emergency and/or life threatening situations. See our Embassy's website for a list of English-speaking doctors and hospitals, but keep in mind that even in large cities the quality of English-speaking medical personnel will vary and there are often communication difficulties. In remote areas there may be no English-speaking medical personnel."
"There are many clinics and hospitals [in Bali] that are privately owned, but the ones in rural areas are staffed by people who speak little English. The most most popular hospital is BIMC in Nusa Dua which offers superb healthcare. One can get the right healthcare needed in any area you are in, but not all have the same superior quality like at BIMC. An efficient ambulance service is available at BIMC. Taxis run 24/7 and they are another option to use when in an emergency. It is so important to have health insurance as costs can be hefty if one is hospitalized for serious issues," commented one expat.
The Importance of Health Insurance for Expats in Indonesia
"It's very important to have health insurance and if you're on an international scheme, then have the documents on the ready to give proof. If you don't have healthcare insurance, be prepared to pay a pretty penny when sorting health bills," advised an expat in Bali, Indonesia.
Another expat whose wife had a baby in Jakarta reiterated, "My wife gave birth to a baby girl in Indonesia one month ago. Before we moved here I was recommended to getting a private health insurance that will cover us anywhere on Earth (except for USA) from Pacific Prime Insurance Brokers. Lucky for us it worked well. We were directed to a good doctor and then to a good hospital for the delivery. So, I am writing to suggest others to find the right health insurance plan before they move."
Many Expats Fly to Malaysia or Singapore for Medical Care
An expat in Yogyakarta offered different advice about healthcare in Indonesia, "1. Fly to Singapore (if you can afford it) or Fly to Malaysia if you are not as wealthy. 2. Don't get sick ie make sure that you cut out on things that could become an issue like smoking, lack of exercise, overeating junk foods etc. If you get sick make sure that you have already built up a network that, through word-of-mouth, has provided you with names of medical specialists that will alleviate some of your conditions without sending you to the morgue."
While flying to another country is a good option, expats should be prepared for a medical emergency that doesn't allow for a pre-planned trip to Malaysia or Singapore. The US State Department advises, "We strongly recommend supplemental insurance to cover medical evacuation, which can exceed $100,000 per person." Many expat health insurance plans include medical evacuation.
Having a Baby in Indonesia
"If you feel comfortable in the country and your birth presents itself without any problems. By all means give birth in Jakarta, where you can stay close to your family, your other children, your house-help, your work (you can work until the last moment and keep all your maternity leave for when the baby is finally there)! You have friends visiting. You don't have that if you travel abroad to have the baby! I did that for my first 2 babies, as I was living in Cambodia and Myanmar, where local childbirth is really not recommended at all," advised one expat.
Availability and Cost of Prescription Medicines in Indonesia
We asked expats about if common prescription meds are available in Indonesia. One replied, "Yes. Drugsore is calle Apotik. Generally no prescription needed. Medecine is extremely cheap but take care not to buy forgeries!" Another answered, "Most drugs are easily available at pharmacies that are dotted everywhere. Most antibiotics can be bought over the counter, at a cost much less than in Europe."
"Local pharmacies carry a range of products of variable quality, availability, and cost. Counterfeit pharmaceuticals are a significant risk; patronize only reputable pharmacies," wrote the US State Department.
Bringing Prescription Medications When You Travel to Indonesia
Many expat newcomers arrive with a few months' supply of their prescription medications. And, other expats stock up when traveling back to their home countries. The US State Department advises, "Always carry prescription medication in their original packaging with your doctor's prescription. Be aware that Indonesian authorities may consider some prescription drugs as illegal narcotics. The government does not publish a list of which pharmaceuticals are considered contraband, and these decisions may be arbitrary."
Mosquito Borne Illnesses in Indonesia
"Malaria, dengue, Japanese encephalitis, and Zika virus are mosquito borne diseases in Indonesia. Prevention of mosquito bites is strongly encouraged; malaria preventive medication is needed in some areas. Pregnant women should be aware that Indonesia is a CDC Zika risk area and that Zika can be spread by mosquitos as well as sexual contact," wrote the US State Department.
About the Author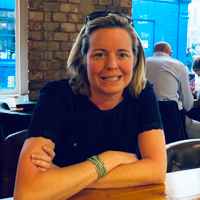 Betsy Burlingame is the Founder and President of Expat Exchange and is one of the Founders of Digital Nomad Exchange. She launched Expat Exchange in 1997 as her Master's thesis project at NYU. Prior to Expat Exchange, Betsy worked at AT&T in International and Mass Market Marketing. She graduated from Ohio Wesleyan University with a BA in International Business and German.
Some of Betsy's articles include 12 Best Places to Live in Portugal, 7 Best Places to Live in Panama and 12 Things to Know Before Moving to the Dominican Republic. Betsy loves to travel and spend time with her family. Connect with Betsy on LinkedIn.