Living in Lithuania
Last updated on Feb 10, 2022
Summary: Expats, digital nomads and retirees talk about what it is really like living in Lithuania. They offer advice about meeting people, cost of living, finding a home and more.
What do I need to know about living in Lithuania?
When we asked people what advice they would give someone preparing to move to Lithuania, they said:
"Living in Alytus is very cheap. A simple apartment will run you a fraction of what it does in other European countries. For a foreigner first moving to Alytus will cause great culture shock but after some getting used to you will really love the small details that makes this city great," commented one expat who made the move to Alytus.
What is life like in Lithuania?
When we asked people living in Lithuania what life is like and how people spend their time, they said:
"This is a very typical Lithuanian city. There is a very small international population. Most people have lived in this city all of their lives and can recognize a lot of their friends by simply walking down the street," added another expat who made the move to Alytus.
Is there a lot of diversity? Are people in Lithuania accepting of differences?
"The people are very closed up. There is little cultural diversity unlike Vilnius. But there won't be any backlash for a foreigner. People tend to accept internationals. It is a very quaint town and feels very homey," mentioned another expat in Alytus.
About the Author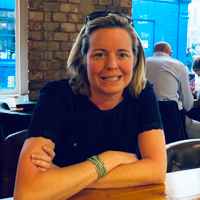 Betsy Burlingame is the Founder and President of Expat Exchange and is one of the Founders of Digital Nomad Exchange. She launched Expat Exchange in 1997 as her Master's thesis project at NYU. Prior to Expat Exchange, Betsy worked at AT&T in International and Mass Market Marketing. She graduated from Ohio Wesleyan University with a BA in International Business and German.
Some of Betsy's articles include 12 Best Places to Live in Portugal, 7 Best Places to Live in Panama and 12 Things to Know Before Moving to the Dominican Republic. Betsy loves to travel and spend time with her family. Connect with Betsy on LinkedIn.