Retire in Honduras
Last updated on Nov 27, 2021
Summary: What is it like to retire in Honduras? Retirees share their experiences living in Honduras.
How do I meet people in Honduras?
When we asked people living in Honduras about club and activities where newcomers can meet others, they responded:
"I live in an apartment within 1K from West End and enjoy Sun Yoga which is offered everyday at 9am at Sundowners Restaurant ($10). It is a 90 minute workout offered 7 days a week with a different instructor each day. In addition I attend a gym nearby and have a personal trainer who helps augment my Yoga workouts with weights. I enjoy just lounging on West End beach and rent a chair by a local vendor for $2 / day. I have a Spanish teacher who comes to my home once a week. You do not need to speak Spanish to get along on Roatan because most locals are bi-lingual. But I like learning Spanish as a way to keep me mentally active. There is a large number of Americans & Canadians living here. The local brewery has Sunday Funday local craft fair the last Sunday of each month. There is also a corn-hole group that meet at various bars each Saturday but you can find more information at Tita's bar in West End. There are many charities available looking for volunteers. I've attended charity events such as PIER (Partners in Education Roatan). I suggest anyone join Facebook group 'Ask Anything - Roatan'," explained a retiree in Roatan.
"Expats bar and reataurant, downtown La Ceiba, or, Caribbean Land Realty talk to Carlos Munoz, [email protected],or Fanny Garcia, [email protected] ., or in the US Dan Christensen @ 801-599-4322, or Wayne Whetman @ 801-580-1155," explained one retiree living in La Ceiba.
What is life like in Honduras?
When we asked people living in Honduras what life is like and how people spend their time, they said:
"Since Roatan is a tourist location most priorities resolve around water sports such as SCUBA, free-diving, snorkeling, fishing, jet-skiing, etc. West End area caters to tourists with many restaurants/bars where you can meet people. At night many restaurants offer karaoke or trivia. It is very easy to meet people and the community is small so you will quickly learn the ex-pats from tourists," said a retiree who moved to Roatan, Honduras.
"La Ceiba is probably best known as the party and vacation town for mainland Honduras and also has many festivals and events that attract party goers from all over the Caribbean. Additionally it is the largest city on the mainland coast and is the gateway to many of the attractions that Honduras has to offer for both tourists and new residents alike, and is the only mainland city with daily ferry service to the Bay Islands and regional shopping for this region of the country," said another retiree in La Ceiba.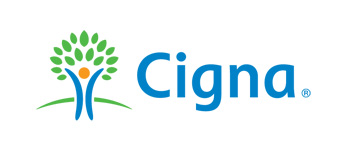 Expats interested in expat health insurance should take a minute to get a quote from our trusted expat health insurance partner, CIGNA.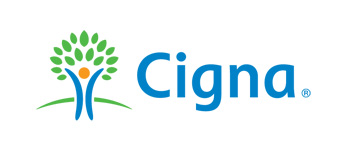 Expats interested in expat health insurance should take a minute to get a quote from our trusted expat health insurance partner, CIGNA.
What do I need to know before retiring in Honduras?
When we asked people what advice they would give someone preparing to move to Honduras, they said:
"Research & Location. Everyone is different so it depends on their interests. I would do as much research as possible using the internet to understand the various areas of the island and what each have to offer. Many real estate websites are good sources for information on the island and neighborhoods. I wanted to be close to the beach and parking is difficult so I wanted to be within walking distance. I do own a Jeep but use it only once a week to go into town to the largest supermarket. I would suggest maybe a short-term rental (one month) before making a more permanent living location. Plus you will need an attorney for residency application and just other needs / questions from an objective person with your best interests in mind," said a retiree who moved to Roatan, Honduras.
"This is a city in a third world country, don't consider moving here until you can accept the many differences in lifestyle from a developed country like the US. Many of the everyday services that you have don't exist here. The pace is much slower, service in many businesses is poor or non-existent and you will only increase your own blood pressure trying to demand better service. Utilities that you expect to receive are sometimes non-existent or of poor quality, so make sure if you rent or buy that these are already in place, promises to install them in most cases will only lead to your frustration. You can live very well here on much less than you can imagine, and this is an ideal location for retirees on limited budgets and its relatively easy to obtain a resident Visa. Explore the area and have or learn basic conversational Spanish before making a final decision to live here," said another retiree in La Ceiba.
What type of recreational activities are there in Honduras?
"Scuba diving, tech diving, free diving, fishing, boating, SUP, kiteboarding, hiking, biking. All outdoor activities. There is one gym with small boxing club," said another retiree in Utila, Bay Islands .
About the Author

Joshua Wood, LPC joined Expat Exchange in 2000 and serves as one of its Co-Presidents. He is also one of the Founders of Digital Nomad Exchange. Prior to Expat Exchange, Joshua worked for NBC Cable (MSNBC and CNBC Primetime). Joshua has a BA from Syracuse and a Master's in Clinical and Counseling Psychology from Fairleigh Dickinson University. Mr. Wood is also a licensed counselor and psychotherapist.
Some of Joshua's articles include Pros and Cons of Living in Portugal, 10 Best Places to Live in Ireland and Pros and Cons of Living in Uruguay. Connect with Joshua on LinkedIn.