Real Estate in Turkey
Last updated on Jun 10, 2022
Summary: People living in Turkey offer advice about real estate. How do you find a home in Turkey? Should you buy or rent? What is the cost of housing?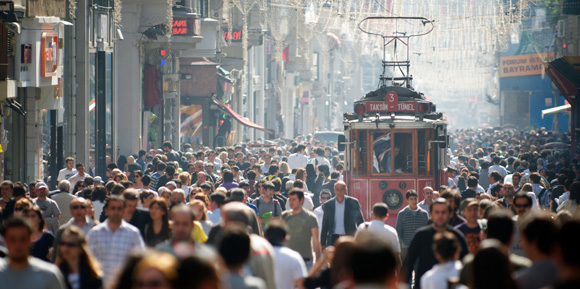 How do I find a place to live in Turkey?
We asked expats how they chose their neighborhood and found a place to live. They answered:
"I recently married a lovely Turkish man and he already has his own home in a very nice neighborhood of Karsiyaka. It's a 10 min. walk to the seaside and parks and there are ample corner markets, bakeries, pharmacies and grocery stores nearby. The post office isn't far away either, so we are in a good location," remarked another foreigner who made the move to Izmir.
"We narrowed down the area we wanted to live in and went to a local real estate agent and gave him the list of what we wanted in an apartment," explained one person living in Istanbul, Turkey.
Answer Question & View More Answers
What is a typical expat home or apartment like in Turkey?
"We live in an apartment ('daire' as they say in Turkish) which is of a good size for us (open kitchen and a decent size living room, one bathroom, two bedrooms and a balcony). I have met a few expats and they all have similar housing," said another person in Izmir.
"Typical for expats.. It is a villa in a compound. Most of the people around this area are expats," remarked another foreigner who made the move to Istanbul.
Answer Question & View More Answers
What is the average cost of housing in Turkey?
If you are thinking about moving to Turkey, cost of living in probably a key consideration. Expats commented about the cost of housing:
"Lower--because in the States I paid rent. My husband had his own home so there's no rent. Yay! However, even if we did pay rent it would be cheaper than back in the US. A person can find a nice apt. for anywhere between 450 to 600 Turkish lira. But 500 TL seems to be more of the average in our neighborhood," said another expat in Izmir.
"Much higher. Turkey is very expensive. Don't find a house for less that $5000 a month," remarked another member in Istanbul.
Answer Question & View More Answers
Should I buy or rent a home in Turkey?
If you have not spent a lot of time in Turkey, you should rent before even thinking about buying. We asked expats there about the buy vs. rent decision:
"I had a house built after buying a plot of land with a Turkish friend. It is not difficult to buy property here, but despite what UK and Turkish real estate agencies that you do not need to use a Avukat (lawyer) i recommend you use one. It is best to ask other expats which lawyer they used, as like anywhere, some are better than others. Renting is quite straightforward, although in some cases you are required to pay upfront a payment for anything from one month to one year in advance," said another expat in Antalya.
What appliances are typically included in a rental?
We asked foreigners in Turkey what appliances are typically included in a rental, and, if there is anything else included or not included that a newcomer would not expect. Replies included:
"In general, I would say that rentals in this area come with some basics as there are many foreigners with second homes here that they rent out either short or long term. One appliance that is very rare to find is a dryer--most people use drying racks or balcony railings for drying their clothes. Ovens/hobs are powered by propane tanks that you will probably have to purchase yourself. Homes are not insulated, so can be very cold in the winter. Central heating is very different than what it is in the States. It's really more like radiators, which require both electricity AND large propane tanks to power, very expensive. Most Turkish homes use soba stoves instead. And many of the more modern villas have a system of heating that uses the fireplace to distribute heat via pipes throughout the house. You can also buy portable heaters, of which many types are widely available," said another expat in Fethiye.
About the Author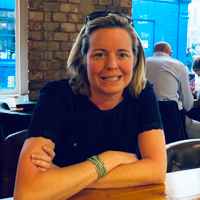 Betsy Burlingame is the Founder and President of Expat Exchange and is one of the Founders of Digital Nomad Exchange. She launched Expat Exchange in 1997 as her Master's thesis project at NYU. Prior to Expat Exchange, Betsy worked at AT&T in International and Mass Market Marketing. She graduated from Ohio Wesleyan University with a BA in International Business and German.
Some of Betsy's articles include 12 Best Places to Live in Portugal, 7 Best Places to Live in Panama and 12 Things to Know Before Moving to the Dominican Republic. Betsy loves to travel and spend time with her family. Connect with Betsy on LinkedIn.