Real Estate in Russia
Last updated on Nov 27, 2021
Summary: People living in Russia offer advice about real estate. How do you find a home in Russia? Should you buy or rent? What is the cost of housing?
How do I find a place to live in Russia?
We asked expats how they chose their neighborhood and found a place to live. They answered:
"We chose a family friendly area - Chisty Prudi - and used Evans estate agent for our first two apartments and Penny Lane for our last one. We used others too but Evans worked out to be the most reasonable overall and their agent actually listened to what we wanted, rather than showing us a whole load of rubbish. Penny Lane did a great job helping us find our last apartment," said another person in Moscow.
"I have been lucky enough to converse with some Russian people online and to later meet them in SPb. The city varies widely in terms of housing. Some areas are industrial and you'll find smoke pouring into your windows at odd times. The better areas tend to be near universities, metro, large shopping malls ("magazines"). One advantage here is that for a small sum of aboout $0.50 US (20 ruble) you can take a bus and travel the city while seeing it's various facets," remarked another foreigner who made the move to St. Petersburg.
Answer Question & View More Answers
What is a typical expat home or apartment like in Russia?
"Apartment. Yes, in town it's almost always an apartment. Some expats prefer to live in the compounds out of town, which are usually town houses," remarked another foreigner who made the move to Moscow.
"I am in what Americans might consider a "condo", here it is a flat or apartment. The rents here are comparable to USA major city rents on a per square footage basis (here it is square meters of space). The quality of construction leaves much to be desired, exposed water and sewage pipes, occasional outages of water, and other minor annoyances, but this is typical for SPb. Get accustomed to hearing many car alarms at night, especially on the weekends. Here they are LOUD! Not like the dainty alarms found in the yuppie neighborhoods of America. Most heating here in water heat from the exposed pipes and radiators. Air conditioners are rare but seldom really needed," explained one person living in St. Petersburg, Russia.
Answer Question & View More Answers
What is the average cost of housing in Russia?
If you are thinking about moving to Russia, cost of living in probably a key consideration. Expats commented about the cost of housing:
"Much higher. I could rent a house on the beach in South Carolina for the price of a 2 room flat here. Expect to pay $1200-1800 a month if you live alone," said another person in Moscow.
"This is the grand question indeed! Rentals are fair priced at about $10-$20 SqM/month. You get what you pay for! Buying an apartment here is expensive and getting more expensive. The best areas here for ex-pats are usually near to tourist areas and these are going for up to $3000 SqM. As mentioned above, the quality is not the best. Most buildings are from the Stalin era (1930)," remarked another foreigner who made the move to St. Petersburg.
Answer Question & View More Answers
About the Author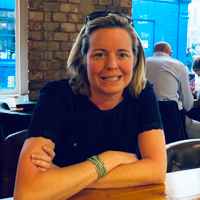 Betsy Burlingame is the Founder and President of Expat Exchange and is one of the Founders of Digital Nomad Exchange. She launched Expat Exchange in 1997 as her Master's thesis project at NYU. Prior to Expat Exchange, Betsy worked at AT&T in International and Mass Market Marketing. She graduated from Ohio Wesleyan University with a BA in International Business and German.
Some of Betsy's articles include 12 Best Places to Live in Portugal, 7 Best Places to Live in Panama and 12 Things to Know Before Moving to the Dominican Republic. Betsy loves to travel and spend time with her family. Connect with Betsy on LinkedIn.