Corozal, Belize
Last updated on Jun 27, 2023
Summary: People describe Corozal, Belize as a peaceful, laid-back town with a friendly atmosphere. Expats love the low cost of living, the warm weather, and the close proximity to the Mexican border. The weather in Corozal is typically warm and humid, with temperatures ranging from the mid-70s to the mid-90s in Fahrenheit. The average cost of living for an expat is around $1,500 per month. The cost of a one bedroom apartment is typically around $400 per month, while a two bedroom apartment can cost up to $600 per month. The approximate population of Corozal is around 15,000 people.
What do I need to know about living in Corozal?
When we asked people what advice they would give someone preparing to move to Corozal, they said:
"I love Belize, I am from London UK, now in America and we have bought some land in Belize and will be building a home and emigrating soon. We did months of research prior to spending 20 days there and fell in love. Best part is that it is only a 20 minute flight to the Cayes. Scuba diving is a must, I will definitely do that again. And Mexico is so near to us (Corozal) it is just a 20 minute drive to get to the big department stores so a win win. I love the way of life there, only thing I would say is never expect the place you emigrate to, to be and have exactly what you already have. People who have emigrated there with no research have moved back out of Belize as they expected Walmart and Starbucks on every corner, and a good old American food. Research, choose a few places then spend a few days at least in both," remarked one expat living in Corozal, Belize.
"Before retiring in Corozal, expats should be aware that the cost of living is relatively low, but the infrastructure is not as developed as in other parts of the country. It is important to research the availability of medical care and other services in the area. Additionally, expats should be aware that the local language is Spanish, although English is widely spoken. It is also important to research the local laws and regulations regarding residency and taxation. Finally, expats should be aware that the climate in Corozal is hot and humid, with temperatures ranging from the mid-70s to the mid-90s Fahrenheit," wrote one member in Corozal.
What do I need to know before moving to Corozal?
About the Author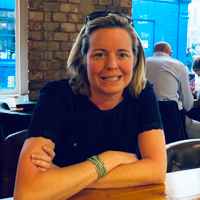 Betsy Burlingame is the Founder and President of Expat Exchange and is one of the Founders of Digital Nomad Exchange. She launched Expat Exchange in 1997 as her Master's thesis project at NYU. Prior to Expat Exchange, Betsy worked at AT&T in International and Mass Market Marketing. She graduated from Ohio Wesleyan University with a BA in International Business and German.
Some of Betsy's articles include 12 Best Places to Live in Portugal, 7 Best Places to Live in Panama and 12 Things to Know Before Moving to the Dominican Republic. Betsy loves to travel and spend time with her family. Connect with Betsy on LinkedIn.