Toronto
Last updated on Apr 22, 2023
Summary: The approximate population of Toronto, Canada is 2.93 million people. People often describe Toronto as a vibrant, multicultural city with a great quality of life. Expats love the diversity of the city, the abundance of cultural activities, and the great food scene. The weather in Toronto is generally mild, with temperatures ranging from an average low of -2°F in January to an average high of 82°F in July. The average cost of living in Toronto for an expat is estimated to be around $2,500 USD per month. The cost of a one bedroom apartment in Toronto is estimated to be around $1,500 USD per month, while a two bedroom apartment is estimated to be around $2,000 USD per month.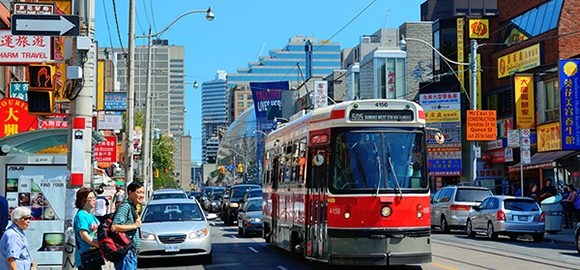 What do I need to know about living in Toronto?
When we asked people what advice they would give someone preparing to move to Toronto, they said:
"Before retiring in Toronto, expats should research the cost of living in the city, as it is one of the most expensive cities in the country. They should also familiarize themselves with the Canadian healthcare system, as it is publicly funded and provides universal coverage. Additionally, expats should research the different neighborhoods in Toronto to find the one that best suits their needs. It is also important to research the different visa requirements for expats, as well as the tax implications of living in Canada. Finally, expats should take the time to explore the city and get to know the culture and people of Toronto," remarked one expat who made the move to Toronto.
"I have a relocation company in Toronto helping primarily corporate clients and their families from all over the world with all aspects of their move to Toronto. I also work with an affiliate who has assistants working across Canada. Together we can assist with government cards and forms, school admissions, home finding, city orientation and more. This is a great city, full of cultural resources, picturesque, loads of opportunities and very accepting of all cultures. We are one of the most multicultural cities in the world!!! Language training is abundant, public transportation, continuing education are all available at a reasonable cost. The cost of housing and the overall cost of living is high. In order for me to assist you, you must have your employment in place as there are not many people who will rent to you without this. Once you are working here legally you can get your medical coverage (OHIP) as well. I can direct you to the appropriate immigration lawyers, international movers, etc. as part of my service. Please feel free to drop me a line with your questions here: [email protected] or visit my site at www.gtarelocation.com for more information," explained one expat living in Toronto, Canada.
What do I need to know before moving to Toronto?
About the Author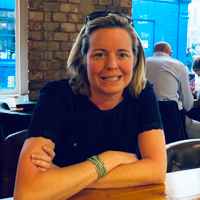 Betsy Burlingame is the Founder and President of Expat Exchange and is one of the Founders of Digital Nomad Exchange. She launched Expat Exchange in 1997 as her Master's thesis project at NYU. Prior to Expat Exchange, Betsy worked at AT&T in International and Mass Market Marketing. She graduated from Ohio Wesleyan University with a BA in International Business and German.
Some of Betsy's articles include 12 Best Places to Live in Portugal, 7 Best Places to Live in Panama and 12 Things to Know Before Moving to the Dominican Republic. Betsy loves to travel and spend time with her family. Connect with Betsy on LinkedIn.