Dalmatia, Croatia
Last updated on Jul 10, 2023
Summary: Expats, digital nomads and retirees talk about what it is really like living in Dalmatia, Croatia. They offer advice about meeting people, cost of living, finding a home and more.
What do I need to know before moving to Dalmatia?
When we asked people what advice they would give someone preparing to move to Dalmatia, they said:
"Dalmatia is a beautiful region known for its stunning coastline, historic cities, and warm Mediterranean climate. Before moving to Dalmatia, expats should be aware that the official language is Croatian, so learning some basic phrases can be very helpful. English is widely spoken in tourist areas, but less so in rural areas. The cost of living in Dalmatia is generally lower than in many Western European countries, but it can vary depending on the area. Cities like Split and Dubrovnik are more expensive than smaller towns and villages. The local cuisine is Mediterranean, with a strong emphasis on seafood, olive oil, and local wines. Dalmatian food is generally healthy and delicious, but those with dietary restrictions may need to plan ahead. Dalmatia has a slower pace of life compared to many Western countries. This can be a welcome change for some, but it may take some getting used to for others. The healthcare system in Croatia is generally good, but it can be slow and bureaucratic. Expats should ensure they have comprehensive health insurance. Public transportation in Dalmatia is reliable, but many locals prefer to use cars. Driving in Croatia can be challenging due to narrow roads and aggressive drivers. Dalmatia is generally safe, but like anywhere, it's important to take precautions against petty crime. The climate in Dalmatia is Mediterranean, with hot, dry summers and mild, wet winters. It's important to be prepared for the heat in the summer, especially for those not used to Mediterranean climates. Finally, Dalmatia is rich in history and culture, with many festivals, events, and traditions throughout the year. Expats should take the time to learn about and participate in these cultural activities to fully appreciate their new home," wrote one member in Dalmatia.
How do I find a place to live in Dalmatia?
About the Author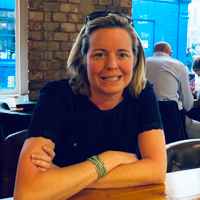 Betsy Burlingame is the Founder and President of Expat Exchange and is one of the Founders of Digital Nomad Exchange. She launched Expat Exchange in 1997 as her Master's thesis project at NYU. Prior to Expat Exchange, Betsy worked at AT&T in International and Mass Market Marketing. She graduated from Ohio Wesleyan University with a BA in International Business and German.
Some of Betsy's articles include 12 Best Places to Live in Portugal, 7 Best Places to Live in Panama and 12 Things to Know Before Moving to the Dominican Republic. Betsy loves to travel and spend time with her family. Connect with Betsy on LinkedIn.