What do expats find most challenging?
We asked expats and digital nomads what they find the most challenging about the local culture in Latvia. They wrote...
"Expats often face many challenges when living in a foreign country, such as a lack of local language knowledge, cultural and social differences, difficulty in navigating a foreign bureaucracy, adjusting to unfamiliar customs, problems finding suitable housing and employment, managing the paperwork, connecting with locals or other expats, and dealing with homesickness," mentioned another expat when asked about moving to Latvia.
"The most challenging thing here is the language - if you learn it. I only speak English here and have never once had a problem. Latvians have been more than happy to accommodate. Also, being from a place that doesn't get much bad weather, I found it very difficult in winter. The temps and snow were fine, but often times the weather goes from snowy and below freezing to just above freezing and rainy. This makes walking around slippery and scary," commented one expat who made the move to Latvia.
Other Questions:
What do expats find most challenging?
If you live in Latvia, newcomers to Latvia would love to hear your answer to this question.
About the Author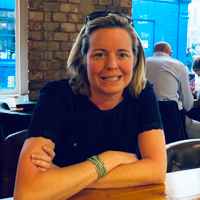 Betsy Burlingame is the Founder and President of Expat Exchange and is one of the Founders of Digital Nomad Exchange. She launched Expat Exchange in 1997 as her Master's thesis project at NYU. Prior to Expat Exchange, Betsy worked at AT&T in International and Mass Market Marketing. She graduated from Ohio Wesleyan University with a BA in International Business and German.
Some of Betsy's articles include 12 Best Places to Live in Portugal, 7 Best Places to Live in Panama and 12 Things to Know Before Moving to the Dominican Republic. Betsy loves to travel and spend time with her family. Connect with Betsy on LinkedIn.