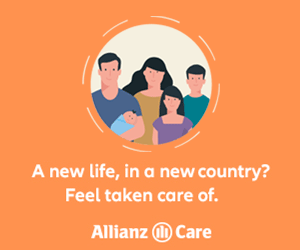 Kuwait: Expat Blogs & Websites
Submit Your Blog to our Directory (it's free)
This blog highlights my Lenten challenge of giving up shopping and going local in Kuwait!
Useful information for American Expats in Kuwait.
An informative site with realistic information and news about Kuwait, the people, and the culture.
Confused, schizophrenic American lady living in Kuwait commenting on daily occurrances through her warped perspective. Her travels take us beyond the boundaries of normalcy.
Adventurous, American, expat girl living and working in Kuwait.
This is my blog on working in Kuwait. I started a second career as a teacher after having spent many years working with computers. Now, I am living my dream of teaching and traveling. Kuwait is my first assignment. Read and share my adventures working in another country!
A blog about destination ideas from Kuwait and weekend getaways as well as some travel planning tips
An American living in Kuwait… thoughts about my life, my cooking, and travels.