Expat Heath Insurance When You Live Overseas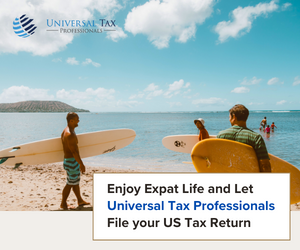 Summary: Expat Financial's David Tompkins provides an overview of the types of expat health insurance from travel medical insurance to long-term expat health insurance.
Deciding to live abroad is a huge commitment and undertaking for expats around the world. More and more people are moving abroad to work, retire or take an extended trip. One of the most important decisions before moving abroad is which expat health insurance plan you should obtain, which carrier and what options to take. It is vital that you examine your insurance options and choices while still obtaining an insurance plan that best suits your budget and needs.
Employer Based Expat Health Plans
Some expatriates are lucky enough to have their employers cover them under their expatriate group insurance plan. Some employers will only cover the employee and not the spouse and dependents. Other employers will put the expatriate employee on a local health plan, but this is not desirable because the local cover may be insufficient and will not cover treatment back in another country which may have more suitable health services. Most expats are left to obtain international health insurance plan on their own. The expat employee may even purchase an expat health plan with a large deductible, but with global coverage, to supplement the employer insurance plan. It is not recommended to rely on the new countries state health plan as these plans often provide very basic coverage and care, especially in the developed world.
Travel Medical Insurance
Some expatriates will purchase a travel medical insurance plan if they are going abroad for a year or two, but it is important to note that it will only cover emergencies. Also, a travel insurance plan will not cover the citizen in his or her home country, so if you become sick or injured and want to seek treatment back home, you will be out of luck. Travel insurance plans are for emergencies only and will not cover wellness care. Also, the coverage ends after a year, though some plans are renewable for up to two years. If you are planning to stay abroad for over one year and want to be covered by a plan similar to what you had back home, you should obtain a renewable expatriate health insurance plan.
Expatriate Health Insurance Providers
There are a wide variety of international health insurance providers which offer a wide variety of plans to most expats around the world. Some carriers will have restrictions on where and to whom they can offer coverage. Most health plans are renewable for life while some only cover you up to age 65 or 75. This is an important consideration if you are retiring overseas. Some sample expat insurers are BUPA, IMG, Interglobal and Cigna.
Expat Health Plan Choices
Most health plans will offer in-patient coverage for expenses incurred while at a hospital. You can usually add out-patient care to a health plan or it may already be included. Most plans have a wide choice of deductibles, which is what you pay before the insurance starts to reimburse you or the medical facility. Other plans will also offer pharmacy, dental, vision and paramedical expenses. An important option that I recommend is evacuation. It can be very expensive to evacuate or repatriate an expatriate to the nearest and appropriate medical facility or to your home country. Some health plans will cover you dependent children for no charge up to age 9 or 10.
Another consideration is whether you want a plan that covers you globally including or excluding the United States. I have found that most American expatriate clients will want an expat health plan that includes treatment in the USA. If you are residing in a country close to the United States, it might be a good idea to obtain a global policy as well. A plan that covers you globally including the USA will add approximately 40 to 50 percent to the premium costs as medical treatment is very expensive in the USA. However, medical costs are also rising in other countries, such as Hong Kong, Singapore and in parts of Europe.
Another consideration is whether the plan will cover an existing medical condition. Most international health plans do not cover pre-existing medical conditions or only cover them after a two year moratorium assuming no treatment is sought for that condition. We do offer some plans to expatriates which will underwriter many pre-existing medical conditions for an extra premium loading. If you have a previous medical condition, it is usually a good idea to have it covered.
In Conclusion
Obtaining the right expatriate health insurance plan is one of the most important decisions you will make before or after you move abroad. It is vital that you obtain the right health plan at the right price from a reputable insurance company. You don't want to find out at claim time that you have purchased a policy that won't pay. It pays to talk to an expatriate insurance specialist first.
About the Author

David Tompkins is an insurance consultant for Expat Financial, an insurance brokerage specializing in sourcing international insurance for expatriates. Expat Financial offers expat health insurance plans to expatriates, travel medical insurance online along with expatriate life and disability insurance. Expat Financial works with individual expatriates in most parts of the world. Expat Financial is a division of TFG Global Insurance Solutions Ltd. and even sources international group insurance plans for expatriate employers. David can be reached via 1-604-628-0426 or via the contact page of Expat Financial.
First Published: May 27, 2013