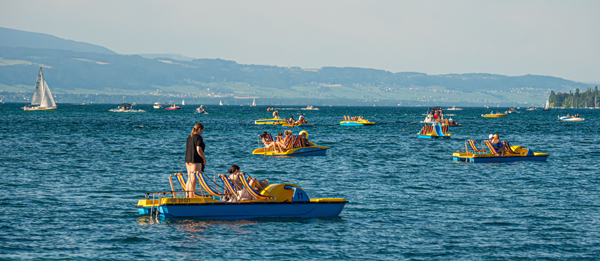 1. Understanding the Driving Culture
Driving in Geneva, like most of Switzerland, is generally a pleasant experience. The roads are well-maintained and the drivers are usually courteous and follow the rules. However, Geneva is a busy city and traffic can be heavy, especially during rush hours. It's also worth noting that Swiss traffic rules may be different from what you're used to, so it's important to familiarize yourself with them.
2. Choosing the Right Car
As for the type of car, it really depends on your needs. If you plan to stay mostly in the city, a small, fuel-efficient car would be a good choice. If you plan to explore the countryside or go skiing in the mountains, you might want to consider a 4×4. Keep in mind that petrol and diesel are quite expensive in Switzerland, so a fuel-efficient car can save you a lot of money.
3. Parking in Geneva
Finding parking in Geneva can be challenging, especially in the city center. Most parking spaces are metered and can be quite expensive. There are also parking garages available, but they can also be pricey. If you live in the city, it might be worth considering a place with a parking spot included.
4. Driving with an International License
Foreigners can drive in Switzerland with an international driving license for up to one year. After that, you will need to obtain a Swiss driving license. If your license is from a country that Switzerland has a reciprocal agreement with, you can simply exchange it for a Swiss one. If not, you may need to take a driving test.
5. Obtaining a Swiss Driving License
To get a Swiss driving license, you will need to apply at the cantonal traffic office. The process usually involves a vision test and, depending on your country of origin, a practical driving test. You will also need to provide a translation of your foreign license if it's not in English, German, French, or Italian.
6. Consider Public Transportation
Finally, consider whether you really need a car in Geneva. The city has an excellent public transportation system, including trams, buses, and boats. It's often faster and more convenient to use public transportation than to drive, especially considering the difficulties of finding parking.