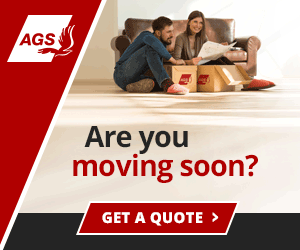 An Expat Talks about Retiring in Panama City, Panama

Share Your Experiences with Retiring Abroad
What is the name of the city or town that you are reporting on?
Panama City
Why did you choose to retire abroad?
To enjoy other cultures and new experiences.
Are you retired abroad all year or part of the year?
part
Why did you choose the country you retired to?
Panama is beautiful and developing fast. Great infrastructure. Close and easy to get too.
Did you ever live abroad before you retired abroad?
no
How long have you lived abroad since you retired abroad?
year
How many countries (other than your home country) have you lived in as a retiree?
one
What have been the most challenging aspects of being retired abroad?
Getting oriented to everything
What have been the most rewarding aspects of being retired abroad?
Meeting new people. new lifestyle.
What would you do differently if you were just starting the retire abroad process?
Im not sure
What is life like for a retiree in your city and its surroundings? (Is there an active expat community? Cultural Attractions? Recreation? Nightlife?)
yes active expats community. Plenty of things to do.
What residency documents or visas did you need to obtain to retire in your host country? How difficult was this process? (Please describe)
Pensionado which relatively easy to obtain. costs about 1700 dollars for a couple.
Did you buy a home or apartment, or rent one? Is this a difficult process? (Please describe)
Yes. a condo. Process is kind of sloppy. A bit tricky. Need a good attorney. a lot of patience.
Financially, has living abroad in your host country met your expectations? Exceeded them?
Its not as cheap as I thought it would be. Food is the same or more. Restaurants are cheaper. Transport much cheaper. Clothing and appliances are probably cheaper in US. We have better sales in US.
What are the most important financial considerations for retiring to your host country?
Same currency. Easy to move money.
How much can a retiree live on comfortably in your host country?
A couple thousand a month at least in Panama City with owning an apartment.
Do you have access to quality medical care? (Please describe - is it close? Expensive?)
Very good. Insurance is cheap. Plenty of facilities
Is there a lot of crime where you live? (Please describe)
No. Just stay away from bad neighborhoods
Describe available transportation where you live. Do you need a car? Is there access to safe public transportation?
Plenty of cabs cheap as well as cheap buses take you everywhere. In the city no car needed. You can hire a car and driver when you need it for $10/hour.
Is there high-speed internet access where you live?
Yes. Quite good.
Do you have any other thoughts you would like to share about retiring abroad?
Don't do it because you think you save a lot. At least not in Panama. Rural, small city town US is probably just as cheap overall. But healthcare is a big issue now and you can save a lot in Panama. Getting outside the US could be good if conditions in US get bad. I would probably choose Asia if I could. But it is too far away. Since I need to travel a lot back to US.