5 Great Places to Retire in Asia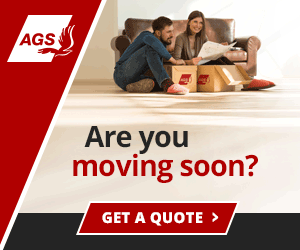 Summary: We asked expats and searched our forums for recommendations about where to retire in Asia. We pinpointed countries with affordable costs of living and have five great retirement locations. Please add your recommendations in the comments section!
Leyte Island, Philippines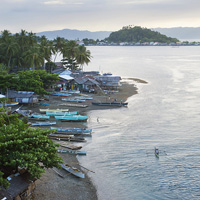 "Leyte Island is an inner island and is somewhat protected from the weather systems. Most of the storms from the east here have to cross another island and then the mountains here before getting to Ormoc City, so they have usually have weakened out before they hit. The Ormoc area on the island of Leyte is set on the eastern edge of a large cove type island area. The island is protected from most things and has Cebu Island to the west to protect it and no active volcanic areas are present. As for buying land here, unless one of you in the family is Philippine citizen then you can not own land here, you can however own a condominium on top of the land here. If you go outside of the town area you can find land at a reasonable price. A friend here just bought a home in a subdivision here for $1,000,000.00php pesos," advised one expat.
Related Links:
Trip Advisor 59 Attractions in Leyte Island, Philippines
Island Properties
Davao City, Philippines
"I have lived for 25 years in Davao City and I must say it is the best place to retire. The place is accessible to domestic and international routes, with a state of the art international airport. Beaches are less than an hour away. The medical facilities and expertise of doctors are at par with that of Manila. All specialities of health are available, as well as good areas of interventions. Cost is definitely much lower than that of Manila. My recent travel made me aware of high end facilities now present, Malls in Manila are in Davao City, stores in Manila are also there, restaurants are both high end and affordable. With a good local governance, peace and order and cleanliness has been maintained in the place. Although Davao is not necessarily spared of crime, it is definitely a safer place than a lot of urban places in the Philippines, thanks to good leadership. Since Mindanao is a connected place being one island, Davao City is accessible via land transfer to neighboring places, where tourism is high, nature is awesome, cost is a surprise. Retiring in Davao City, Philippines is surely a thing I most recommend," said one expat in Davao City, Philippines.
Related Links:
Davao4Expats.com
Allea Real Estate in Davao
Chiang Mai, Thailand
"Chiang Mai is a beautiful place but we have seen many people get caught up in the dream without really thinking things through. Come here for awhile, get to know the people and not just the people hanging out in the bars and get to know the culture," advised one expat in Chiang Mai. Another expat living in Chiang Mai said, "There are over 5000 expat families living in this city. Because of this, there are literally hundreds of programs and clubs to join. From "Little League" to ballet classes to chess clubs to golf schools, this city is a great place for families. Our family was lucky enough to be transferred here for work."
Related Links:
Lonely Planet Introducing Chiang Mai, Thailand
Chiang Mai Directory on Chiang Mai News
Hua Hin, Thailand
"Hua Hin is a nice location. The king has a summer palace there and spends quite some time there. I am not familiar with the expat community there but I do know that there is a fairly large brit contingent," said one expat. Another expat in Thailand said, "as a retiree [in Thailand] I have minimal obligations:
To file my home country taxes. (about an hour per year)
To renew my drivers license every 5 years. (Time to complete: about 3 hours.
To report my address to Immigration every 90 days, which can be done by mail. Time to complete: about 2 hours.
To renew my visa once a year. Time to complete: about 3 hours depending on the queue.
To renew my car registration annually: Time to complete: About 5 minutes, because I have a company do it for me.
To pay my monthly bills: About an hour online a month.
That comes to a total of about 17 hours per year. The rest of th time is mine to use as I see fit. How can it be better than that?"
Related Links:
2nd Home Hua Hin Properties
The Ideal Retirement Haven You've Never Heard Of
Vietnam
"Nha Trang, Vung Tau, Phu Quoc (island) or Con Dao (island) are seaside cities. You may spend your leisure / retiree time here. Cost of living in Vietnam is low enough to budget of people (total 1000$/person/month including 2-3 stars accommodation + food and drink + leisure time and travel 1 times / month to other place). At your at 56, you may teach some language classes in Vietnam," suggested one expat. Another said, "this is my 61 country to visit or live in. Plan on staying here for quite sometime. Indeed I'm visiting w/ landlords now trying to land permanent digs. Had really intended on settling in Thailand. But came here first and fell in love w/ Nha Trang. and the people here. First spent some time in HCMC, but far to big and crowded for me."
One expat offered a tremendous overview of various destinations in Vietnam. She described Nha Trang by saying, "It [Nha Trang] is a big town with nice beaches. A great place to relax – although I prefer Mui Ne. If you are into scuba diving, stay here five or more days. If not, a couple of days should be enough. If traveling North your next stop should be Hoi An. If traveling South, you can go straight to Saigon, or stop in Mui Ne. You can get there on a bus." She went on to talk about Mui Ne by saying, "It [Muine] is another beach destination. Tourism is developing fast in the area. I enjoyed it much more than Nha Trang. Stay two or three days, relax on the beach, do an excursion, and keep traveling. From here you should go to Saigon, if traveling south." Another place she recommended was Phu Quoc Island. She said, "this island south of Cambodia is like paradise on earth. Although tourism is developing fast, it is still unspoiled. Crystal clear waters, long beaches, hassle free, … a great place to chill out. Stay here around four days (longer if you can). If you come here at the end of your travel you will appreciate it more. My favorite destination in Vietnam (and in the world probably)."
Related Links:
One Retiree's New Life in Nha Trang, Vietnam
Live in Mui Ne
Lonely Planet's Guide to Phu Quoc Island
Vung Tao Real Estate
About the Author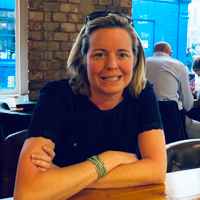 Betsy Burlingame is the Founder and President of Expat Exchange and is one of the Founders of Digital Nomad Exchange. She launched Expat Exchange in 1997 as her Master's thesis project at NYU. Prior to Expat Exchange, Betsy worked at AT&T in International and Mass Market Marketing. She graduated from Ohio Wesleyan University with a BA in International Business and German.
Some of Betsy's articles include 12 Best Places to Live in Portugal, 7 Best Places to Live in Panama and 12 Things to Know Before Moving to the Dominican Republic. Betsy loves to travel and spend time with her family. Connect with Betsy on LinkedIn.
First Published: Apr 18, 2013