10 Tips for Living in Belize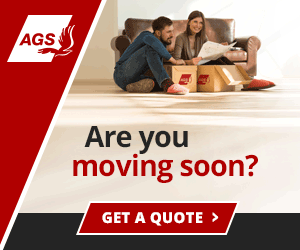 Summary: Whether you are living in Belize or considering a move to Belize, this article offers a glimpse at some of the tremendously helpful advice that expats share on Expat Exchange's Belize forum and in our expat reports.
Expat Life in Belize
"For those who enjoy live music, there are a variety of places where people hang out and listen to local bands, all for free. Beach bars include Crazy Canucks, BCs, and Fidos, all near town. On the north side, Legends often has good music. We love to dance to a live band on the beach, cooled by a sea breeze! Sunday afternoon lunch is a time when everyone goes out for beach BBQ and to socialize. Popular places include Caribbean Villas (they have plenty of water toys), Crazy Canucks, BCs, and the Palapa Bar (up north). We go to Wine de Vine on Friday nights. This is a "smoke free" environment where many expats, business owners and tourists drop in for a nice glass of wine, and a cheese platter. There are more volunteer organizations than I can mention. Many expats join both to contribute, and to meet people. The most popular are the Saga Society (which is the local Humane Society), the churches, Lion's Club, and various school organizations," reported one expat living in Ambergris Caye, Belize.
Health Care in Belize
An expat in Belize shared, "My husband and I are over 50, so need a number of prescriptions. To date, we have found everything we need in Belize, and for much less than we paid in the USA. We hardly ever need a prescription. Most things are sold over the counter. We head to Belize City every few months and go to Brodies, to stock up on what we need. I like Brodies because most of their prescription drugs are made in Europe, vs. Central America. I've reacted badly to some of the standard drugs made in El Salvador, Guatemala, or Nicaragua,. Not sure about their "purity". But some drugs are very expensive in Belize. Others are unbelievably cheap..."
"There are health care facilities situated all over the country and we are bordered by Mexico and Guatemala. Many Belizeans are bi-lingual in Spanish and English and therefore can go to Quintano Roo (Chetumal) Mexico or Guatemala City hospitals if they don't like the service they receive in Belize. However, Belize City does have some very good health care facilities. They have two very good private hospitals that offer excellent care and services and the doctors are professional - Medical Associates and Belize health Care Partners Ltd. (on a down note, the public hospital sucks!). They have good eye care facilities too, dental, etc. Anything you need and want can be found... its just that you need to know where to look... which is the difficulty for foreigners," advised an expat living in Belize.
As an expat in Belize, health insurance is an important consideration. Take a minute to get a quote from our trusted expat health insurance partner, CIGNA.
Diversity in Belize
"It has always impressed me that in Belize there is so much diversity, but in general people get along so well. I have never felt that I am resented as an expat. But it is very important to treat people here with respect. Those visitors and expats who don't treat Belizeans with respect can have a different experience," explained an expat in Ambergris Caye.
Another expat in Belize City said, "People are diverse, expats, locals, Mayans, Spanish etc. Yes, they are very friendly and accepting of differences. It's a tourist town, when the cruise ships come in once or twice a week. So, there are always loads of strangers about town, speaking different languages etc. Most locals are very friendly and welcoming of strangers."
Where to Live in Belize
"San Pedro, Placencia, and San Ignacio have the largest expat populations. The most money is located in those three locations. Corozal is another expat community, but it is smaller. And many people move there because it is less expensive. That means they will be on tighter budgets. But you really need to come and visit, to check it out," explained an expat in Belize.
"Think you'd be wise exploring the various areas of Belize since it is small enough to hit all in one trip. Maybe 3-4 nights each in Ambergris, Orange Walk, Cayo and Placencia areas. They're all unique and you can see how you might fit in," advised one expat in Belize.
Bringing a Pet to Belize
An expat in Belize explained, "You will need a permit for your dogs - and a clear bill of health from your Vet before you arrive, within 10 days of traveling to Belize. When you arrive Belize, and show your permit, they will take a look over of your dog and then you are free to go - no quarantine."
"Just another quick response on pets. My husband and I also moved our little Schipperke when we moved to Belize. She was 13 at the time. The process of getting through in Belize was pretty easy, as long as you filled out the paperwork ahead of time, and had the proper veterinarian physical exam results when you came. The thing we found the most difficult was finding an airline to guarantee boarding our little darling. Although only 17 lbs, she was too tall to fit in the cabin with us. At 13, we were very concerned about the stress and the possibility that she would be overheated during flight transitions. Few airlines will fly your dog in the special baggage compartment now. We flew Continental. But they only would allow us to fly her in the storage space below the plane during the cooler months of the year. So we flew her down in late November," shared another expat in Belize.
Cost of Living in Belize
"Yes, you could definitely live in Belize on that amount [USD $2,300], quite comfortably in fact, However, you should stay away from the islands and some of the coastal towns as they tend to be more expensive. A good option for you would be the Cayo District. I rent a 2 bedroom/1 bath for $250 usd there. Also, I know many, many single women living here in Belize alone, so that's doable too," advised an expat living in Belize.
Another expat shared, "From what I have seen, to live comfortably it would cost about $1200.00 a month. Basically it depends on where you want to live too. The islands, Ambergris costs alot more to live, Caye Caulker is the next most expensive and Corozal is the least expensive."
Schools in Belize
"For instance most primary schools in Belize are modeled after the British system and are church run... unlike the states your child WILL be exposed to the religion of the particular school... so you have muslim run schools, Catholic run schools, Jesuit run schools, Baptist etc.... The Catholic Public schools tend to be regarded as some of the best schools in the country. However, there are a few private, elitist schools that model the American system here as well, but they are more expensive. Primary school goes up to age 12-13 and the child then spends 4 years in highschool where they do a Caribbean examination called CXC (Caribbean Examination Council) before they can graduate to move on to our Junior Colleges or our University. The Junior Colleges in Belize are 2 year programs where the students graduate with an associates degree in their area of study. The junior colleges are generally very good. The country has one main university - UB, The Unviersity of Belize, which unfortunately is still working on accreditation so their degree will be recognized aboard. So most young people venture aboard unfortunately to pursue higher degrees... in Cuba, The US, Canada, Taiwan, England etc," said one expat in Belize City.
Bugs, Bugs, Bugs
As with any tropical climates, bugs can be a nuisance. They are a popular topic of conversation among expats and can influence where someone decides to live. One expat assessed, "Mosquitos: I live in Belize city and they aren't too bad, but the sand fleas are there in the garden at night. I stayed in a jungle lodge (Guacamillo Camp , Davids Tours, San Ignacio) alongside the Macal River, last week. Amazingly, no Mosquitos because the river is fast flowing and there's no stagnant water. I was impressed."
"About mosquitoes...yes, they are everywhere. As are those pesky 'no see ums'. Malaria is rare, dangue is endemic but you have as much risk in the States from West Nile Virus. Unless you are going into the deep rain forest, mlaria meds are NOT needed," said another expat living in Belize.
Spanish vs. English
"First, you really need to know that Belize is an English speaking country, so learning Spanish is not necessary. Sure, there are lots of locals who speak it, but by and large, they all speak English too, as they are educated to do so in school, so you'll be fine," explained an expat in Belize.
"Just drove through Corozul and back again on my way to Playa Del Carmen these past two days. We stopped to visit the local market. Its all very laid back and quaint and relatively old as its been inhabited since the late 1800's. The sea was a lovely blue etc. but I didn't see any beaches etc. etc. nor many expats in cars, whereas in Belize City, or San Pedro you see them all the time. The fruits and vegs were much much cheaper in Corozul than Belize City, in some cases half the price! Spanish is the main language spoken in Corozul, but a smile says a thousand words," said an expat in Belize.
The Local Culture
"The laid back.... it will happen when its meant to happen attitude. You can't help but relax. The food...... wholesome and homecooked. The friendliness of the people. The ability to communicate in English makes living here so easy. The multicultural aspect of residents and tourists that you meet every day from all different countries. Conversation flows, and is a constant learning opportunity," described an expat in Belize City.
About the Author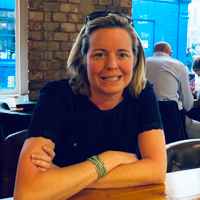 Betsy Burlingame is the Founder and President of Expat Exchange and is one of the Founders of Digital Nomad Exchange. She launched Expat Exchange in 1997 as her Master's thesis project at NYU. Prior to Expat Exchange, Betsy worked at AT&T in International and Mass Market Marketing. She graduated from Ohio Wesleyan University with a BA in International Business and German.
Some of Betsy's articles include 12 Best Places to Live in Portugal, 7 Best Places to Live in Panama and 12 Things to Know Before Moving to the Dominican Republic. Betsy loves to travel and spend time with her family. Connect with Betsy on LinkedIn.
Comments
guest
Thank you. Thinking about the move.
guest
How easy is it for ex-pats to find work?
OKsailingNE1
My wife and I are considering moving to Belize in a few years. In the next few months (Feb or Mar) we would like to make our first trip to Belize to start our research/education process. Does anyone have any suggestions on where/how to start. We were thinking about spending 2 weeks there as our first educational trip.
hmjahelen
if i were you i would start in northern belize, corozal town to be exact the people are nice and you can walk any place, you can stay at tony's in and beach resort that is where i stay when i go to corozal town i have just purchased 5 acres out side of corozal i love belize and the people hope you enjoy your time in belize
guest
Great advice. If you were pick a place in Belize for a safe community where would that be? What are your top 3 cities? I am going there in the next month to look at property to rent for 1 year and then apply for residency.
RustyBeachBoy
Hi, Stann Creek district is generally considered to be very safe. Placencia has gorgeous white sandy beaches and is very popular with expats. Hopkins is a charming fishing village which is becoming increasingly popular and has a couple of great hotels on the beach called Jaguar Reef and Haminasi. If you want a more developed area, then Dangriga is a great town - less expats and tourists there though. Lastly, the amazing gated development in Sittee River contained within 14,000 acres of nature reserve called Sanctuary Belize has to be seen to be believed! Happy hunting! Russ
snakeoildoc
As a potential newbie, I have nothing to share at this point but appreciate all the info I can gather for now. Your above article helps get the pulse of the country.
azjettz
RELAX & look around you, when you are walking around the towns. We notice that most people, US citizens, mostly, do not look around. The people are great! VERY friendly & would love to just sit and visit with you. The buildings are GREAT, too. Even if they're old, ugly, whatever. There is so much character! Just try all the little food places. We ate at EVERY single restaurant, in San Ignacio. What a fantastic place! We cannot wait to move there permanently!!! SOON!!
kz1
I'm curious about the exchange rate. I read articles regarding two to one rates but then read how much more consumer goods cost.. Doesn't seem like there would be a lot of difference in cost of living if consumer goods cost twice as much or more to purchase.
TKeys
I am considering Belize as a retirement destination. I am 60,single male and will want to continue working in a low stress job. I have a management history and a REALTOR history. I would like to meet with some expats Nov 28th thru the first week of Dec.Any help is appreciated.Thanks,Tom