10 Tips for Living in Hong Kong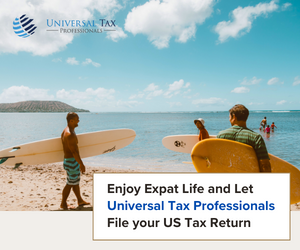 Summary: Despite the crowds and high cost of living, Hong Kong lures expats from around the globe. Members in Hong Kong offer advice about where to live, international schools, meeting others in Hong Kong and more.
It's important to preface this article with an update on the current state of Hong Kong. On June 30th, 2020, the Chinese government enacted the National Security Law, which gives the Chinese authorities the right to deem virtually anyone (even people outside of China) as "endangering national security." The law was introduced a few weeks earlier during the COVID-19 pandemic and passed quickly.
To keep up-to-date on various travel warnings and demonstration alerts for Hong Kong, go to: US Consulate of Hong Kong and Macau.
The remainder of this article represents what it was like to live in Hong Kong prior to these massive changes in the political climate in Hong Kong.
Deciding Where to Live in Hong Kong
"As I said before, just think about your priorities. Make a list. For example, is a spacious apartment more important than having Starbuck's outside your door? Do you want to be near the beach or would you rather have a shorter commute to work? Each area in HK has it's own flavor and, like any other city, it's plusses and negatives. Just think about what's most important to you, discuss with your family (if applicable) and your real estate agent. There's such a variety here, you'll be likely to find something that will meet (most) of your needs. What type of housing do you live in? Is this typical for most expats in your area? Our first apartment was a very nice, large (for HK) apartment in an expat neighborhood (MidLevels). Yes, I think most expats live in this area. The apartments in this area are generally Westernized (for example, they have ovens - many HK apartments do not!). I'd recommend the area to newcomers, then they can assess if they want a more walkable area with local culture (as we did). But we are happy that we started in MidLevels," explained an expat in Hong Kong.
Hong Kong Neighborhoods
"We selected a home in a community called Red Hill Peninsula located in Tai Tam. The community was diverse in that the expat portion was not just American and there were many locals who lived in the community as well. The community had a "neighborhood" atmosphere in that it featured townhomes with gardens (some with swimming pools), community swimming pool and recreation center, playground areas and sidewalks. At the time my children were 7 and 11 years of age and we had our little dog too. The community is convenient to the International school (walking distance), close to Stanley market and Central. My husband rode the Red Hill bus to the MTR station to Exchange Square everyday," said a former expat in Hong Kong.
"Except for race times, you have access to the race Track [if you are living in Happy Valley]. The entire infield is available for romping around. Even if there are contests going on there's plenty of grass to play on. Also, Victoria Park is a 15-20 minute walk/5-10 minute mini Bus ride from Happy Valley. You don't even have to take them yourself, just dispatch them with the maid you will be hiring (everyone does, US$500 per month for a live-in Filipino maid.) Discovery Bay would work for the kids but the International school there has a long waiting list I am told. Spouses must enjoy hanging out at the club if they do not intend to work because that's where most of the social life is. The commute is a hassle but the boats leave frequently in the morning and evenings. As I recall it was about a 45 minute boat ride to Central with walking or bussing time on either end, it can take an hour and a half easily portal to portal. I hated it, but I don't have kids. If you travel a lot it's better now because the airport is on the same island, a short bus trip. The real hassle is if you want to do something late in the city. 30+ minute waits for the boat, etc." described an expat in Hong Kong.
Another expat summarized her favorite areas on the
Hong Kong Forum
, "There are some lovely places to live - off the top of my head, I would recommend you check out Discovery Bay, Sai Kung and Hong Lok Yuen (both in the New Territories) and the South Island. All these places have active expat communities where you will feel less like a duck out of water. If you want a more local experience (but away from the city), you can try Ma On Shan in Shatin, Kau to Shan (again, Shatin, but pricey) and other areas in the New Territories. The public transport infrastructure here is superb, so it doesn't really matter which you choose. Depending on your Expat allowance, there are also places like Park View, the mid-levels and the Peak (again, we are talking pricey,here). Hong Kong really isn't just a city - we have great country areas and open spaces that, largely, get ignored by the western media and the tourist companies, which is a shame. A good Estate Agent should be able to help you find a place where you will feel comfortable."
Finding an Apartment in Hong Kong
An expat in Hong Kong advised, "Go through an expat agency as opposed to a local agency as the expats agencies tend to understand what Westerners are looking for in accommodation. Local agencies seem not to understand certain requirements. e.g. I went through three separate local real estate agencies and asked to see 4 bedroom apartments and I was shown one bedrooms with walk in alcoves, two bedrooms and three bedrooms. This is not a language thing but they kept suggesting that we could just squeeze in and I had a hard time explaining that my list of criteria was not really negotiable."
Meeting People in Hong Kong
"Once you are here, get involved with local expat organizations, the YWCA, etc. And there are also lots of charities that welcome volunteers. These are great ways to meet people and stay active," suggested an expat living in Hong Kong.
Another expat wrote in a living in Hong Kong report, "Most of the people living here are Chinese- something like 97%. We have found it hard to get into the local scene here. However the expat scene is very tight. All expats we have met have been very accepting of differences and open to new people. Language can be a barrier to getting to know local people. You can get around very easy just knowing English but you will have a harder time getting yourself in the local culture without knowing the language. [Join the] AWA (American Women's Association, YMCA, look for baby groups if you have young children."
Cost of Living in Hong Kong
"Housing costs are astronomically higher in HK than in the USA. I can't really say what the average cost is, as there is a large range depending on the neighborhood and size of the apartment. But it is much higher even than, for example, NYC. Most companies will subsidize housing, at least partially, even if you are a local hire," described an expat living in Hong Kong.
"I strongly recommend you get a housing allowance and education allowance if you have children - these are both very expensive, especially if you want to live in a nice area (and housing isn't much cheaper in the not-so-great areas, anyway). Also, I recommend a visit to Hong Kong to get a feel for the place," advised an expat on the Hong Kong Forum.
International Schools
"I send my children to YCIS (Yew Chung International School) which is an excellent, if expensive school that does the IB and where they also teach Mandarin. They have several campuses, starting from pre-school age, all in Kowloon. Their website is ycis-hk.com/," advises an expat in Hong Kong.
Read reviews of international schools in Hong Kong submitted by expats.
What to Bring and What to Leave at Home
"We did bring way too much furniture though. HK apartments are generally smaller than apartments/houses in the USA and you won't need as much furniture. Plus, it's fun to have furniture custom-made here, so you will want to be able to have room for that! DO bring your beds and bed linens, though. Leave all of your appliances in the USA - you'll need a transformer to work them and it's not worth it," advised an expat in Hong Kong.
Another expat submitted a detailed list of items to bring to Hong Kong due to high local prices or lack of availability.
Safety in Hong Kong
"My favourite thing about Hong Kong has to be the feeling of safety. I feel comfortable to walk the streets at any time. The police to population ratio is very high and the crime rate consequently low. It also helps that alcohol is not a big problem here, although sadly, it is increasing," wrote an expat in a moving to Hong Kong report.
Hiring Domestic Helpers
In the article, Domestic Helpers, FPDSavills Residential Leasing advises, "Many families coming to Hong Kong are initially resistant to the idea of inviting an outsider into the family unit. However, it becomes clear that household help gives the family much more free time to experience Asia and adapt to Hong Kong's busy life style. The vast majority of domestic helpers are female and Filipina, although Thai, Chinese (known as amahs), Indonesian, Sri Lankan and Indian helpers are also employed."
"Look for established agencies with at least three years of business experience. The staff number should not be below 5 with the staff speaking the languages of the maids they hire. Offices need to be well set up and organized and inquiries need to be promptly dealt with in a friendly and efficient manner," explains Jacqueline Reischel in her article, Tips on Employing Domestic Helpers in Asia.
Adjusting to the Crowds in Hong Kong
"The city is very densely crowded it is as if I am in a major concert everyday. They can easily stand face to face, back to face face to back in order to get somewhere. On a train, bus and elevator they will kindly pack the area of standing only to get to where they want to go without getting upset," described an expat in Kwun Tong
Another expat said, "Mid-Levels is way too crowded and polluted for a family of four to live in. (Besides, I would go crazy after only one week having to deal with all those escalators and stairs!)"
About the Author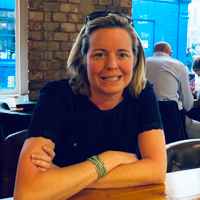 Betsy Burlingame is the Founder and President of Expat Exchange and is one of the Founders of Digital Nomad Exchange. She launched Expat Exchange in 1997 as her Master's thesis project at NYU. Prior to Expat Exchange, Betsy worked at AT&T in International and Mass Market Marketing. She graduated from Ohio Wesleyan University with a BA in International Business and German.
Some of Betsy's articles include 12 Best Places to Live in Portugal, 7 Best Places to Live in Panama and 12 Things to Know Before Moving to the Dominican Republic. Betsy loves to travel and spend time with her family. Connect with Betsy on LinkedIn.
Comments
guest
Only advise I have for expats considering Hong Kong is: Don't.
RitaMak
Another tips is to hire a self storage unit. Apartment in Hong Kong are so there are next to no storage space. You are going to free us plenty of space when you use a Hongkong Storage
SGProperty
This was really helpful for those who are planning to moved in to Hongkong. Well, Hongkong is not that bad like any other countries, you can still consider leaving in that place, however, added to list, you can consider also Singapore. For your Singapore properties, take a look at http://www.propertysales.sg/