International Schools in Shanghai, China

Shanghai has a number of great international and bi-lingual schools. Some of these schools cater primarily to expats while others have mostly local students. We cover several popular schools in Shanghai and include feedback from parents.
In his article, Living in Shanghai: 5 Top Tips for Families, Rob Kellaghan wrote, "the most popular international schools are located in the JinQiao (Pudong) and HongQiao (Puxi) areas of the city. (Shanghai is basically split into two parts - Pudong which is on the eastern side of the river, and Puxi on the western side). Both areas have large and well-integrated expat communities, with numerous shopping malls, restaurants, parks and facilities for children. However, it is worth noting that with such large expat communities, these two areas are also among the most expensive in the city to rent a property." Below, we cover several popular international and bi-lingual schools for expats in Shanghai, China.
Shanghai American School
With campuses in Puxi and Pudong and over 3,200 students from 40 nationalities, Shanghai American School describes itself as the largest international school in China. "Excellent facilities. Activities they tailor and focus on High School. Not a lot of sports activities for MS and ES other than the swim team. They are lacking in the sports area for ES. Outstanding pool facilities and a performing arts center is in the process. They also have a climbing wall in the HS. Honestly the curriculum in literacy is excellent but they lack in math, science and social studies, they are behind in ES," explained a parent with students at Shanghai International School in Pudong. Another parent said, "The Puxi campus is mostly local Chinese and Korean students (and mostly full with little turnover since most students are local) while the Pudong campus is more diverse with more Europeans and expat families so there is more turnover. While parents used to transfer to Puxi, most now stay at the Pudong campus unless they live near the Puxi campus. Apply to the campus that fits your needs."
Concordia International School
Concordia International School is located in Jinqiao (Pudong) and caters to students from preschool through Grade 12. "One of the things that I really appreciate about Concordia is that they are an affiliate school of Columbia University Teachers College. I think if you're looking for the leading school in Shanghai in the teaching of reading and writing, then you should consider Concordia. Also, if you're looking for a place to live, then Jinqiao is a great place to consider. My family and I live in Jinqiao and have found it a great place to raise our children," said one parent with children at Concordia International School.
Shanghai United International School
Shanghai United International School is a bi-lingual, private school in Shanghai. It offers an IB Primary Years Program and IB Diploma Program. One parent said, "the school's unique selling point is its attempt to bridge the gap between Western and Eastern education and combine the strengths of both, and support both languages at native level, which sets it apart from other international schools. Fees are about half of those at other international schools in Shanghai."
YK Pao School
YK Pao offers a 1-12 bi-lingual, Chinese-English education. One parent described YK Pao saying, "this is a bilingual school with the Chinese curriculum as a base and lots of Chinese children enrolled. Chinese and English are taught in equal measure. Children entering the school year 1 or first grade will be immersed in Chinese languange and go through a steep learning curve if they are not used to Chinese. This is great if it is what you want for your child but it should not be confused with an international school which tend to be much lighter on Chinese language. Go and see it to feel the difference with other bilingual schools. This is a caring community, it is not a machine that stamps children into the same shape and size. Teachers show genuine care and attention to individual children, most of the foreign teachers have been in China for some time and are committed."
Rego International School
Rego International School has schools in Tianjin, Shanghai and Beijing. Rego Shanghai describes itself as catering to foreign students ages 2 to 18 years old. A parent with kids at Rego International School said, "the primary campus is brand new, with great open space facilities: playground, sports fields, library, indoor sand box, music studios. The secondary campus is at a different location with sports fields, an indoor swimming pool, a hockey pitch. There is a lot of personal attention with special ability classes. The school has the British exams standards and for offers since last year the IB programme for Years 12-13."
About the Author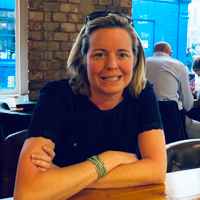 Betsy Burlingame is the Founder and President of Expat Exchange and is one of the Founders of Digital Nomad Exchange. She launched Expat Exchange in 1997 as her Master's thesis project at NYU. Prior to Expat Exchange, Betsy worked at AT&T in International and Mass Market Marketing. She graduated from Ohio Wesleyan University with a BA in International Business and German.
Some of Betsy's articles include 12 Best Places to Live in Portugal, 7 Best Places to Live in Panama and 12 Things to Know Before Moving to the Dominican Republic. Betsy loves to travel and spend time with her family. Connect with Betsy on LinkedIn.
Comments
guest
Please do not confuse Shanghai Livingston American School with Shanghai American School. Livingston is presents themselves as a real "American" school. Do not be fooled. Shanghai American School has two campuses and is AMAZING!!! I highly recommend Shanghai AMERICAN SCHOOL!!!