5 Tips for Living in Qingdao, China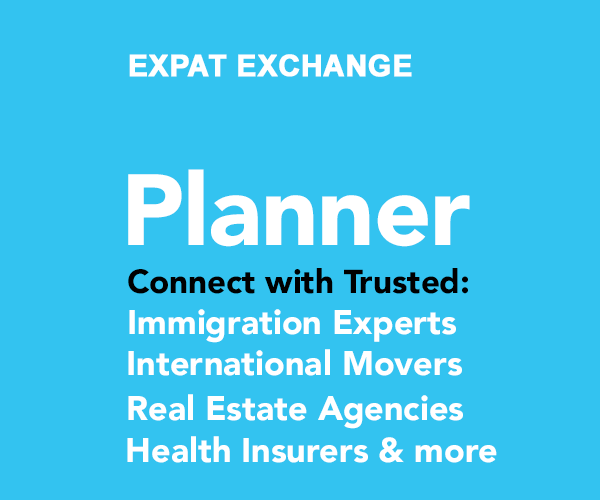 With its huge expat population, expats in Qingdao enjoy numerous expat-oriented social events and local resources. Expats also appreciate the friendly and welcoming to locals, sea view homes in the Laoshan district and Qingdao's international schools.
Qingdao, China is a major city in Shandong Province with a population of over 8 million (includes the entire urban area). "The locals say that you have not experienced Qingdao until you have hiked LaoShan and sampled some of its mythical waters or world renowned TsingTao Brew," remarked one expat in Qingdao.
Expat Life in Qingdao
"For current information check out Qingdao Travel & Living Guide or pick up copies of the Redstar magazine and The Qingdao Expat. They will tell you where to meet other expats and what things are going on," advised one expat in Qingdao. Another expat said, "there's always great live music at several venues around town, and organisations like Hash House Harriers and Qingdao Expat have weekly and monthly events where you can get to know loads of people from China and abroad. The essential guide to getting involved in Qingdao is the redSTAR magazine and website - they host monthly events which are always a blast (also free and open to all), and they also bring fresh international talent to the city a few times each year."
International Schools in Qingdao
The International School of Qingdao (MTI) serves student from ages 2 through 12th grade. A parent with children at the International School of Qingdao described the school saying, "the classes are small and the teachers gladly meet with parents to help the children be placed academically and socially in the correct class. Please tell the staff of any concerns you have as they have been very helpful in resolving the concerns we had. [International School of Qingdao has] two great libraries, gym, playgrounds, sports field, performance hall, dance studio, mac computer lab and multiple PC labs, 3 main buildings (campus shared with private Chinese school), all classrooms have A/C, all buildings newly renovated." Other schools in Qingdao include Qingdao No. 1 International School of Shandong and Yew Chung International School of Qingdao (YCIS).
Qingdao is an Expat-Friendly City
"Qingdao people are very open and friendly but also relatively traditional. They are always willing to help or chat, and will often offer assistance if they see you struggling with something. But watch your own valuables on the bus! As far as diversity, there is a huge foreign population in Qingdao given its importance for trade and shipping, and many more foreigners visit every year as tourists. The Korean community alone is estimated to number over 100,000. Foreigners do not often get funny looks from locals," described one expat in Qingdao.
Jobs in Qingdao
"The main industries are tourism and trade, with trade offering a variety of work opportunities to anyone interested in factory management, product sourcing, marketing and business services. Many foreigners come directly from their home country with pre-arranged employment in these fields. Another large portion of the foreign community come to Qingdao to teach English (and most, including this writer, find it to be a positive experience) or learn Chinese, and move from those fields to more regular employment if and when they so desire. Participation in community events like those promoted through redSTAR is a great way to find new job opportunities once you are in Qingdao," explained one expat living in Qingdao.
Finding an Apartment in Qingdao
Frank Fu with Home Solutions, a property consulting and relocation service company in Qingdao, said, "most of the expats will choose the east of Shinan district and Laoshan district as their home in Qingdao. The east of Shinan district is the traditional CBD of Qingdao, many choices for shopping and fun, also plenty of office space can be chosen as the office. However, the problem with Shinan is that it's too crowded and there is lots of traffic. If you can't deal with the crowds and traffic, go to Laoshan, which has wider roads, fresher air, fewer people and nice sea view houses, villas and apartments. The centre of Laoshan district is also convenient for life, but you'd better have a car if you chose some other area of Laoshan, especially the east area of Laoshan district. There are not as many taxis there. Please also note that most Qingdao international schools are located in Laoshan district. So, if you don't want to deal with a lot of traffic and you need to be near the international schools, choose the Laoshan district."
Frank went on to offer great advice about renting an partment, "once an apartment has been chosen, usually the rent and deposit are given directly to the landlord. If the lease contract is signed for a long period, e.g one year, you may get a better price. Normally, the landlords in Qingdao will ask the tenant to pay the rent of one year in advance, some of them will accept the payment to be paid by every three or six months. Of course, the rent price will be higher than if you pay yearly. Only a few landlords in Qingdao will accept monthly rental payments. The payment of water, gas, electricity, phone, internet, television, and heating etc for each apartment might be different, so check detail when you sign the lease. The heating fee of some apartments is included in the rental fee. If it is not included, you will have to pay it before the middle of November every year. Water and gas fees are either included in the rent, or paid every two months. Tap water is not drinkable in Qingdao, so you should purchase a water dispenser (can be found at many supermarkets) for your cold drinking water."
Finally, he discussed rental prices saying, "the rental price for one bedroom apartments is approximately RMB4000 to RMB10000 per month. Two bedrooms apartments are between RMB5000 and RMB25000 per month. Three bedrooms apartments are between RMB6000 and RMB30000 per month. The above prices are based upon typical expat living compounds. For more information, you can check the relocation info at http://www.relocationtoqingdao.com."
If you are an expat in Qingdao and are interested in expat health insurance, take a minute to get a quote from AXA's Global Healthcare team.
About the Author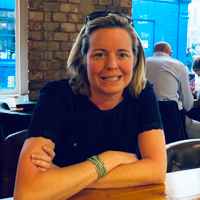 Betsy Burlingame is the Founder and President of Expat Exchange and is one of the Founders of Digital Nomad Exchange. She launched Expat Exchange in 1997 as her Master's thesis project at NYU. Prior to Expat Exchange, Betsy worked at AT&T in International and Mass Market Marketing. She graduated from Ohio Wesleyan University with a BA in International Business and German.
Some of Betsy's articles include 12 Best Places to Live in Portugal, 7 Best Places to Live in Panama and 12 Things to Know Before Moving to the Dominican Republic. Betsy loves to travel and spend time with her family. Connect with Betsy on LinkedIn.
Comments
slicks
We lived in Qingdao for 5 years and loved it! The Chinese are wonderful people, and the variety of foreigners provide great diversity. China is full of wonderful tourist sites, and Qingdao is a good place to settle between trips. Lots of expat activities going on.